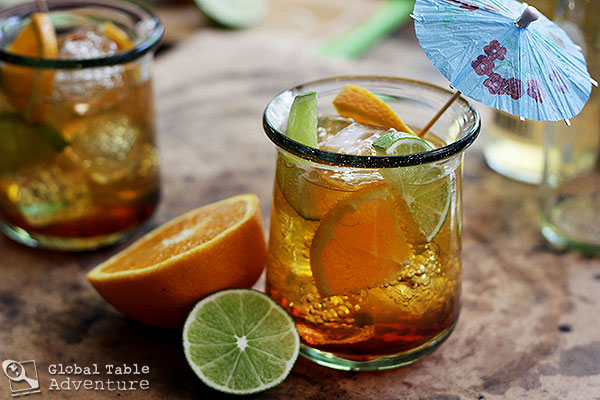 There are four things I love to do in the summer. 1. Flit around pools, lakes, and oceans until my fingers wrinkle and warp. 2. Make mud pies and bake them in the Oklahoma sun. 3. Kiss my husband at the drive-in movie theater. 4. Dance like no one is watching.
When that's all done, I like a good, sweet sipper and a shady spot to drink it down.
Thankfully, I just learned about Chapman – a bright, bubbly festival for your mouth. This is a Nigerian drink made for parties – supposedly invented by a Nigerian bartender named Chapman and, although I wasn't able to find any solid facts on the history, I like the idea that there is a real live person behind the drink.
There are as many variations as there are bubbles in Chapman. The general idea is to mix orange soda (traditional would be fanta) with a lemon/lime soda (like sprite). I went with natural izze sodas and later made a version with san pelligrino. Both tasted bright and zesty.
Perhaps the most fun part of the drink is its rosy color, which can be added with either black current syrup or non-alcoholic grenadine. Grenadine will make the drink bright pink, while cassis will color the Chapman dusty rose. For a bit of beauty and juicy flavor – add a handful of sliced fruit – I used sweet orange and lime moons, although I've seen versions with banana slices, cucumber, or even pineapple pieces.
The finishing touch is a splash of angostura bitters, which lends a nice woodsy flavor. From what I've read, while the soda flavors can change up a bit (all orange or all lime, for example), a Chapman is not a Chapman without the bitters.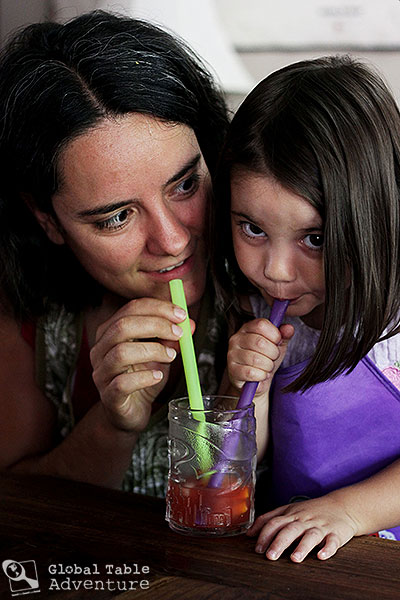 Inspired by several recipes, but mostly the one on Kitchen Butterfly.
Ingredients:
Option 1, to make 1.25 gallons:
ice
1 lime, sliced in half moons
1 orange, sliced half moons
3 cups cassis or grenadine
2 quarts orange soda
2 quarts lemon/lime soda
several splashes of bitters, to taste
Option 2, to serve 2-4 people:
ice, to fill glasses
4 lime slices
4 orange slices
2 shots (6 tbsp) cassis (black currant liquor) or grenadine
1 cup orange soda
1 cup lemon/lime soda
a few drops of bitters
optional:
gin, or other spirit, to taste
Method:
First step, put on some happy Nigerian music. As you shimmy around the kitchen, slice up the lime and orange.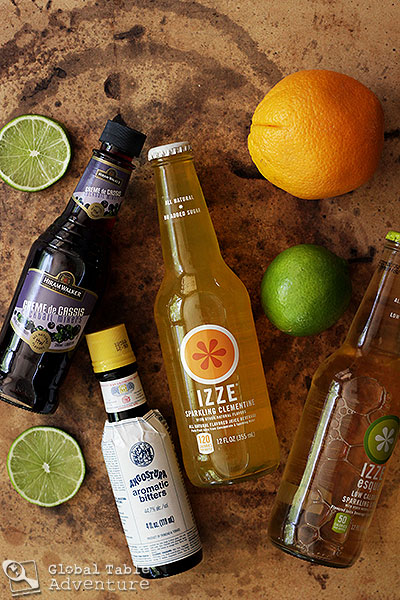 Add to a glass with either the black currant syrup or grenadine, ice and equal parts orange soda and lime soda. A little boozy help is always welcome, too – pick your poison and add to taste.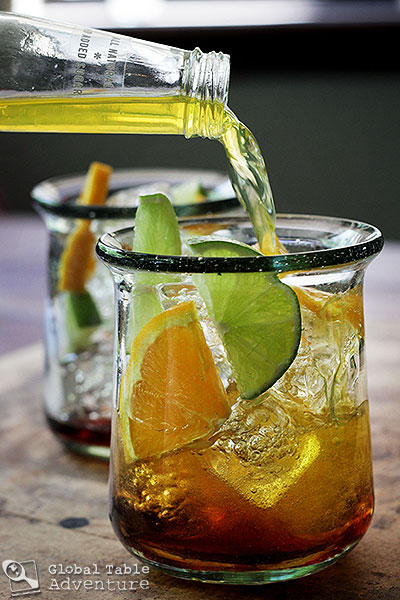 Splash on the bitters…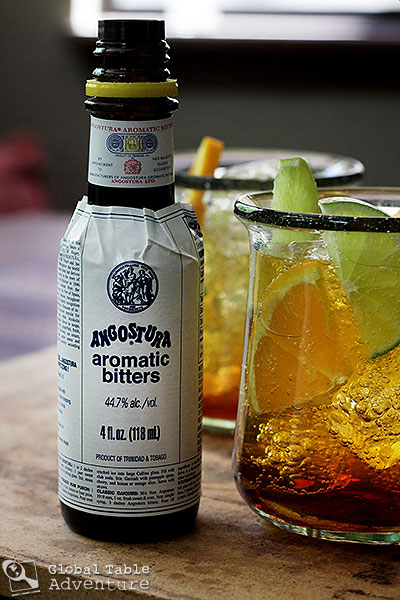 … I like four drops. Sometimes 4.3 drops.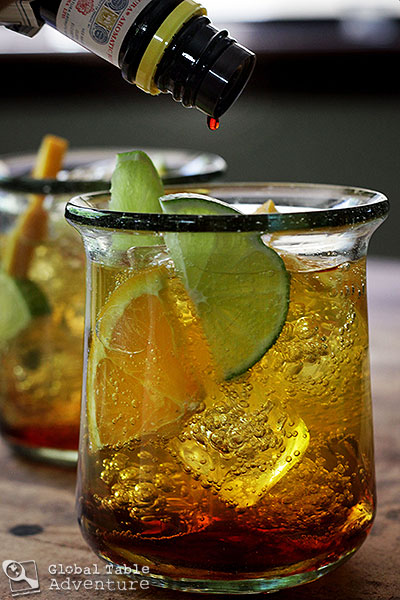 I love how the syrup stays on the bottom of the glass and the soda is light and bubbly on top.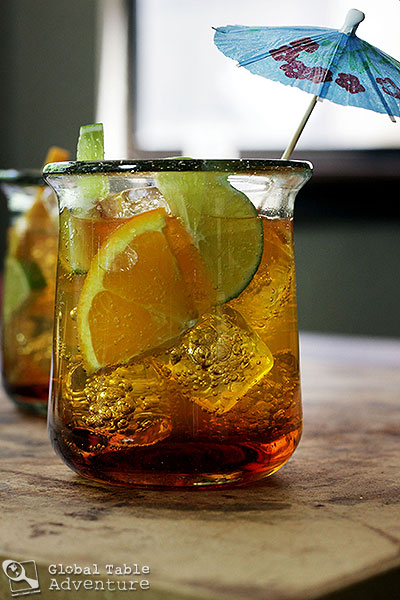 It looks like a professional bartender named "Chapman" made it.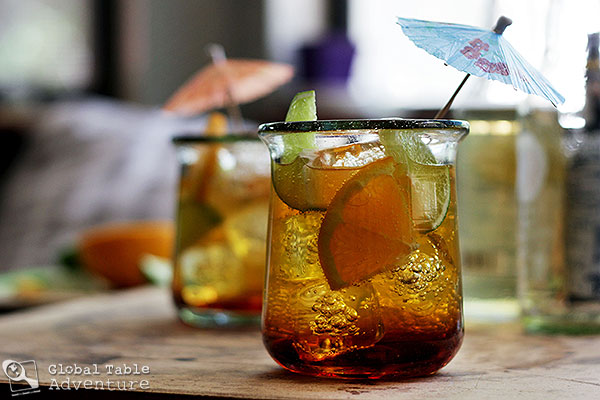 Take a sip and experience a true Nigerian festival inside your mouth.
P.S. We also made a giant batch to make sure it worked scaled up.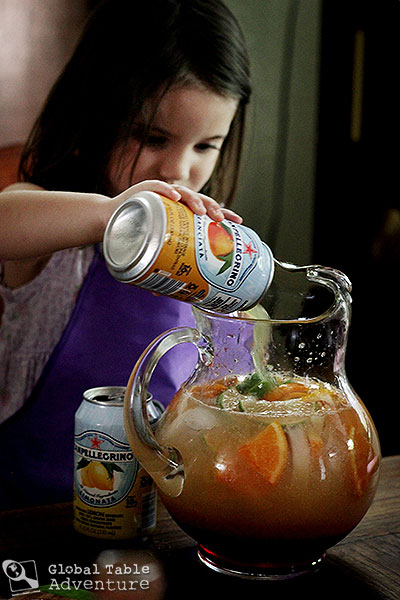 Look how pretty … all mixed up with grenadine, so Ava could drink it).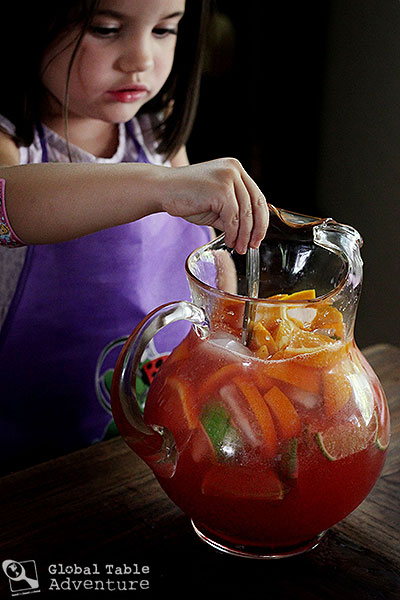 sip, sip, slurp.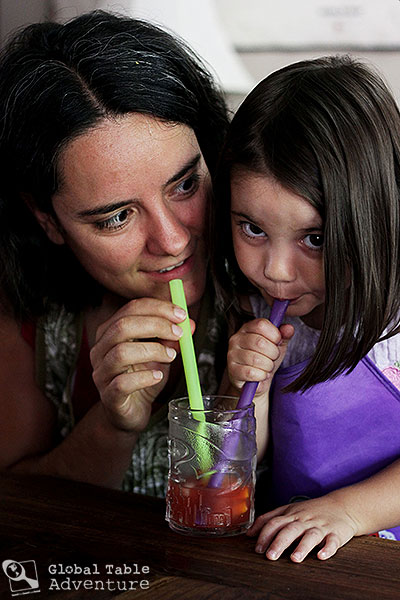 Delicious.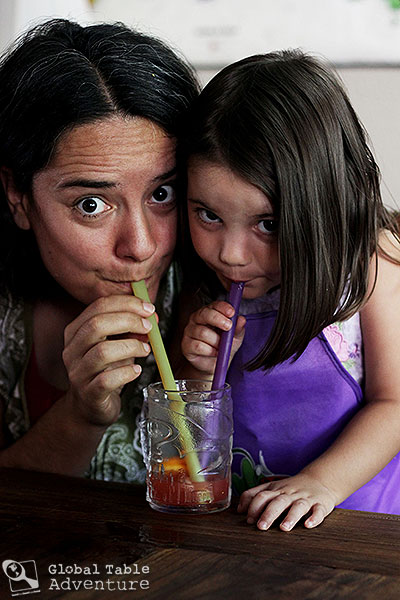 Enjoy this quick Nigerian cocktail. Try it when you want to add a little global flair to your next barbecue, potluck, or baby shower. Or, as Mr. Picky  said, it would make great wedding punch.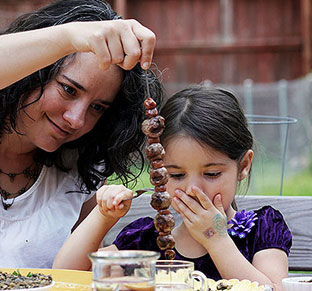 Hungry for more?
Be notified when National Geographic releases my memoir.
Simply fill in your details below.