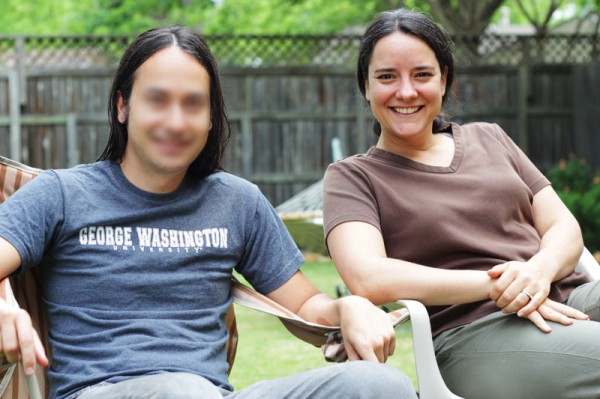 THE SCENE
We have this crazy obsession, this culture of ours, with recording our memories. You've seen it before: a waiter delivers a beautiful meal to the table and, instantly, four cellphones fly up to "capture the moment." A minute later the photos are uploaded to Facebook. Suddenly, no one is paying attention to their beautiful dinner anymore – instead they're busy checking for likes and comments on Facebook.
It's as if our experiences are somehow not valid if we don't snap a quick picture to immortalize them.
It's as if we can no longer sit in the present and simply enjoy "being."
I'm as guilty of this as the next person.
This week my good friend Chad came for a visit. We've been friends for the better part of a decade – from way back in my pre-Okie life.  We weren't expecting his company but, then again, no one ever expects Chad. He blows in like the wind. We had three days notice – he was just driving through from one big city to the next, and our small town was pretty much along his path.
Seven years had gone by since we last saw each other.
Seven years!
While he was here, he sampled some of Monaco. He happily gobbled up the Cantaloupe and Cherry Almond tart. He even munched on the crispy Socca (served on the side of our Argentinian Pumpkin Salad, by the way – always a favorite of mine!)
Clearly this was a moment, if ever, for me to take some pictures.
Here's the funny thing.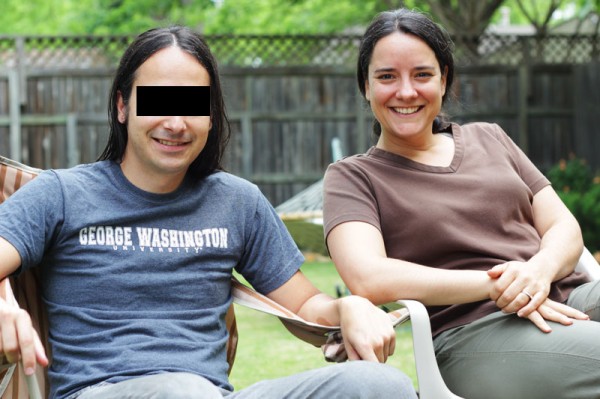 First my cellphone camera refused to work. I dropped it earlier in the week and the "shutter" on my iPhone remained stubbornly … well … shuttered.
Once I realized I couldn't rely on my cellphone, I grabbed my real camera. When we arrived at our destination, I realized I had no memory card.
Foiled again.
Finally, in the last minutes of the trip we sat down and successfully captured some shots.
I was so happy. First of all, because I had no photos of myself with Chad, despite having been friends for so long. Second of all, this meant I'd be able to share photos of our trip after all. Like so many people, I wanted to log my memories on Facebook and on the blog.
The trip was over too quickly. Just as he was pulling away to the next big city, I called after him.
"Hey, can I put some of these photos on my blog?" I asked.
"Ah.. I'd rather not."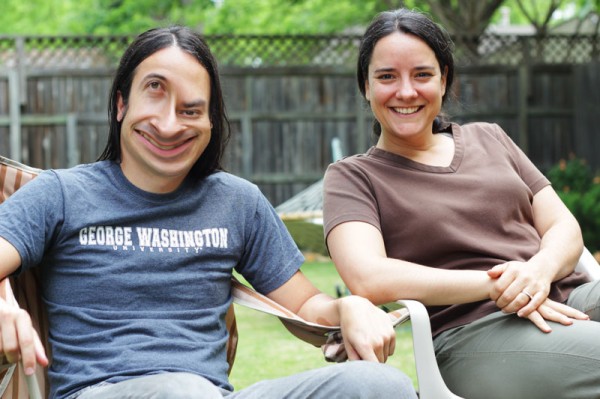 I looked at him hard. He was serious.
"I can't have my picture online." he clarified, no signs of a smile on his face.
Eventually, after much begging and pleading, he agreed as long as his face was blurred out.
Needless to say, I took some liberties with that.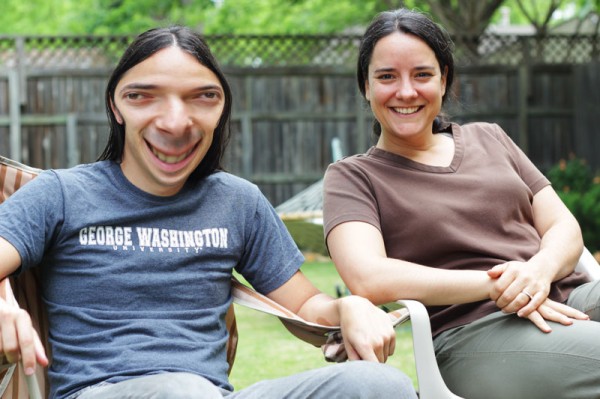 Let me clarify.
Chad spent the last seven years living in Egypt, Syria, and Italy. He does fancy international things and is the only person I know to have his Facebook totally locked down. No wall, no information, no pictures, no nothing.
As he drove away with a few slices of his new favorite treat on the seat next to him- the Canteloupe and Cherry Almond Tart – I realized how funny it was that, despite having eaten the entire country of Monaco with him, I'd have nothing to commemorate the experience, except my own memories.
What do you think?
Is that really so bad?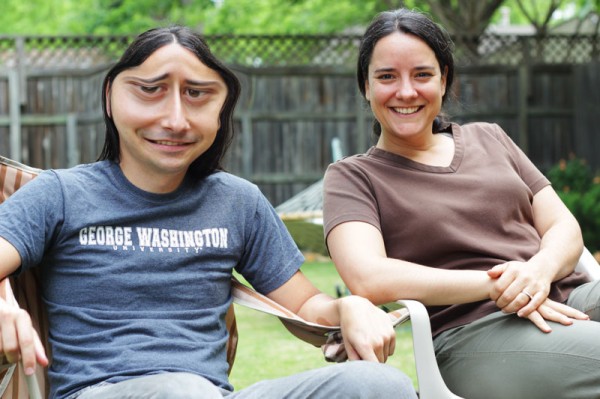 Lost without photos, I felt as though I had nothing to share.
And then he later messaged me to tell me this:
When he arrived in Denver, after 12 long hours driving, he shared the Monégasque tart with his friends there.
I smiled to know the happy memory of Monaco's Global Table lives on, even beyond our short visit.
Even without photos.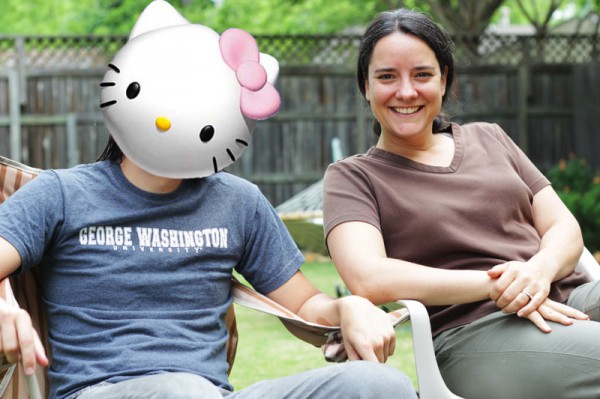 THE FOOD
Chickpea Crepes (Socca) [Recipe]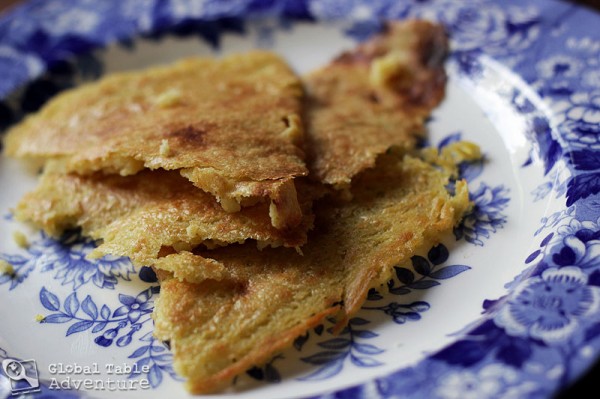 What I love most about this dish:
This is the best in gluten-free comfort food. It's all about munchies for the sunshine. The olive oil makes the crepe feel so rich and decadent, while the chickpea flour makes and taste and feel ultra healthy. The best thing about this was how quick it is to mix up and cook… it makes for a great side dish to nearly any salad or stew. I was happy to see Ava gobble it up, as well as Mr. Picky.
What I love least about this dish:
I had a bit of trouble getting the cooking times down (which varies depending on how close the pan is to the broiler, etc). I also had some issues with the socca sticking to my pan. I'm going to have to play around with the recipe a little more to get the knack for it – but I definitely will since I love how it tastes!
Cognac and Herb Tapenade [Recipe]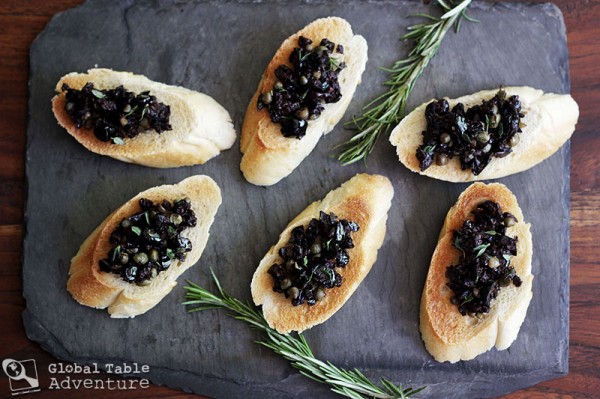 What I love most about this dish:
This keeps for a long time in the refrigerator so it's a great party dish (and midnight snack). Keep in mind that, even though tapenade tastes better with age the capers do darken the longer they sit with the black olives. Ava ate quite a bit of this and then, rather abruptly, decided she was done.
What I love least about this dish:
While Mr Picky hates olives, anchovies, and capers, I was happy to see him eat an entire serving. Not to say he was happy about this – but it just goes to show how much progress he's made since the beginning. And really, that's the only thing – this dish will be a challenge to picky eaters everywhere.
Candied Cantelope & Cherry Almond Tart (Galapian) [Recipe]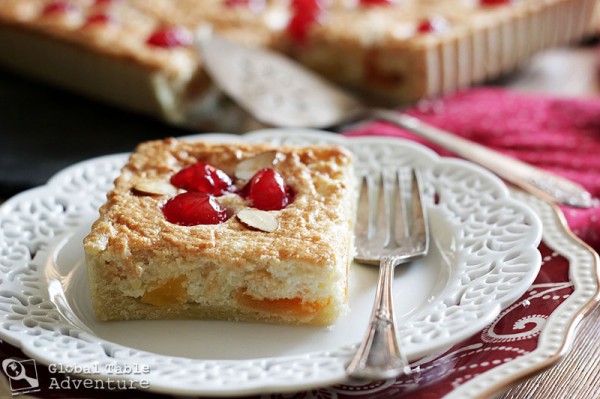 What I love most about this dish:
Everything is so lovely and unexpected in this tart. This is definitely one of my favorite desserts on the Adventure just because it opened me eyes to a totally new flavor combination. I never, ever in a million years would have thought to put cantaloupe in a tart. brilliant. The cherries taste like perfection with the almond… just perfect. Keith and Ava really enjoyed it as well.
What I love least about this dish:
I had a little trouble figuring out the cooking time on this one.
Ava's Corner: