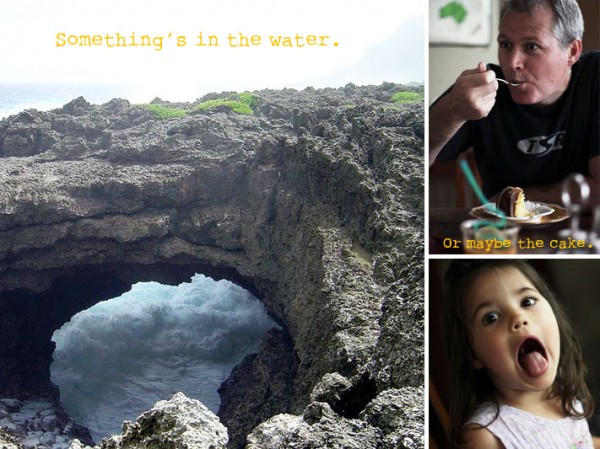 This week we're enjoying a sampler-style menu based on Micronesia's beloved citrus fruit. Each of the recipes I selected for you is bursting with fresh squeezed lime and orange juices. And, given my family's reaction, I should warn you: they just might make you silly. Especially that crazy orange coconut cake.
Speaking of crazy, have you heard the expression "cray cray"? I really amused myself reading the various definitions of this expression in the urban dictionary. I can't quite decide if it'd be appropriate to describe either the cake or my family as cray cray. But I'm leaning towards yes on both accounts.
What sounds good to you?*
Ginger & Lime Marinade [Recipe] 
A simple mixture of fresh ginger, lime juice, garlic, and soy sauce. Use on fish or chicken destined for the grill. Be sure to finish it off with some fresh cracked pepper – which is grown in the region to top it all off.
Glazed Orange Coconut Cake [Recipe]
This bundt cake will be you so happy. The rich coconut milk makes the cake so moist and the orange zest amps up the citrus flavor so much that it almost tastes "juicy." Hello.
Blushin' Smoothie [Recipe]
Papaya, pineapple, lime juice and coconut water. Enough said.
*All recipes and meal review will be posted by Monday morning.