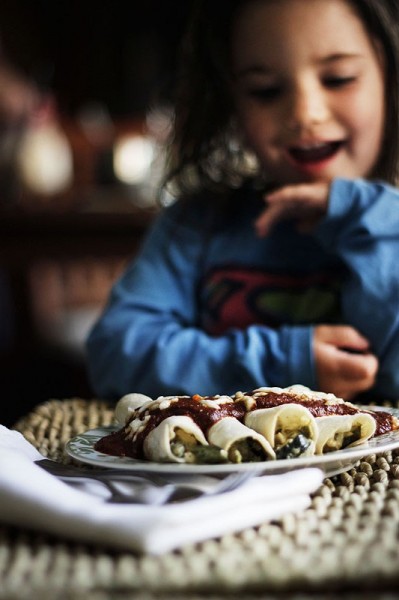 THE SCENE:
I wipe the sweat from my forehead.
"Why is it 92 degrees in March?" I ask the cat.
Malky draws his back up into a leisurely stretch, pads lightly onto the floor, and lets out a startlingly abrasive meow. Apparently he doesn't care. He is ready to go outside.
I crack open the door enough to smell the humidity and watch his tail flick out into the sunshine. I shake my head and get back to work.
The blender cranks into high gear as I buzz together the homemade rice and almond drink, called horchata.  This summertime sipper will chill all afternoon in the refrigerator, along with a bundle of fresh strawberries, cinnamon and vanilla. And the joyful purpose of this drink is fulfilled in Ava's happy slurp.
Pure delight.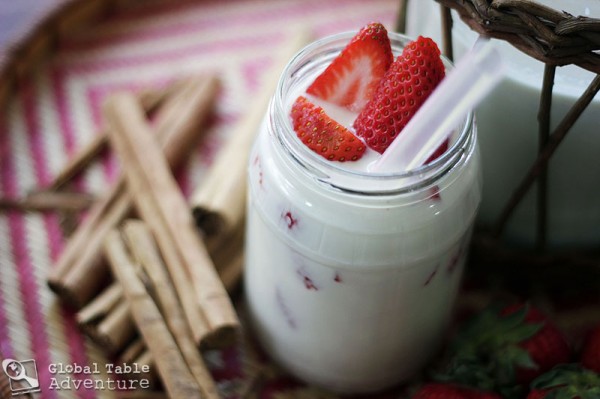 In the afternoon I'd wind the blender up again to blast the mole into smooth submission. In mere minutes, 24 million ingredients would become one – a symphony of flavor so complex I'd have no way of understanding it. I simply would have to listen to my mouth. My smile. Keith and Ava's unwavering appetites.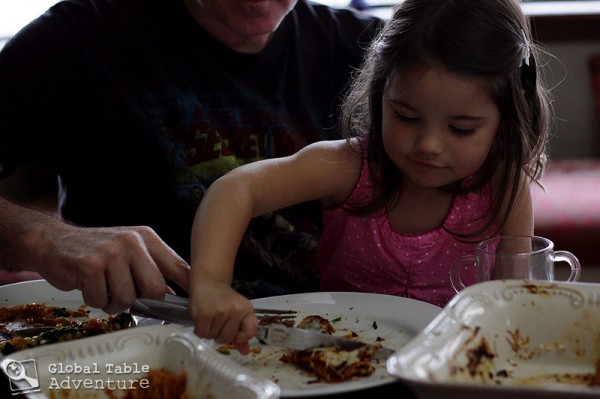 But blender happy days have their price, too.
By the end of the evening I look and feel like I have been through a rite of passage. Some sort of initiation. My shirt and white lace skirt are dotted with splatters of the cocoa brown mole. On the right side of my lip, I have a dried bit of white horchata mustache. I'm guessing it has been there for 4.8 hours. (This is not the sort of thing a toddler thinks to tell you about)
As the sun sets, I sip the cooling horchata in the dim, summery sunset of early spring. I watch Ava mix a bit of cinnamon into the sand to conjure up her own horchata. I "taste" hers and nod approvingly. I listen to the early sounds of crickets and think about Mexico.
Mexico – where I had been free to laugh and love.
Where I had felt like I could do anything. Be anything.
Where I saw Keith as a fellow adventurer for the first time.
When I saw our lives move  together, propelled by travel – in exactly the same way that I have seen the difficulties of travel separate others.
What a journey.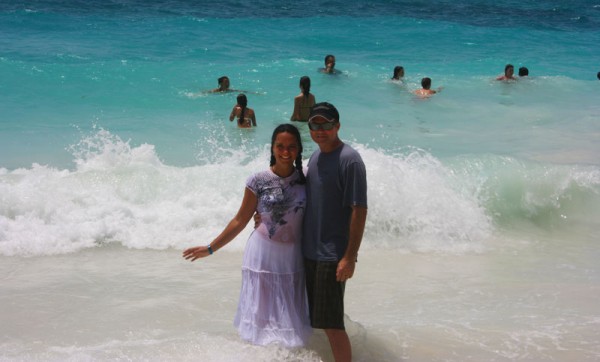 And here I was in Mexico's company again. As a stove top traveler.
The horchata – so creamy, sweet, and cooling – and the mole – so earthy and warming – both capture the vastness – the epansiveness –  the country's very soul. And how I felt when there.
Thanks to this meal, I feel like I am back in Mexico, swimming in the waves. And yet, here I am, reliving it with my little girl at my side. The person I'd only dreamt of all those years ago.
The little Mexico in my heart.
I can't explain exactly why, but on this hot, summery night, it is enough to give me chills.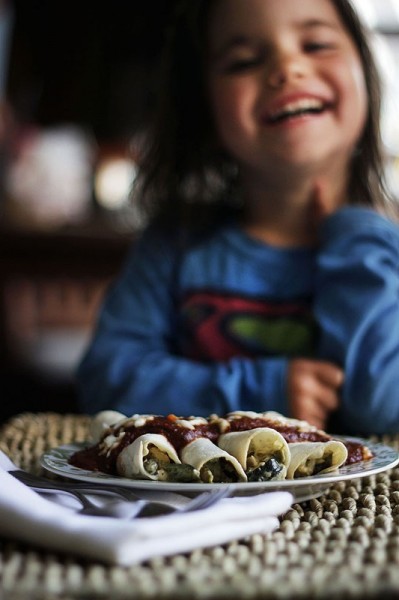 Strawberry Almond Horchata [Recipe]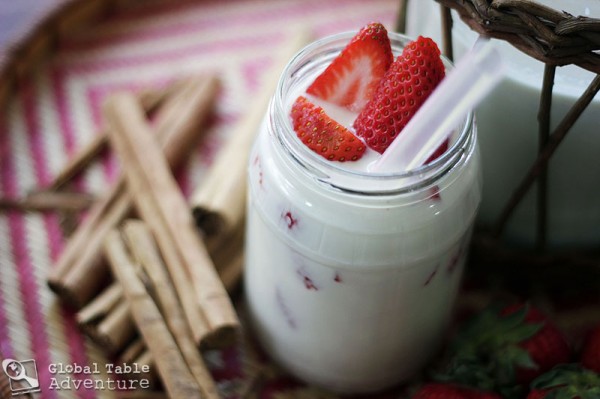 What I loved most about this drink:
This drink has it all – daydreamingly beautiful and inspiringly tasty. The bright flavor of strawberries in cold horchata – a mixture of homemade almond and rice milks – is a refreshing interlude to any blistering hot afternoon. The more strawberries in it, the better – especially if little ones are involved. Ava adored digging out her pieces. I've already make this twice.
What I loved least about this drink:
While 3/4 cup of sugar was about right for Keith, I prefer somewhere between 1/3 and 1/2 cup. Any more than that and I risk guzzling the stuff. Also, if you want to thin the drink out somewhat, run it through a second straining.
5 Step Mole Poblano [Recipe]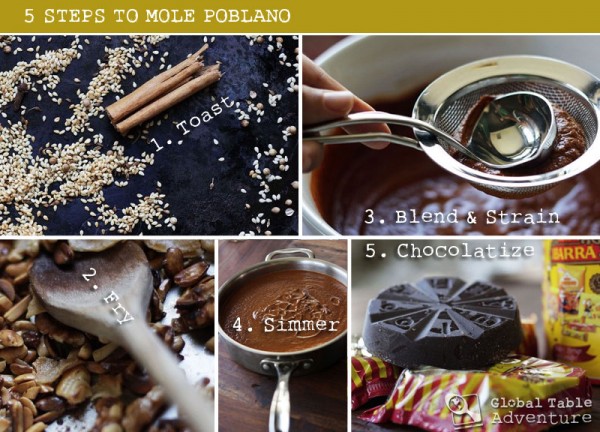 What I loved most about this dish:
The depth of flavor in mole is incredible. Keith had no idea it had chocolate in it – so that was a fun reveal for him during the meal. Ava loved the flavor of chicken cooked in this sauce (I simply added a package of boneless skinless chicken thighs to a crockpot with a cup of the sauce for an afternoon).
What I loved least about this dish:
This took quite a bit of time to make, but thankfully it makes a great deal of Mole – enough for several recipes. We've been eating meals from it over the last 2 weeks (from freezer stashes) and couldn't be happier.
Rajas con Crema [Recipe]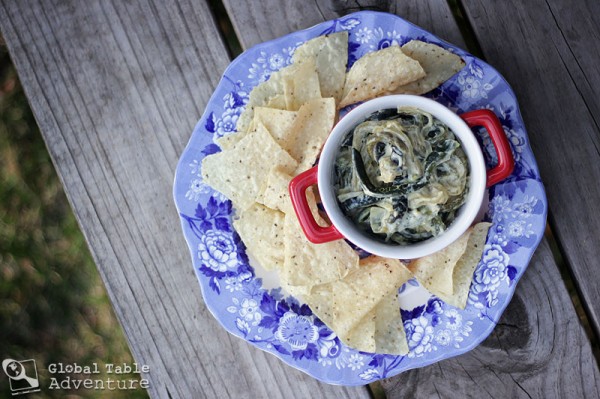 What I loved most about this dish:
This tastes fantastic. There's nothing quite like the char roasted poblanos with just the mildest cream and cheese combination. I couldn't get Keith and Ava to slow down on this – in fact, one night that's all they had for dinner. Bite after bite after bite of this deliciousness. And I was right there with them.
What I loved least about this dish:
If you're the type of person that's into looks, I suppose Rajas con Crema comes up a little short. But, I'll tell you what, a smile saves even the homliest dish.. so serve with a smile!
Ava's Corner: