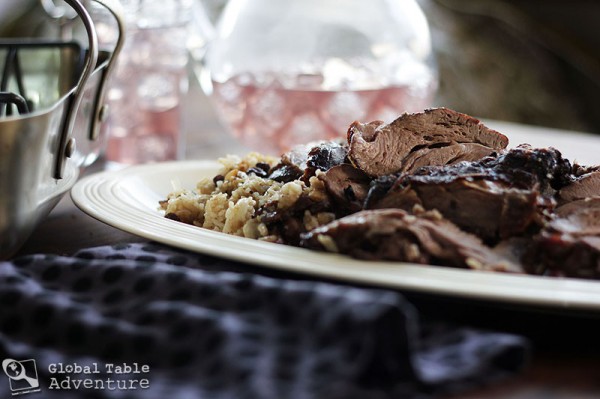 I think I've easily quadrupled my lamb intake (for my entire life) during this Global Table Adventure … and we're only halfway through).
Wowzers.
As for Keith, a.k.a. Mr Picky, he claims to have never even had lamb until this Adventure.
Today we're tackling the lambiest of all lamb dishes – Mechoui, a dish enjoyed in Mauritania and nearby Morocco. Think "epic stuffed leg of lamb." This Mauritanian version includes a sweet filling made with dried fruit and rice – a perfectly addicting way to perk up the intense gaminess of the roast.
While I found the dish absolutely delicious, I regret to say that "stuffing the lamb" didn't work out as I had hoped. If this happens to you, please know that the filling is just as tasty roasted and served on the side of the lamb. No biggie.
Adapted from the World Cookbook for Students.
Serves 6
Ingredients:
1 leg of lamb – 3.5 -4 pounds
1/4 cup raisins
2 pitted dates, chopped
4 dried figs, chopped
1 onion, diced
1 cup rice, uncooked
2 1/2 cups stock
salt pepper coriander 1/2 tsp
Method:
Chop the onion, dried fruits, and add to a skillet with rice, stock, salt, pepper and ground coriander. Cover and simmer for about 10 minutes. Enjoy the smell of sweet goodness.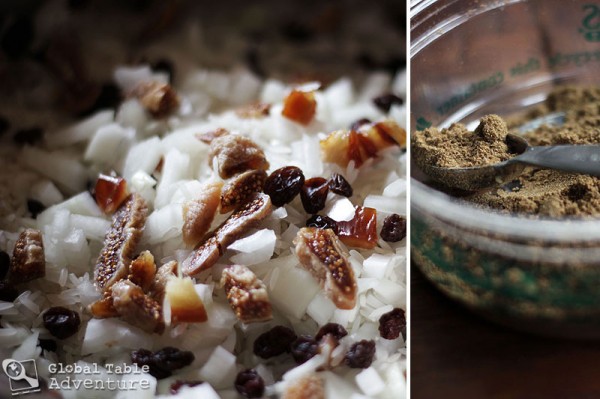 Meanwhile, unwrap the lamb to prepare for stuffing and preheat the oven to 325F.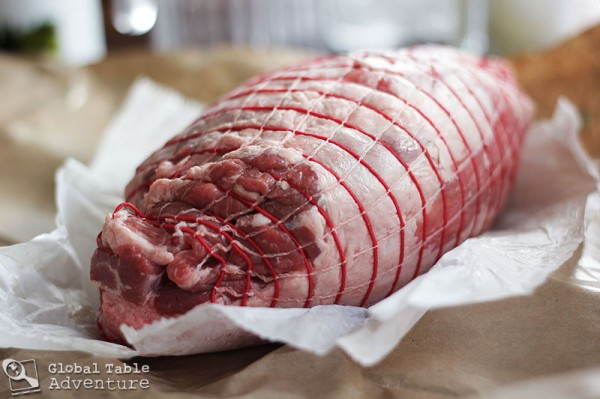 If you choose to stuff the lamb, lay slightly cooled rice and fruit mixture along the meat. Reserve extra rice stuffing in a casserole to bake.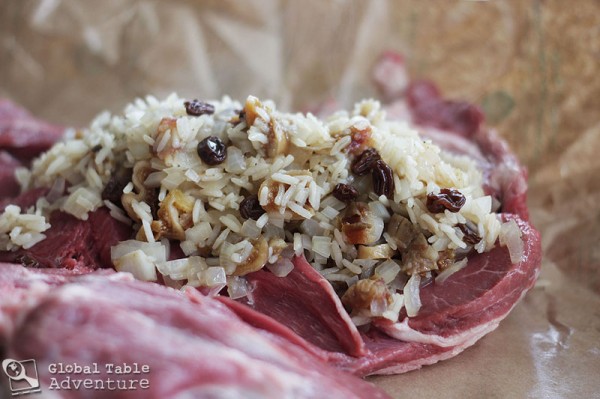 Roll the leg of lamb back up and tie with butchers twine.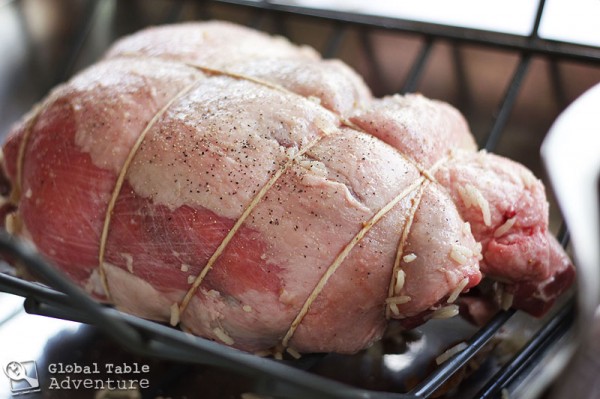 Roast for 2 1/2 to three hours (or 25 minutes per pound of meat plus stuffing, plus an extra 25 minutes for medium). Add the small casserole of stuffing in the last 30-45 minutes of roasting, covering if it seems to be drying out.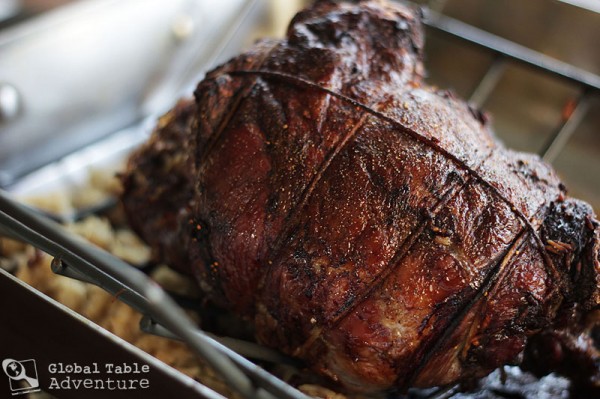 Let the meat rest about ten minutes before slicing.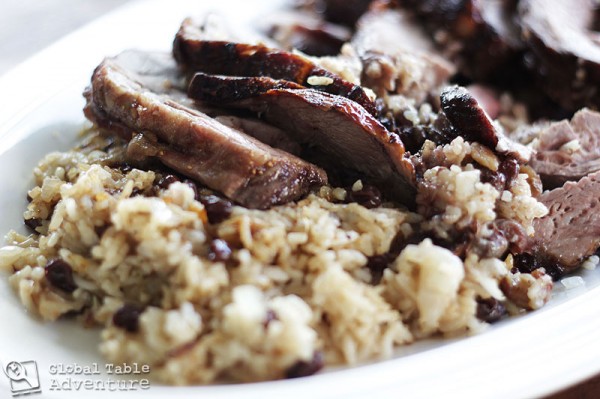 Serve with extra stuffing and a smile.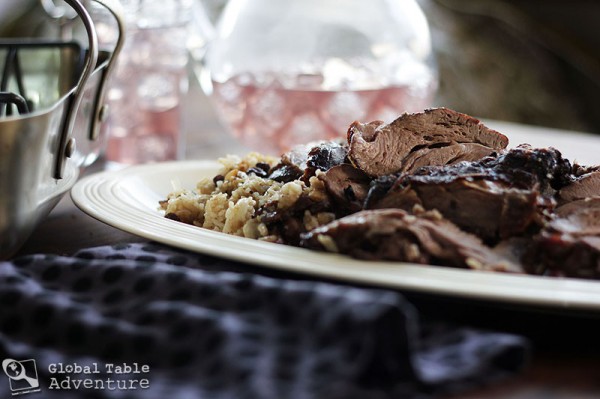 Enjoy with a beautiful view, perhaps along the "Road of Hope."
I love the sound of that…
May we all walk along the road of hope. Today and always.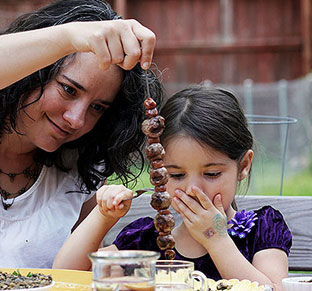 Hungry for more?
Be notified when National Geographic releases my memoir.
Simply fill in your details below.