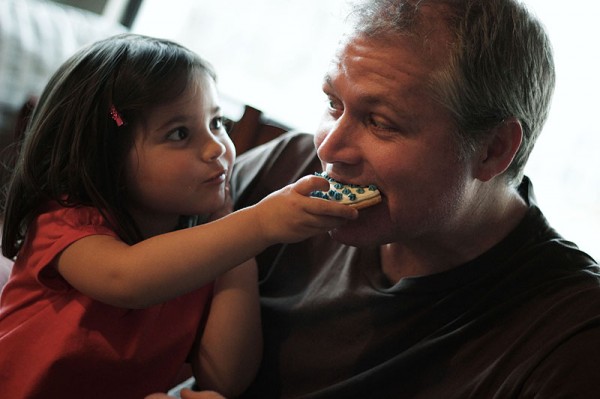 Look at Mr Picky. Specifically, look at his eyebrows. They're practically touching his hair line. That, my friends, is sugar going straight to his brain.. any ideas for a caption?
As for the menu, I think you're going to do summersaults. Or, at least, squiggly noodle-saults. Every single dish is fun for the whole family. If, when you nibble these treats, you can't taste Malta's ocean breeze, then something's gone terribly wrong.
Vermicelli Fritatta (Froga tat-Tarja) [Recipe]
Eggs + Angel Hair = a hearty brunch. Our version has ricotta, parmesan and parsley as well.
Maltese Stuffed Artichokes (Qaqoċċ Mimli) [Recipe]
The bold flavor of garlic, anchovies, and olives in a sourdough breadcrumb stuffing… pressed into artichokes and steamed until tender.
Marzipan Easter Cookies (Figolla) [Recipe]
Lemon sugar cookies filled with almond paste and frosted until giddy. Traditionally served at Easter. Huzzah!
*All recipes and Meal review will be posted by Monday morning