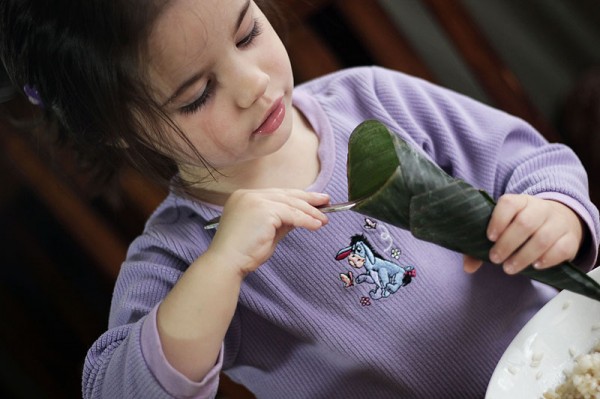 THE SCENE
Ava presses the back of the spoon on the rice, smashing it down into the banana leaf.
She looks up at me and smiles.
"Mmmm"
"Looks good!" I say, watching her sneak a bite of the par-cooked rice before adding another spoonful to the cone.
Later, when we eat dinner, Ava wolfs down three sticky rice towers – taking care to balance each one on end first.
There are so many fun foods for kids in this great, big world. There's no reason to get stuck in a processed junk food rut. These towers of coconut rice (called lemang) from Malaysia are a great example. Making them captivated little Ava, just two and a half years old, for a good hour, helping me, watching me, and playing with her finished work of art.
The joy on her face is so beautiful. So much more sublime than what a little piece of candy can bring – that's the kind of joy that fades almost the second she pops it into her mouth.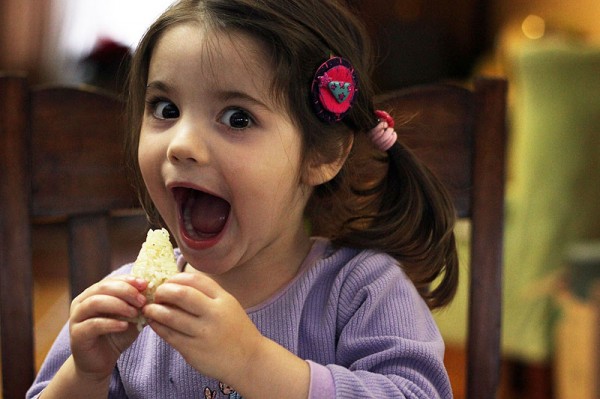 There's something about playing with our food that makes it so much better.
Don't you think?
THE FOOD:
Coconut Sticky Rice in banana leaves (Lemang) [Recipe]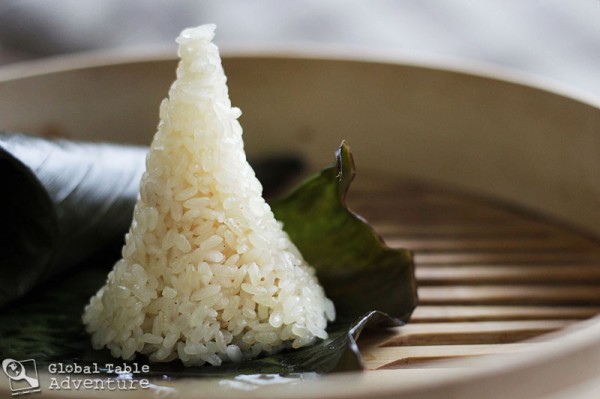 What I liked most about this dish:
Yes, it tastes amazing. Yes, the coconut milk gives the rice an almost buttery texture. But, best of all? This fun recipe got me, Ava, and Mr Picky – all three of us – to play with our food. (Keith was even inspired to make a smiley face on his – can you see it?)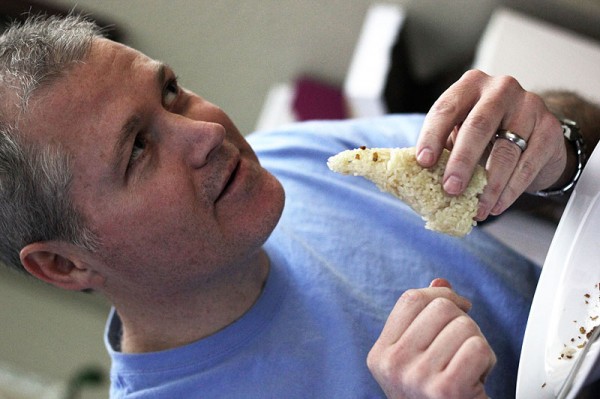 He was very proud of himself.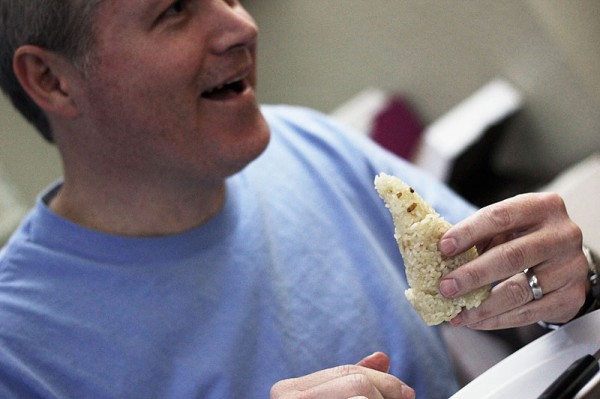 What I liked least about this dish:
Not much. Even though it seems like it would take a lot of work to make these, it really doesn't – they come together very quickly. Just like anything, it just takes a little getting used to.
Beef Rendang [Recipe]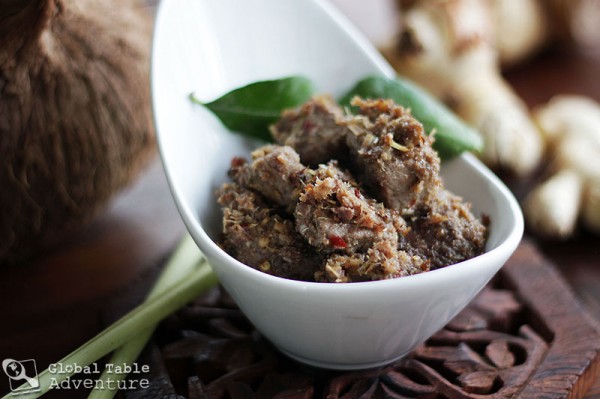 What I liked most about this dish:
The flavor of this curry is absolutely outstanding. Ava loved it except I added a few too many chili peppers for her taste – I had to pick some of the sauce off of hers to make it more mild (a trick I learned when we cooked Bhutan). Mr Picky said that the more he ate, the more it grew on him. By the end of the meal it was a favorite, with one exception…
What I liked least about this dish:
… he wished that I had ground the spice paste down to a smoother consistency. He wasn't crazy about the bits of fibrous lemongrass (although I didn't mind it at all).
Toasted Coconut Paste for Curries (Kerisik) [Recipe]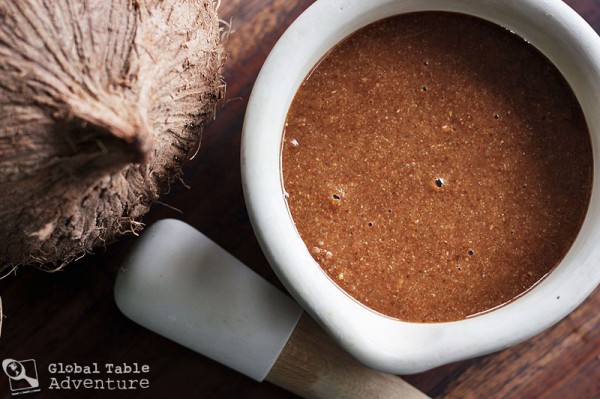 What I liked most about this dish:
This was a fun seasoning paste to make. I love that it just uses one ingredient – coconut –  and that it comes together in less than twenty minutes (blending it only takes 3 minutes). I also like that 12 oz of coconut makes a full cup, which means I can use it several times, for several curries, before needing to make another batch.
What I liked least about this dish:
As I processed the coconut in my food processor there were a few little puffs of steam that escaped. The processor gets the coconut very hot as it spins, so it is important to stop every 30 seconds or so and give it a stir (and a rest). Still, you'll be done in less than 2 minutes of processing. Easy, peasy.
Ava's Corner: