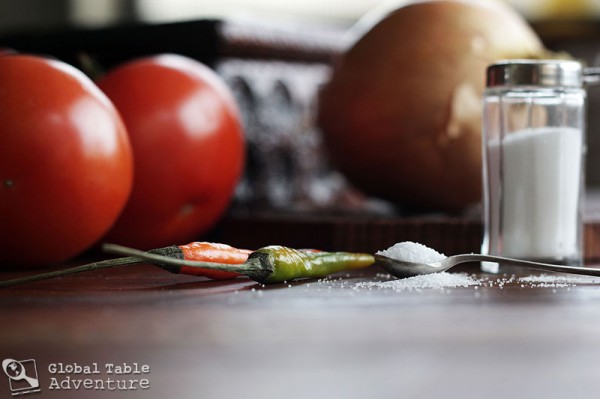 Today's fun recipe is a 5 minute African salsa.  You'll need two accessories to make this snack completely Malawi, however: blue pastic bags and your most favorite potato wedges.
Here's how it works: simply chop up onions, tomatoes, hot peri peri peppers (I used Thai bird chilies). Mix it all around with loads of salt.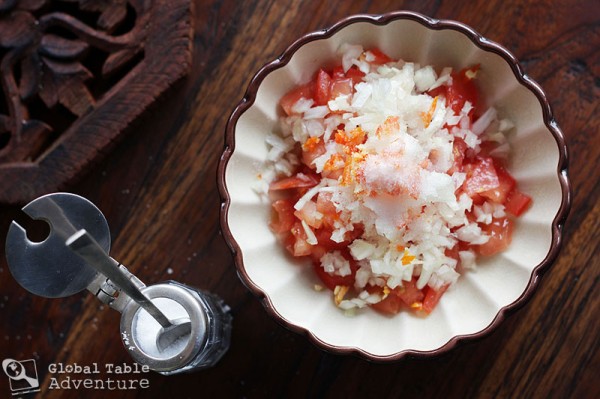 While I normally go light on the salt, you need to use a heavy hand when making Tsabola … as Brittany (
Be-ing Brittany
), a Community Health Advisor in Malawi, tells me "Malawians eat a lot of salt to help stay hydrated with little water."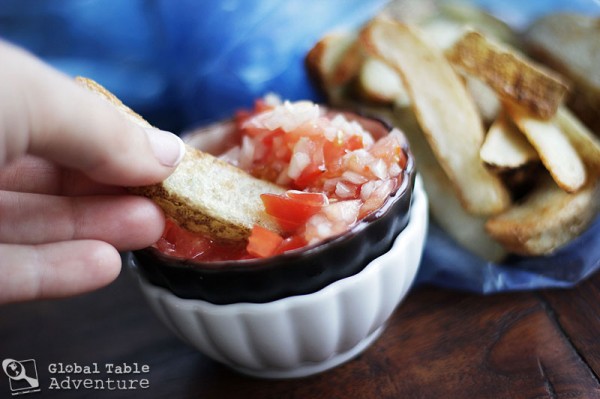 Traditionally Malawians eat Tsabola with Chippies (deep fried potato wedges), but I decided to go healthy and baked my "chippies" (just with a bag of frozen potato wedges). The choice is yours.
For extra fun, epic bonus points, be sure to serve the "Chippies" out of blue plastic bags. That's the tradition, Brittany tells me.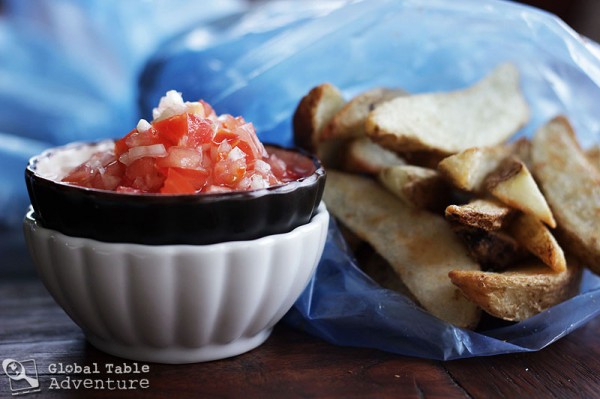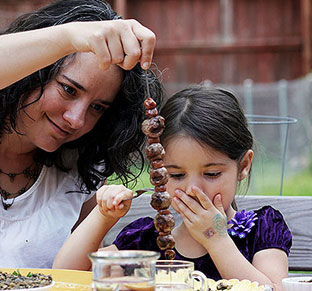 Hungry for more?
Be notified when National Geographic releases my memoir.
Simply fill in your details below.