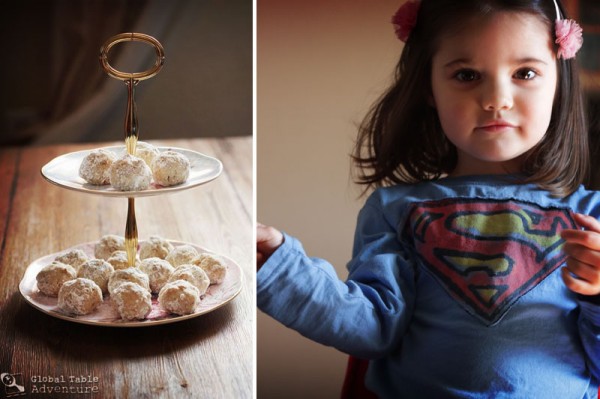 When I looked at the calendar and realized Malawi week at the Global Table led right up to Valentine's Day, I thought how ironic. Surely Malawi's only exposure, if any, to Valentine's Day comes from tourists and international volunteers. I'll never be able to find any food to fit this romantic season we're in.
Boy, was I wrong.  A quick peek online showed me that, in fact, many Malawians do know and think about Valentine's Day. This video exploring the topic made me smile.
So get ready for an African/Malawian Valentine's Day menu… cobbled together by yours truly. All the recipes come together very quickly, so you can spend more time loving the one you're with.
What sounds good to you?
Sunrise Biscuits (Mbatata) [Recipe]
Spend a quiet morning eating these sweet potato biscuits seasoned with the slightest hint of ginger. If you dare to be super cutesy (do it!), use cookie cutters to shape the biscuits into puffy hearts.
Dipping sauce for Chippies (Tsabola) [Recipe]
A simple concoction for dipping potato wedges, very similar to salsa. The main difference? Fewer ingredients and a landslide of salt.
Malawi Peanut Balls (Mtedza) [Recipe]
Satisfy your sweetheart with these "peanuty wedding cookies." Super quick to come together and, as a bonus, they just use a handful of ingredients you probably already have at home.
*All recipes and the review will be posted by Monday morning.
P.S. These recipes are more "city," for a description of some of the "country" foods, please read more about the food of Malawi.