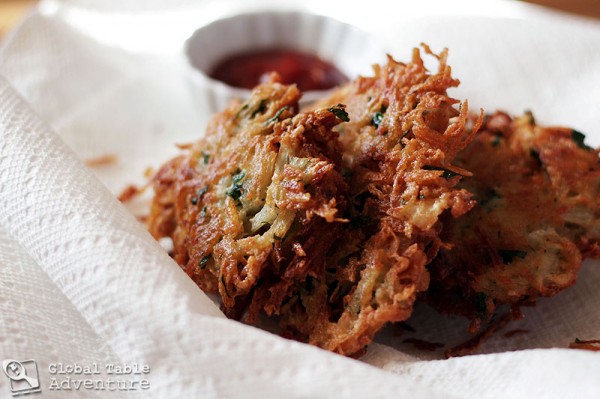 My first taste of Luxembourg's Gromperekichelcher was during the annual Christmas market. The town square buzzed with happy shoppers and carolers whose voices floated down from the bandstand. The smell of fried potatoes and onions was just about enough to send anyone straight for their wallet so, of course, I happily complied.
While most Luxembergers dunked their fritters in apple sauce, I went straight for the ketchup. It was an easy thing to do and it made my new home a little more familiar – a little more like the United States, which I had left back in 1992. The irony is, of course, that now I eat the fritters with ketchup because it reminds me of Luxembourg. It's amazing how memories travel with our taste buds, wherever we go.
Even though I left Luxembourg after high school, in 1998, I simply have to smell fried potatoes to go back there. In those moments, I remember the friends and the food. The troubles and the laughter. The tears and the songs. It all comes bundled up together, and sometimes the best thing to do, in good times and bad, is to simply enjoy whatever peaceful moments we can find in the now – and, then, when it passes, to take another bite of life… to see what's next.
Makes about 8
Ingredients:
2 large russet potatoes (about 2 lbs total), peeled and grated
1 onion, diced
a handful of parsley, chopped
2 eggs
2-6 Tbsp flour (as needed to get them to hold together)
salt & pepper
oil for frying
Method:
Come with me to Luxembourg. She twinkles at night, just like a little star.
While you're there, make some Gromperekichelcher.
First step? Wash, peel and coarsely grate the potatoes. Watch out for your knuckles – trust me, you don't want to grate them.
When you're done, put the potatoes in a cloth and press all the moisture out.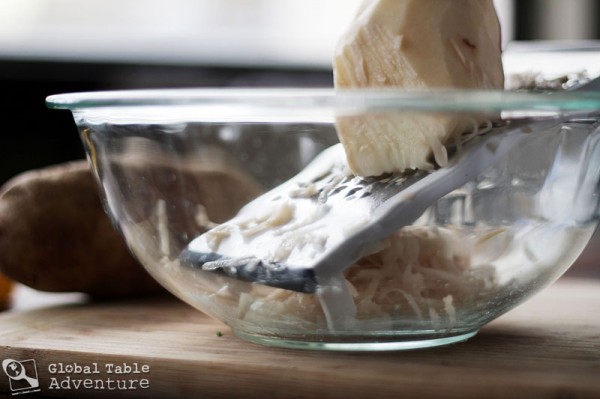 Add the potatoes to a large bowl with the chopped onion, parsley, eggs, and flour. Add enough flour to thicken the potatoes so that they hold their shape when placed in the oil.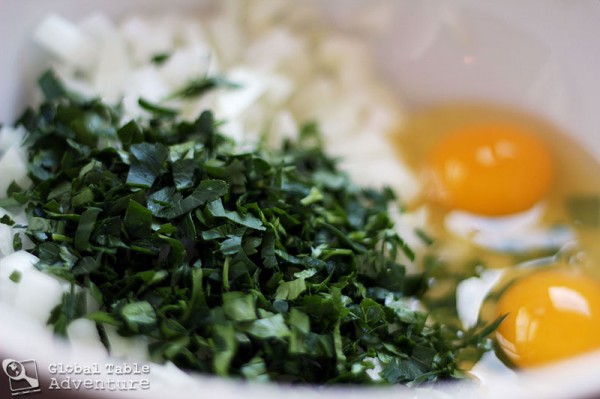 Now, sizzle-fry the potato mixture in hot oil (about 350-375F). While you can deep-fry it, I simply put 3/4 inch in a skillet and that worked well enough for us folks at home.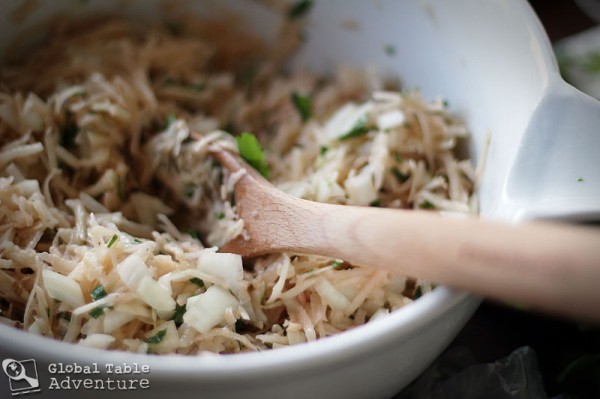 Fry on both sides until deep golden brown. Drain on paper towels and serve hot with ketchup or sweet, homemade apple sauce [recipe].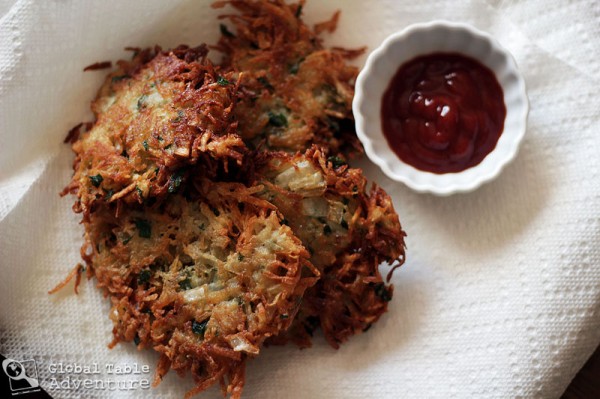 Enjoy with a happy collection of friends, no matter what the occasion.
Let each bite be a smile.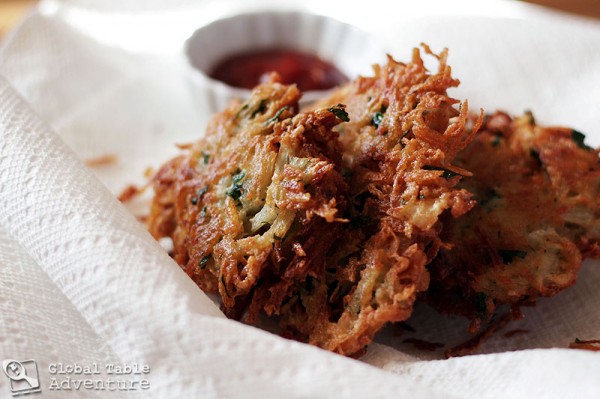 Yum!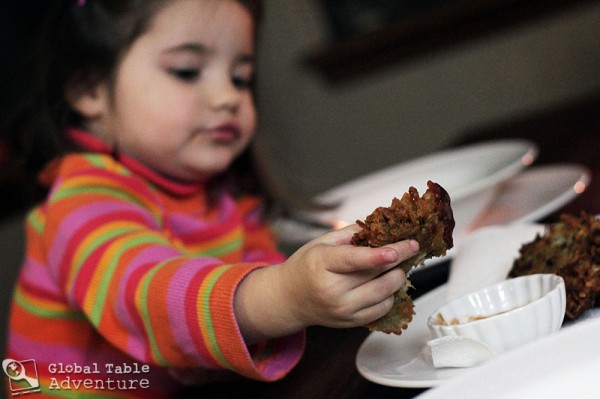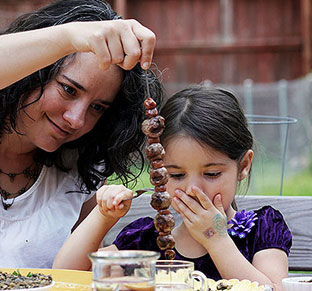 Hungry for more?
Be notified when National Geographic releases my memoir.
Simply fill in your details below.