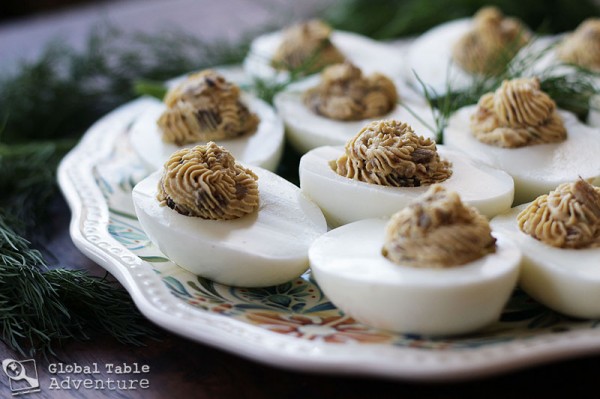 Once, when I was in my first decade of life, I stared at a platter of chilled, "eyeball eggs," as I called them, and vowed to never, ever eat one. A temper tantrum may, or may not have been involved. Now, two decades later, here I am, on the other side of the fence, albeit somewhat mystified how it came to be that I now scan buffets for the little suckers.
I think the name says it all; like the neighborhood bad boy, the deviled egg is a love-it or hate-it treat. And, as with wine and coffee, appreciation almost always comes later in life. Unless… you live in Lithuania. There, eggs are as adored as apples, and more so on a cold buffet with additives like fish or mushrooms – the stinkier the better.
For this week's Global Table, I made a Lithuanian-inspired Deviled Egg, complete with fried mushrooms, dill, and sour cream. Why mushrooms? As one Lithuanian reader noted, "Mushroom foraging is like a sport in Lithuania (especially in the South) and I do not know anyone who doesn't like it, or who cannot distinguish poisonous mushrooms from edible ones. It is essentially in your Lithuanian DNA." Now that's an endorsement, if I ever heard one.
As for the combination of eggs and mushrooms? Talk about polarizing…
You're going to scream, one way or another.
Recipe inspired by Art of Lithuanian Cooking by Maria Gieysztor de Gorgey.
Makes 12
Ingredients:
6 eggs
6 button mushrooms, cleaned, stemmed and chopped
1/4 cup minced onion
2 tbsp butter fresh dill, to taste
salt
pepper
3 Tbsp sour cream, or as needed
Method:
Put on your walking shoes. We're headed to Lithuania via Stove Top Travel.
First, simmer the eggs for 12 minutes, or until hard boiled. Chill in ice water for thirty minutes.
Tip:  By experimentation, I've learned that if you crack each egg and take out a small section of the shell and inner membrane, the water will seep between the shell and the egg, making it easier to peel. This works better the longer it sits in the water.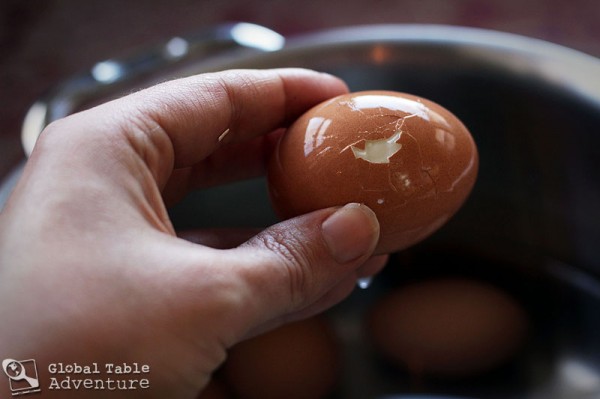 While your eggs enjoy this leisurely bath, brown the mushrooms and onion in butter until happy.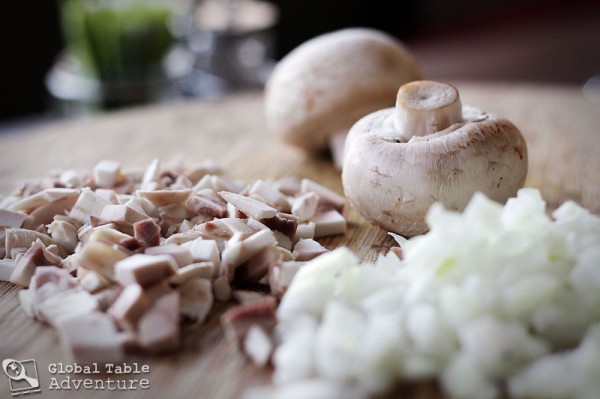 They'll sizzle and fill your home with "good," transporting you to in the beautiful forests of Lithuania, where mushrooms grow wild. Gosh, I could just walk down this rusty road forever…
When your feet become drowsy and tummy begins to rumble, go home. Peel and halve the eggs. Set the whites aside. Add the yolks to the mushroom mixture and season generously with salt, pepper, and dill.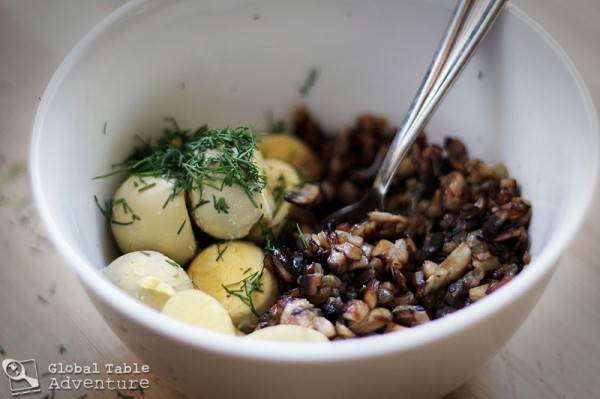 Stir in enough sour cream to make a smooth mixture – something you can pipe through a large piping tip. Check seasonings one more time for good luck.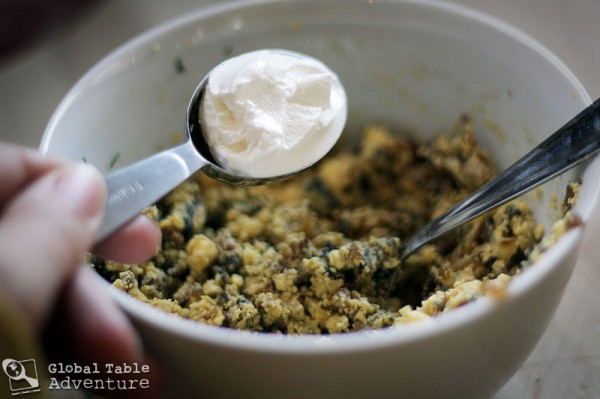 Now, add the filling to the egg whites. I used a giant "open star" tip (#199). And I'm going to be real. Piping is harder than it looks.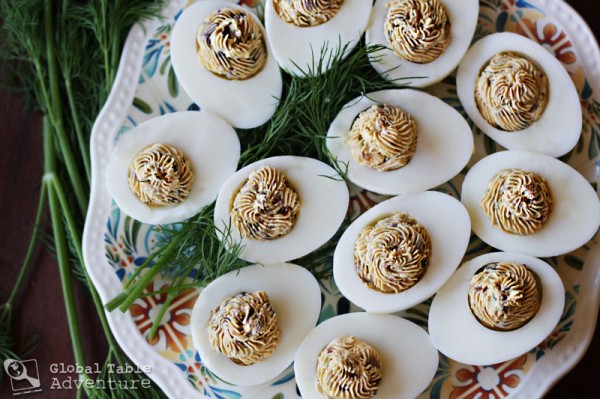 But the good thing is, these lil' devils taste just as good no matter how you pipe 'em.
Serve chilled on a frosty day, with a warm smile…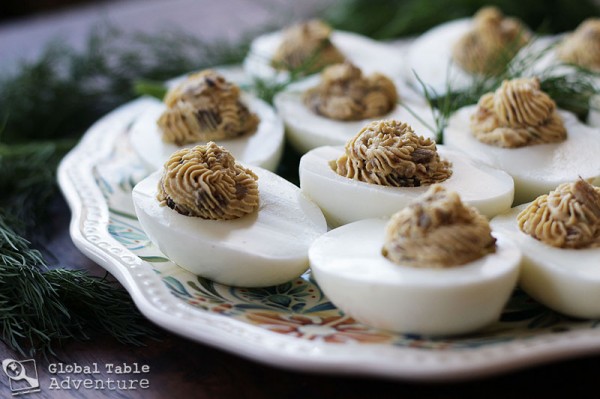 …perhaps while overlooking a sweet Lithuanian town. I'm the second house from the left…

… won't you be my neighbor?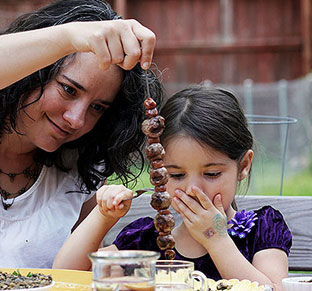 Hungry for more?
Be notified when National Geographic releases my memoir.
Simply fill in your details below.