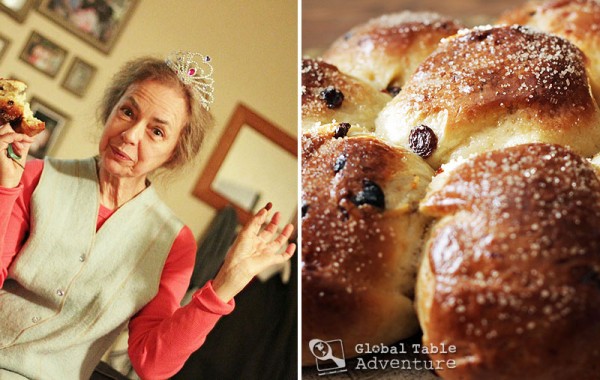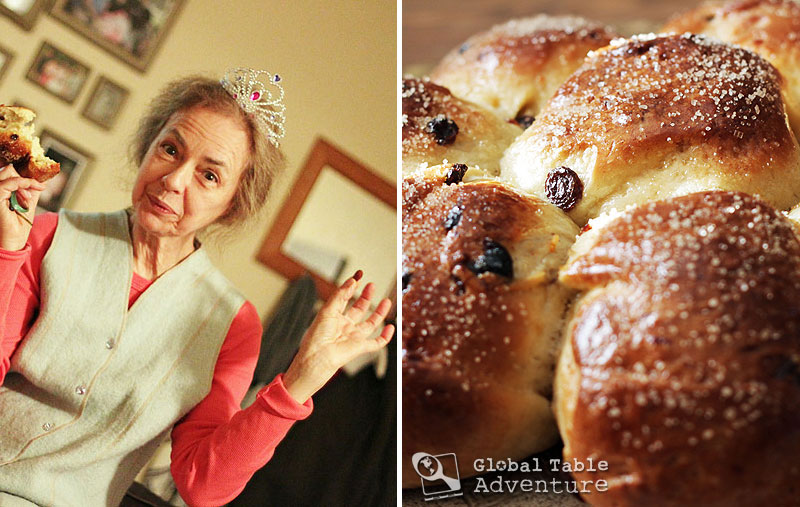 Let's make the best of this thing called "winter." Let's wear our favorite slippers, snuggle up to a cheesy bowl of pasta, homemade applesauce and the most epic King's Cake around. With a menu like this, there's really no reason to get out of bed, let alone leave the house. Especially if you get to be Queen for the day. Congratulations, mom!
So go ahead, bite into this vegetarian meal from Lichtenstein… (and if you're looking to make the King's Cake for Epiphany, the recipe will be up tomorrow). Now, if you'll excuse me, I'm off to play dress-up with Ava. Morning is an especially good time to play royalty. Or so I've heard.
*What sounds good to you?
Triple Cheesy Pasta with Sweet Onion (Käsknöpfle) [Recipe]
Yes, yes, yes. You heard me right. Three cheeses on spaetzel-like pasta. With caramelized onions. That's Liechtenstein in a nutshell and I want to go there… right now.
Wooden Spoon Applesauce [Recipe]
The name says it all: so easy to make, all you'll need is a spoon. PS. You may need to keep the spoon around afterwards, you know.. to gently shoo off grazers.
A Cake for 3 Kings (Dreikönigskuchen) [Recipe]
Not so much cake, as magical rolls sweetened with raisins, orange and lemon zest and crunchy bits of sugar. Find the hidden almond and you'll be King (or Queen!) for the day. Huzzah!
*All recipes and the meal review will be posted by Monday morning.