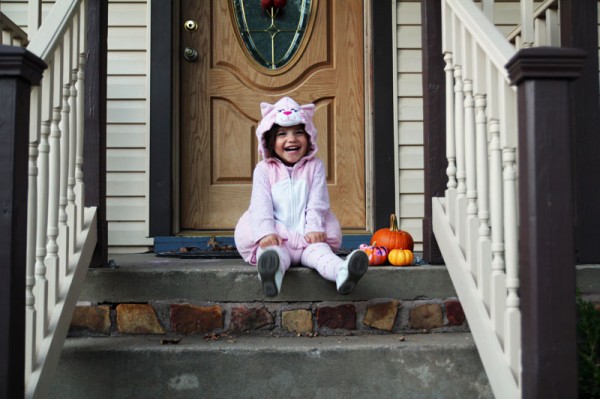 Welcome to November. Are you cold? Hot? Indifferent? For some inexplicable reason, November 1st in Tulsa, Oklahoma was 78F and just breezy enough to tickle a few golden, orange, and garnet leaves off the trees.
As I walked Ava home from little school that same afternoon I decided that, yes, in fact, 78 and breezy is exactly the perfect temperature. I would make it my "every day" weather if I could. Just right for a t-shirt and jeans. Flip flops if one is feeling sassy. Yes, it was perfect for the first day in November, and even more so on October 31st which was downright balmy.
About this time during our walk I remembered our Kyrgyz menu and laughed. Don't get me wrong – you'll love it if you, like my mother, live in the middle of snow storms, icy wind, and frostbitten fingers (a.k.a. Boston). For those of us still in the middle of the longest-summer-in-history, my apologies. As a consolation prize, please feel free to serve the drink over ice.
It's just as good.
And it's the best I can do given the situation.
What do you think? What sounds good to you?*
Oromo [Recipe]
O, o, Oromo. A spiral of pasta, tucked til bursting with lamb, onion, and seasonal pumpkin or sweet potato. The choice is yours. As is the dining delight.
Minty Garlicky Yogurt Sauce [Recipe]
Lots of things come to mind when I think of this sauce. An oxymoron. Toothpaste to catch a vampire. Greece. I assure you, however, this lovely sauce and dip is also beloved in fine Kyrgyzstan. And for good reason. You'll see.
Hot Lemon Honey with Vodka (for the brave)  [Recipe]
About the only thing the name doesn't tell you? Cinnamon, cinnamon, and more cinnamon. The perfect mixture for sore throats, upset tummies, and spiking plain-jane teatime. Crazy teatime.
*All recipes and the review will be up by Monday morning.