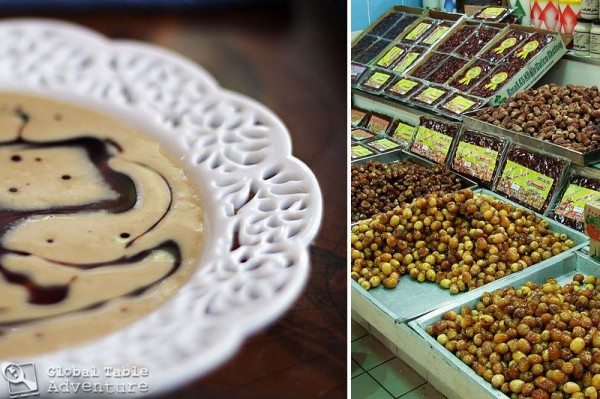 Great things happen when I shut my eyes. Dreams. Day dreams. First kisses. Second kisses. Laughter. But sometimes I don't even want to blink for fear of missing out on the tiniest bit of excitement. In a split second, bolts of lightening can streak across the sky. Fireworks can transforming into a bouquet of roses and then dissolve. Just one look can tell you everything you need to know, as long as you don't miss it.
Well. Today I'm here to tell you not to blink. We're at the Kuwaiti Global Table and you're about to experience Kuwaiti's answer to the almighty PB&J. But it's all going to happen very quickly. So. Please. Don't. Blink.
First things first, PB&J is an analogy. It's really a dip and it's called Dibis wa' Rashi. Remove the peanut butter and replace it with sesame butter (a.k.a. tahini). Then remove the jelly and replace it with date syrup – a sweet, black bit of heaven full of potassium and more healthy goods than Mr. Jelly knows what to do with (sorry Mr. Jelly).  Replace your white bread with flatbread.
Here's the recipe: Take date syrup and tahini. Drizzle together. Dip arabic bread in it. Use more date syrup than tahini. Or vice versa. It's all about what you want. Take control and feel happy doing it.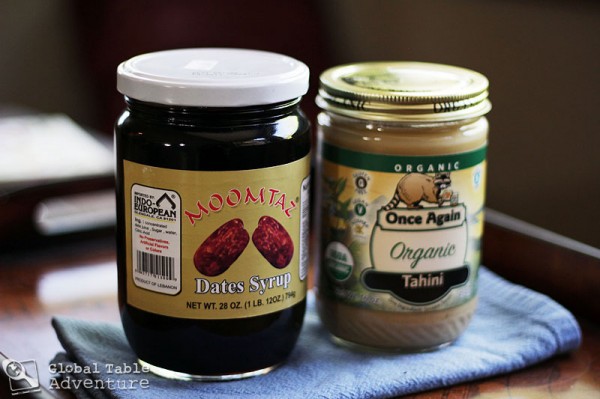 Take a bite. Now close your eyes.
The resemblance to PB&J is uncanny.
That's it.
Open your eyes. Did you wake up happy at the Samilya Waterfront in Kuwait? I did.
P.S. I found date syrup at my local Middle Eastern market, but you can make some by blending fresh, seeded dates with water until it reaches the consistency of honey.
P.P.S. I like mine with more syrup than tahini.
P.P.S. I never, ever thought I would enjoy tahini in anything (an aversion formed in childhood), but this was a fun, enjoyable snack.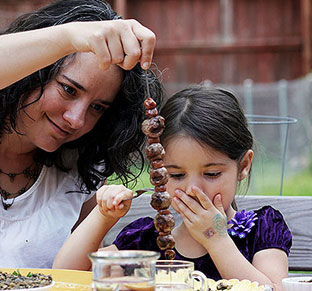 Hungry for more?
Be notified when National Geographic releases my memoir.
Simply fill in your details below.