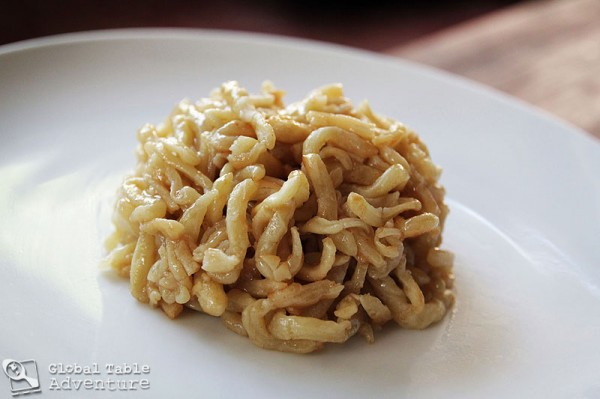 Serves 4
Chak Chak is the rice krispie treat of Kazakhstan. Totally irresistible and finger-licking good. Fry up a batch of fresh noodles in an entire stick of butter and coat with sweet honey goodness – you'll see what I mean. How could it not be?
Plus, with Halloween around the corner, the time couldn't be better to make chak chak…. after all, there's nothing like putting a little international spin to your spooky dessert table… a spin that looks rather like brains!
Ingredients:
2 cups fresh noodles
1 stick butter
1/4 cup honey
1/2 cup sugar
Method:
Gather 2 cups of fresh noodles.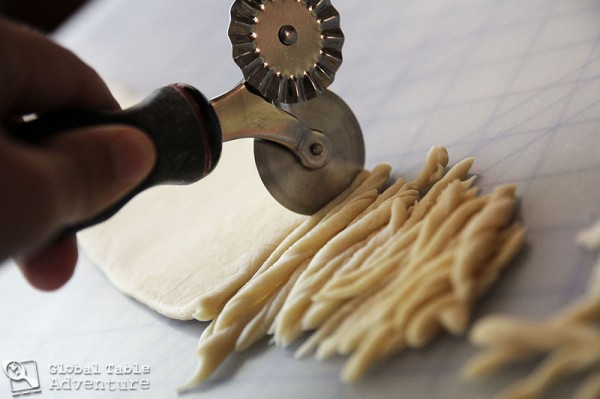 Toss with a bit of flour and cook…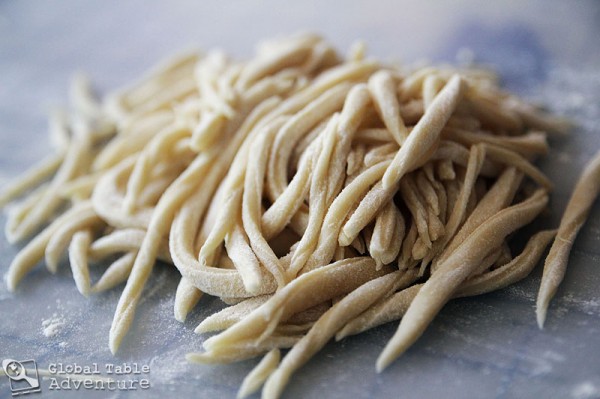 … in a stick of melted butter, over medium heat. Toss continually until the butter coats all the noodles; this way they won't stick.
The noodle's thickness will determine the cooking time. Mine took about 5 minutes. They are ready when they are a little crispy and golden.  Eat a few straight from the pan. Then eat a few more. Set the rest aside.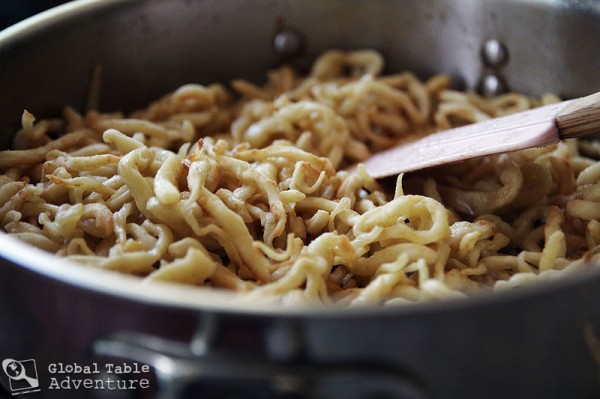 Next, gather the honey and sugar…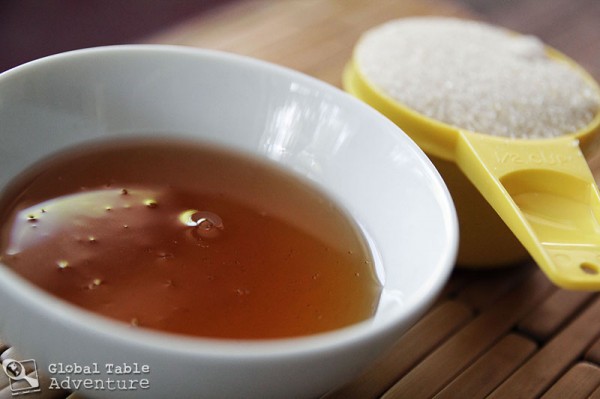 … and melt them together in a small saucepan. Let the mixture bubble away until all the sugar dissolves.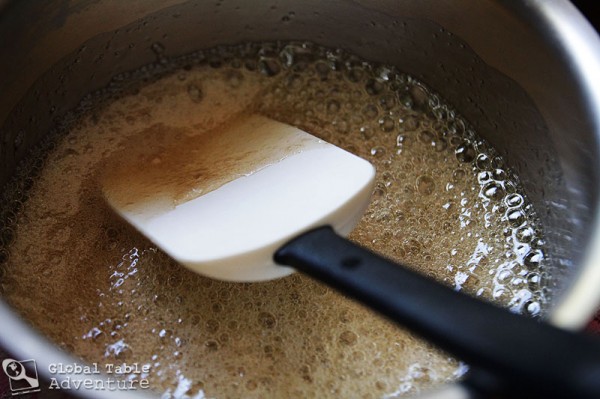 Pour over the fried noodles while still boiling. Toss to coat evenly.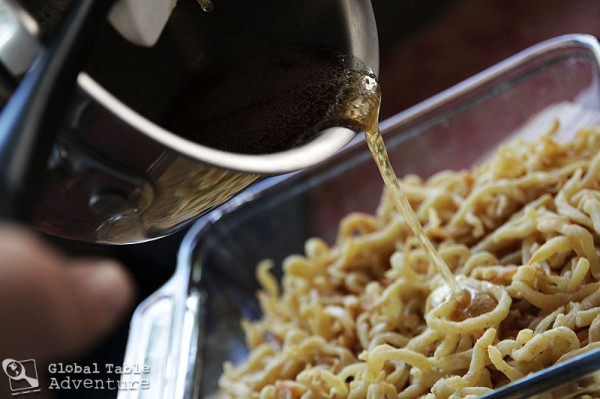 Dip your hand in cool water and shape the noodles into domes. The cool water keeps you from being burned and it keeps the honey from sticking to you. You can make small ones, like I did, or one large one.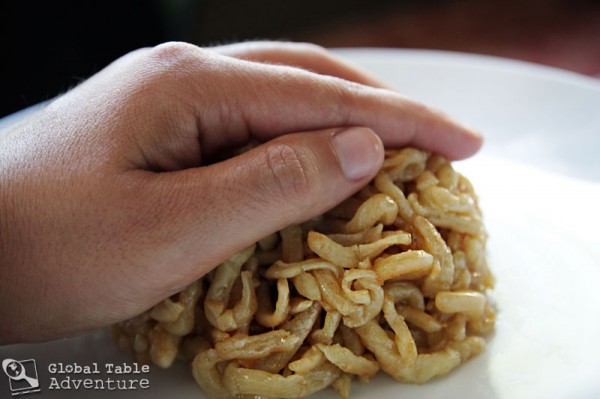 Either way is delicious. For sure.
Serve at room temperature (if you can wait that long!).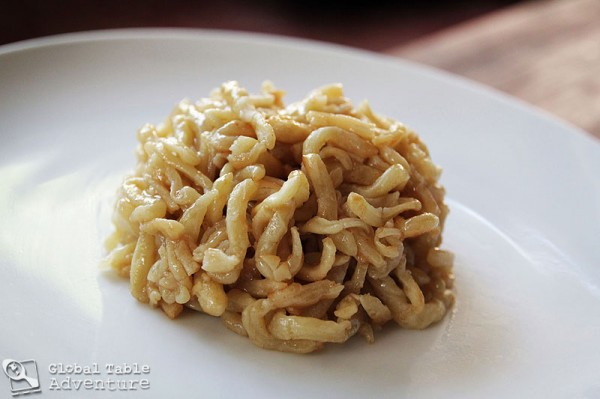 It comes out chewy, sticky, and sweet, with the barest hint of crunch.
Enjoy this simple treat with a giant cup of tea.
Thanks Kazakhstan!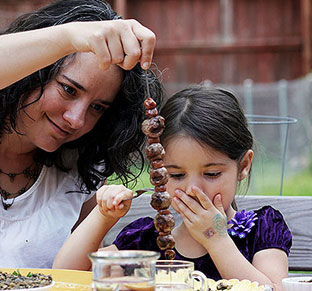 Hungry for more?
Be notified when National Geographic releases my memoir.
Simply fill in your details below.