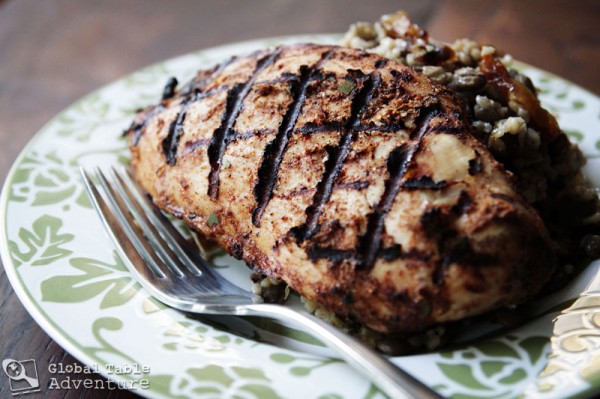 Serves 4
There was a time when I wasn't a very good cook, but I sure liked to try. Every night I rifled through my spice collection, eventually sprinkling a little of this and a little of that on top of whatever I was making.
And when I say a little I mean a little.
A speck. A drop. A dusting.
My food never had much flavor because I was scared to overdo it.
I've since learned (mostly thanks to my time at the Culinary Institute of America) that you need to be brave – bold – generous – when seasoning food.
In every culture there's a collection of common spices used in dishes. If you pull them together just right you can make anything taste great. And the happy side effect? Instant teleportation via stove top travel. This recipe is inspired by the Jordanian chicken in Steven Raichlen's book Planet Barbecue! which is loaded up with the earthy and intoxicating flavors of cumin, coriander, paprika and more, marinated on a bed of sliced onions.
I've made the recipe a bit simpler by pulsing the the spices together with the onions into a paste and by using plain ol' chicken breasts. It occurred to me I have not made plain 'ol chicken breasts since I started this adventure which is, in a word, weird. For deeper flavor you could definitely put this on dark meat.
Ingredients:
4 chicken breasts
1 tsp cinnamon
1 tsp cumin
1 tsp coriander
1 tsp paprika
1 tsp pepper
2 bay leaves
1/2 onion
salt (1-2 Tbsp)
olive oil (optional)
Method:
Today, we're building a foundation of flavor – strong and sturdy – like a Jordanian castle.
In a small food processor, pulse together the spices, bay leaves, and onion. You will need to scrape down the sides a few times to make sure the bay leaf gets totally broken down.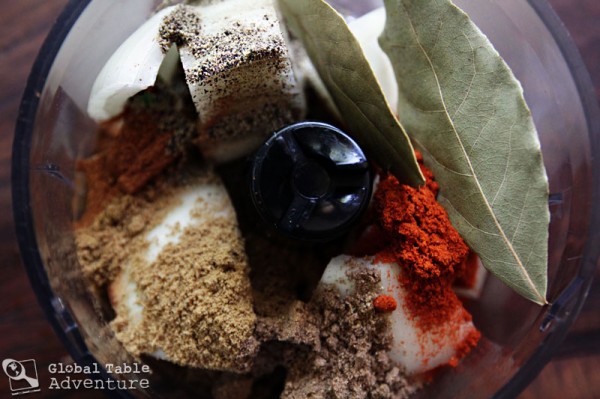 The result will be a happy paste. If you'd like to add richness, you can swirl in some olive oil now. It's almost a requirement when working with white meat.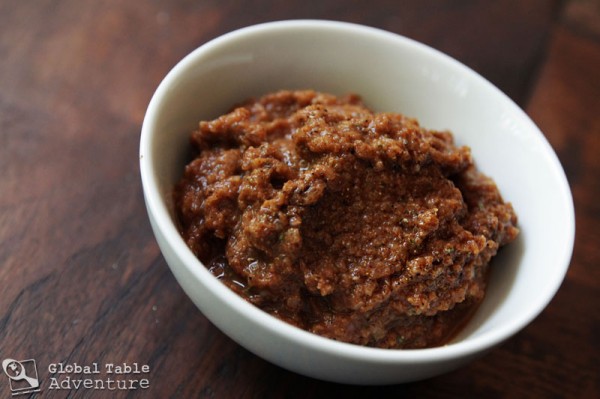 Rub all over the chicken and let marinate for several hours.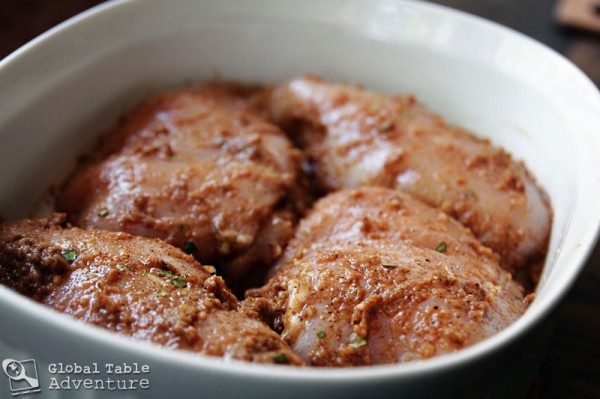 Grill over medium-high until done – about 5 minutes per side for large breasts (or until it reaches an internal temperature of 160F). The end result?  A richly flavored chicken breast that captures the spirit of Jordan.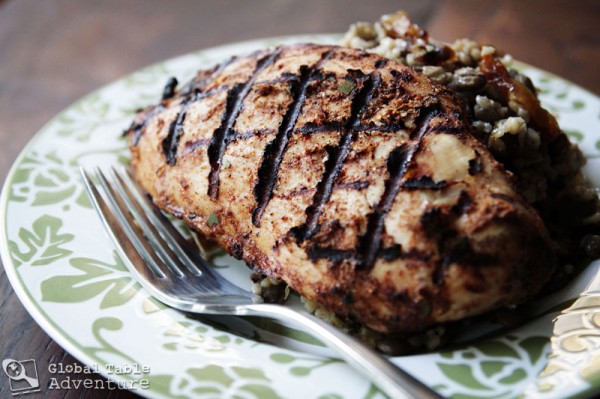 This would also be good on a kabob with fresh veggies strung between pieces of chicken.
Enjoy!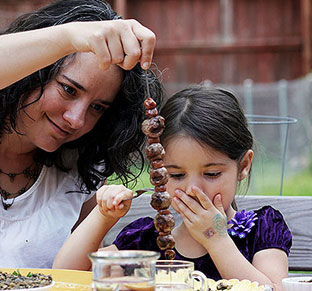 Hungry for more?
Be notified when National Geographic releases my memoir.
Simply fill in your details below.