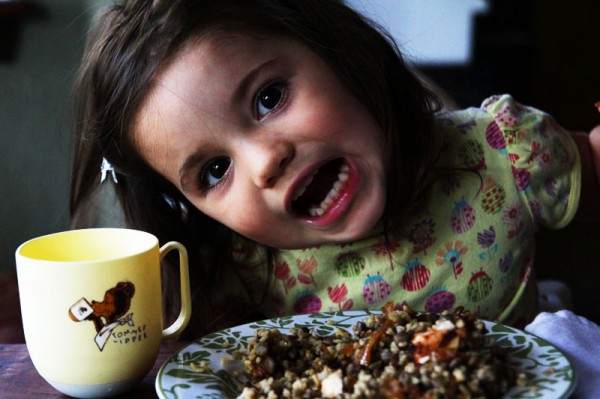 I'm feeling rather minimalist, especially after cooking Japan last week. Thankfully Jordan has plenty of recipes that fit the bill. This week's menu is organized around the beauty of simplicity. Each of our Jordanian dishes celebrates fresh, clean but intense flavors, from caramelized onions in an otherwise simple pilaf, to a few cardamom seeds ground into regular coffee. Even plain chicken breasts can be perked up with a blast of straightforward spices.
After all, life is easier when you strip away the complications. And aren't we all more likely to try something new if it's not too far out of our comfort zone?
What sounds good to you?
Mujaddara (Lentil & Bulgur Pilaf) [Recipe]
A giant, fluffy mound of lentils and bulgur served with oodles of caramelized onions. This affordable, nutrient packed dish will make you healthy, wealthy, and wise.
Jordanian Inspired Spiced & Grilled Chicken [Recipe]
A simple spice blend to give plain 'ol chicken breasts a kick in the pants.
Arabian Cardamom Coffee [Recipe]
Fresh coffee beans ground with cardamom seeds. Floral, intoxicating, and all natural.
Snacktime in Jordan [Recipe]
A surprising snack fit for a picnic… sweet and salty. Doughy and wet. You'll just have to wait and see…
*All recipes and reviews will be up by Monday morning.