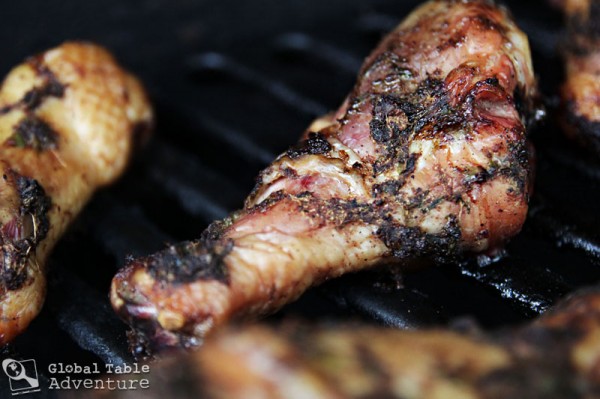 Serves 4
There's no way around it. Jerk chicken is supposed to be blacker than a starry night – and more sizzlin' than that smokin' hot hotty you wake up to every morning (Hi, Keith!).
Typically cooked in a barrel smoker, Jerk gets it's distinctive flavor and color from low, slow cooking over smouldering all spice wood. The long cooking time gets the jerk seasoning extremely caramelized.
Now, for those of you who want to go all out, you can easily get your meat much darker than mine (and spicier), by basting the chicken with extra jerk seasoning as it cooks. I had a toddler to feed, so I kept it a little lighter.
Ingredients:
1/2-1 recipe Jerk Seasoning
4 lbs chicken legs and wings, or other dark meat
For smoking:
1/2 cup whole allspice
hickory wood chips, as needed
OR
Allspice wood chips, as needed
Method:
So exactly how black is Jerk chicken supposed to be?
Blacker than Jamaica's Black River.
(and tastier, too)
To get the most flavor, marinate the chicken pieces for two days. Just toss with about 1 1/2 cups of Jerk marinade and give a mix once or twice (using gloves).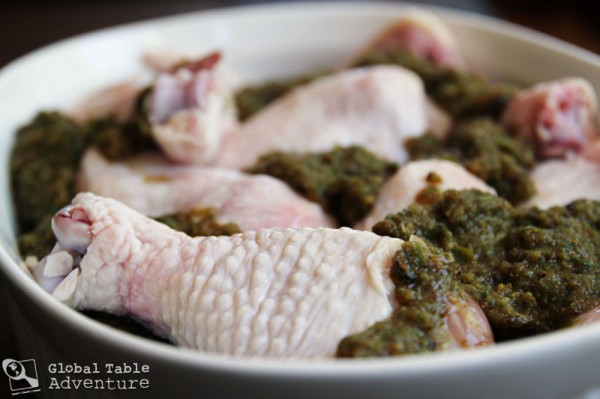 The flavor is unreal.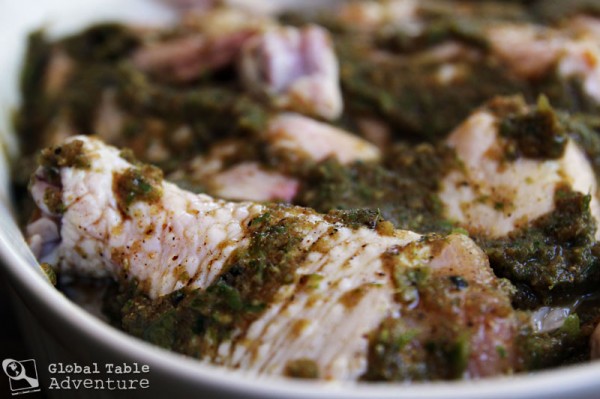 The day of cooking, soak the wood chips and allspice for about 30 minutes. Then, place in a smoke box and turn the grill on high until smoke plumes out of the smoker box for a solid five minutes.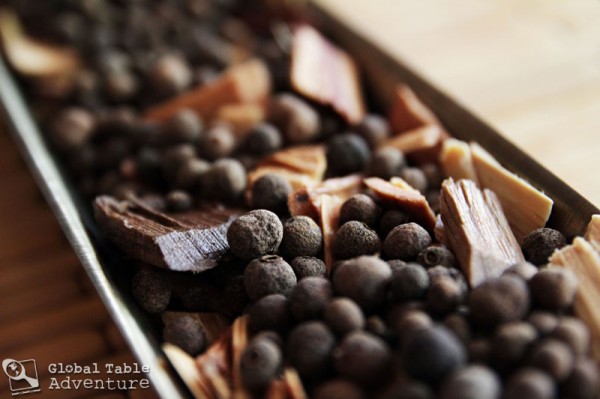 Reduce heat (probably to low), and only leave one side burner on (the side with the smoker box). When the temperature drops and is steady at 225F, add the chicken to the side with no flame. Smoke for about 2 hours, or until the meat registers 160F with a thermometer (the pieces closer to the lit burner will be done first, unless you've rotated them).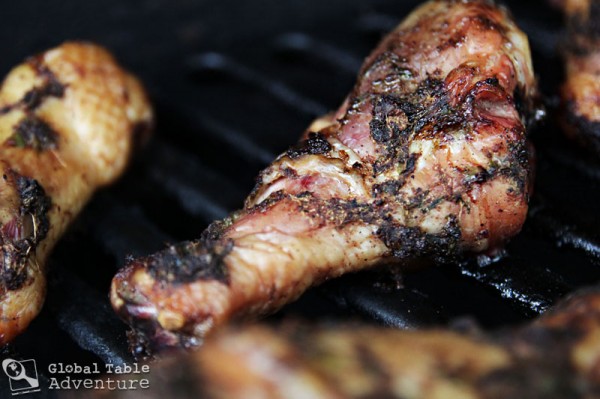 For darker color, baste chicken with remaining jerk seasoning every thirty minutes. But this was plenty spicy for us.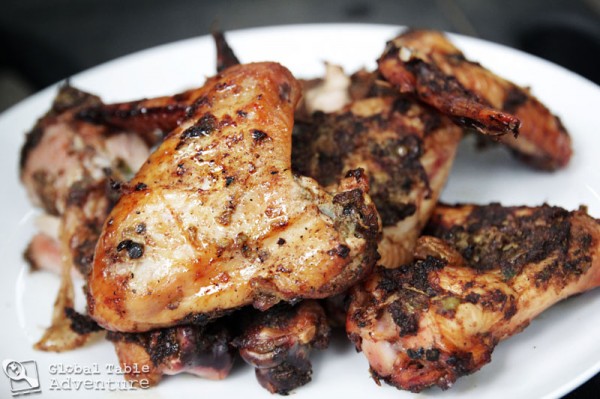 Enjoy with a brave toddler, a handsome husband, and all the laughter you can stand for one day.
Life is good.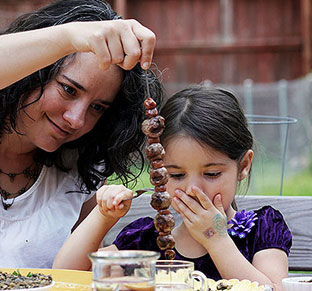 Hungry for more?
Be notified when National Geographic releases my memoir.
Simply fill in your details below.