Makes 3 cups
If you're wilting and melting and generally crying for a reprieve from the heat, try Muhummara. This Middle Eastern roasted pepper dip takes the heat out of summer in the most fingerlicking way. The walnuts add body, but you don't taste them. The pomegranate syrup gives a slightly tart tang and the cumin gives earthy warmth, but the ingredients are so balanced and subtle you'll be seduced before you know it – and you won't exactly know why. Just like falling in love with the most wonderful person you know.
NOTE: Some like to add hot paprika or cayenne to this recipe. I liked the mellow sweetness without the spice, but feel free to punch it up a notch.
Ingredients:
4 red peppers, roasted or grilled until blackened
2 cloves garlic
1 cup walnuts
1/8 cup pomegranate syrup (available at health stores and Middle Eastern markets – or you can reduce your own juice)
1/8 cup olive oil
1 tsp cumin
salt
pepper
Method:
First step? Let's go to the market and pick up a few things. I'd like to buy my groceries from this happy man.
You really don't need much. Just a few peppers, walnuts, cumin, garlic, olive oil, and pomegranate syrup.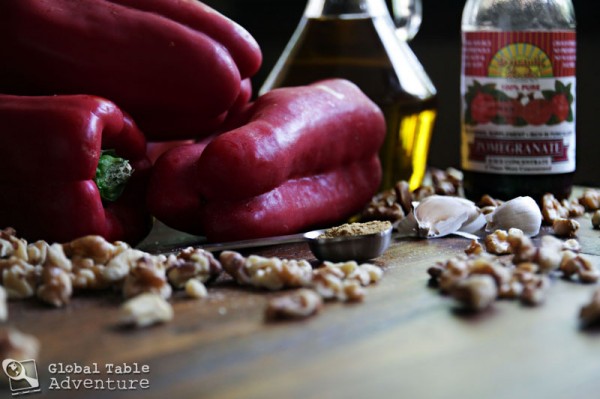 First, cook the peppers over a hot grill until charred and softened. Set aside for fifteen minutes in a covered bowl to steam. Then remove the skins, seeds and stems.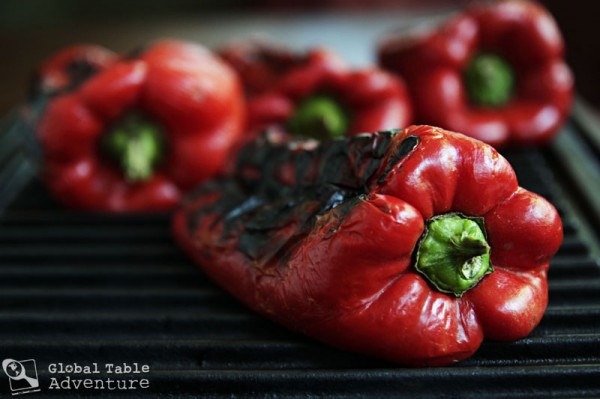 Put everything in a happy blender. The happy part is important. Don't forget a bit of salt and pepper.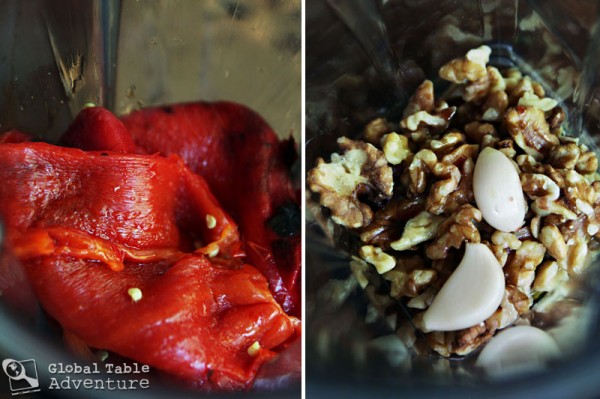 Blend until smooth and either chill to eat later… or eat while still warm, like a ravenous teenager.  With homemade pita bread, of course.
The best place to eat it? Sitting on top of a mysterious ruin in the Iraqi desert, of course.
Ahh, yes. My favorite kind of castle – windswept and sandy. It doesn't even look real. Still, I think I'll sit on the roof, above the window and dream a few sandy dreams.  Join me, won't you?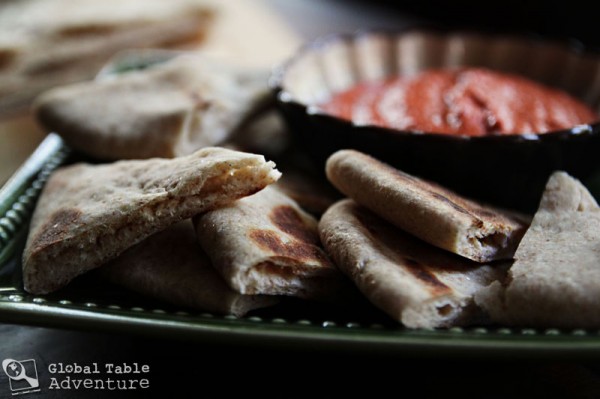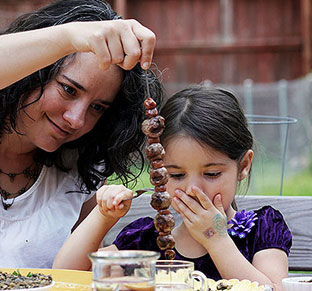 Hungry for more?
Be notified when National Geographic releases my memoir.
Simply fill in your details below.