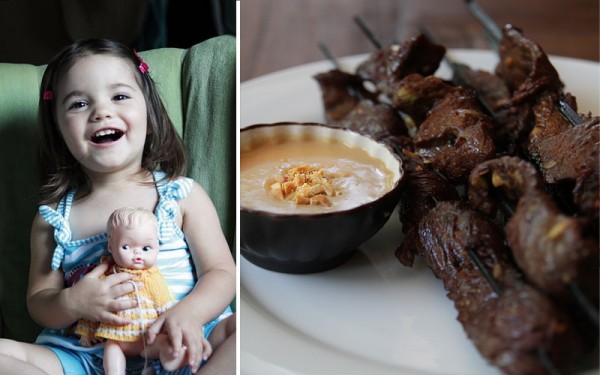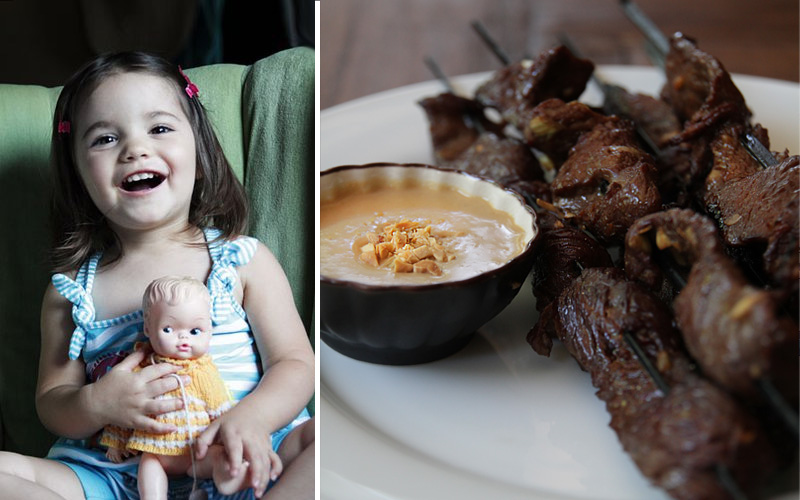 Life is moving along at a pretty good clip. I officially have a two year-old. We're eating Indonesia. My hair is grayer than ever.
Yep, that about sums it up!
I'm really excited about our Indonesian recipes because they cover the gamut, from vegetarian delight to meat lover's lovely love-fest. There's something for everyone.
What sounds good to you?
Gado Gado (Indonesian Salad) [recipe]
This is one of the most popular salads in Indonesia. Most versions include young jackfruit, hard-boiled eggs, potatoes, green beans, sprouts, tempeh, tofu, and more. Dressed with peanut sauce.
Indonesian Fried Rice with Cow's Eyes (Nasi Goreng) [recipe]
Despite the title, this recipe is practically vegan. Jasmine rice stir-fried with shallots, garlic, kecap manis (sweet soy sauce), and then served with tomato, cucumber and green onion. The finishing touch? Cow's eyes – a.k.a. fried egg.
Indonesian Beef Satay [recipe]
Beef marinated until tender in kecap manis, onion, garlic, ginger and ground coriander, then skewered and grilled.
Indonesian Peanut Sauce [recipe]
An amazing concoction, seasoned with lime juice, ground coriander, and more. It'll make you faint.