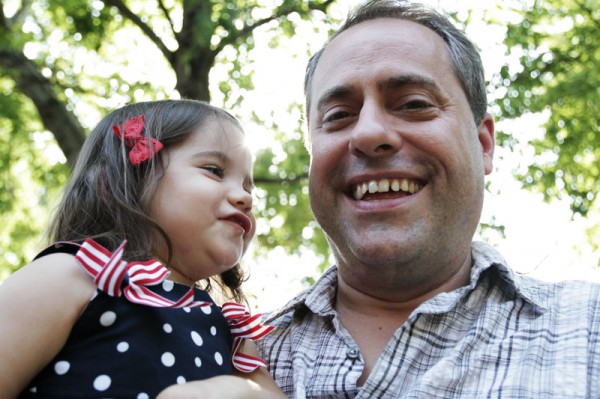 THE SCENE
On my brother Keith's last day in Tulsa, in the very last half hour, he said something that will stick with me for a long time.
I was sipping my tea, watching him play with Ava, thinking how happy I was.
Conversation turned to our next visit and how work always tries to ruin plans. The way they make you guilty for taking even a little time off.  How, inevitably, they squeeze as much out of you as they possibly can.
Rather abruptly he said: "I won't cancel, no matter what."
I nodded, and took another sip of tea, appreciating his sincerity.
"Three weeks before Damien died I was supposed to visit you two," he continued, looking off towards the fountain, watching the water tumble into the cool pool. "Work begged me to reschedule my flight – to stay for a big project. Damien was crushed. And I didn't get to see him before…"
He trailed off and grew silent.  After a long pause, he quietly added "I'll never do that again."
I put down my tea. "I had no idea."
"He was so disappointed."
I could see the guilt in his eyes, but I also knew in my heart he did nothing wrong. He couldn't have known. There was no need for guilt.
I turned to Ava and helped her with her drink, to distract myself from the tears I didn't want to come.
I'd trained myself so well. Nothing but calm showed on my face.
Not much was said after that.
The birds chirped, Ava babbled, and we went on with our breakfast.
He's right though. We can't organize our lives around the pressures of work. We simply can't do it. Family, friends, those are the things we need to put on the front burner.
I could empathize because I have guilt, too. The morning my brother, Damien, went into the hospital I was supposed to give him the $2.00 I owed him. Feeling like a pesky little sister (me age 12, him age 14), I decided not to – I didn't want to bug him.
Bugging him just might have saved his life.
There's a lot of what-ifs floating around in the world.
The lesson in all this?
We have to remember to take a deep breath and love what is. Now.
There's joy all around, if you look for it. And that can be pretty rewarding.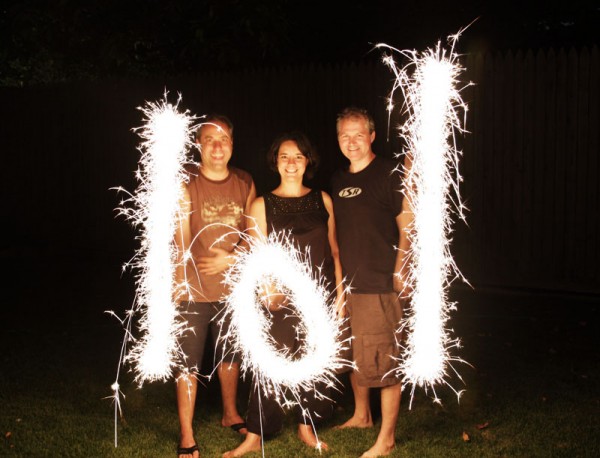 THE FOOD
Saag Paneer [recipe] with homemade Garam Masala [recipe]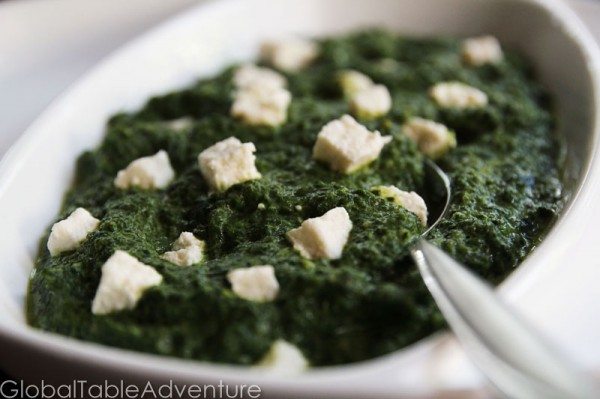 What I liked most about this dish:
The soft, mild flavor of saag paneer is totally addicting. The warm spices remain subtle – but just enough to take stewed spinach over the edge into Indian deliciousness. Mr Picky said "I really didn't think I'd like this." He did. My brother also gobbled it up.
What I liked least about this dish:
Ava was not keen on the green spinach – so I "watered it down" by mixing it with rice. That helped and she nibbled on it. Our version is pretty healthy; you can add more cream to make it richer, if you'd like.
Homemade Paneer (cheese) [recipe]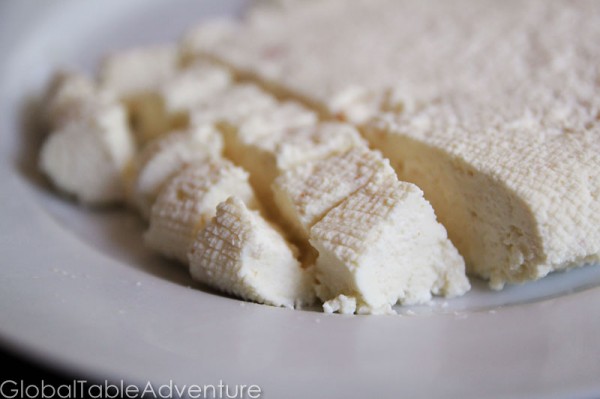 What I liked most about this dish:
I could have eaten this entire block of cheese, if my pants had been more elastic. My brother was eating this one off the plate. So was I. It's already on the "must make" list again. Considering it's so easy, it'll probably be sooner than later.
What I liked least about this dish:
I didn't squeeze the curds out as well as I could have, so it took quite a bit longer to drain out than I expected. Still, the flavor was good and – between the saag paneer and nibbling – it was gone in less than half an hour.
Masala Chai (Spiced Tea) [recipe]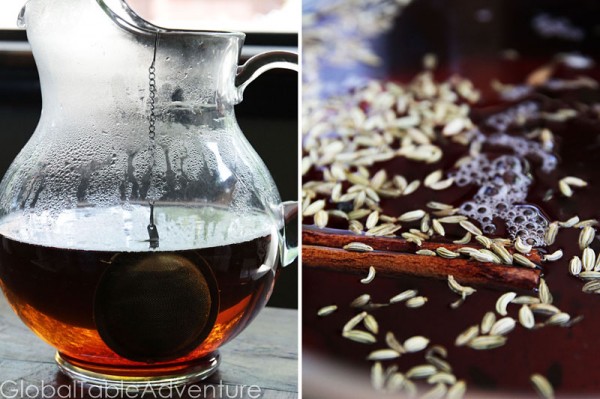 What I liked most about this dish:
Everything. I can't believe how easy it is to make Chai at home. It's one of my top favorites and I'm looking forward to making this recipe all the time. It was a huge hit at Ava's birthday party with adults and kids (our version was decaf). My brother was all about it -drinking his weight in the stuff by the end of the weekend.
What I liked least about this dish:
Nothing. My brother liked it best without sugar and milk, whereas I liked both. It's totally customizable and fun to make.
Kulfi Pops (Indian frozen treat) [recipe]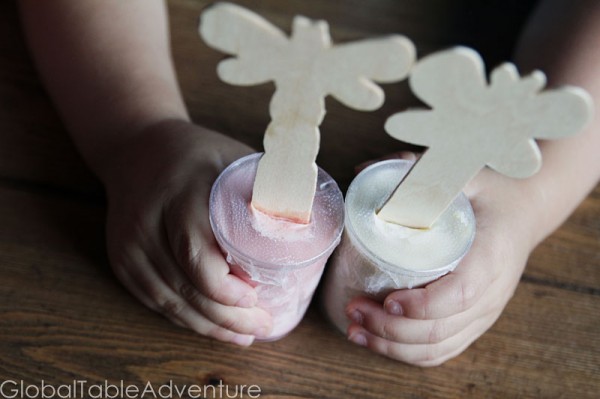 What I liked most about this dish:
It was interesting to try this new combination and fun to serve it up to the kiddos.
What I liked least about this dish:
The flavor was good, but the texture – grainy and very sweet – was not something I was used to. The kids didn't seem to mind, Ava's friend Sanya even ate two!
Ava's Corner