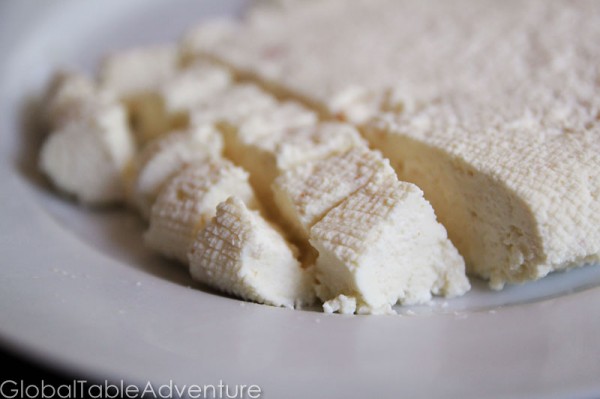 Makes 1 block of cheese
Cheese lovers, come closer. I have a secret to tell you.
I never thought I'd be able to do this. I thought it would be hard. I thought I'd just waste a bunch of milk.
I didn't.
The truth is, the only thing standing between you and great cheese is a half gallon of milk, salt, and a little lemon juice.
That's pretty ridiculous.
And empowering.
Trust me. If you've never made homemade cheese before, you'll delight in the simplicity of Indian Paneer. And it just might make you feel better if you're having a rough day.
Ingredients:
2 quarts (8 cups)  whole milk
1 1/2 tsp salt
4 Tbsp strained lemon juice
Cheesecloth
Method:
Every once in a while life gets frustrating. Everything just… drags. Like you have too much on your shoulders. Maybe you feel a little bit lonely. Maybe you're bored. Or maybe you're just hungry.
It's hard to know for sure, sometimes.
On days like this it's nice to take a stroll in the desert – to clear your mind of all the junk. If you're not hungry when you start out, you certainly will be when you're done.
Hello, Indian desert! You're beautiful.
Take a deep breath and go. Just go. Walk and walk, until your legs tire and your mind tires. Until the slopes and sands have done their work.
Then stop in a nearby village.
Be sure to say hello to the cattle, while you're there.
"Hello!"
After a few "moos" you'll feel better. Relaxed, even.
Which means you're ready for the next step: to make some cheese. It'll help you clear you mind. It'll help you strain out any remaining junk. It'll help you smile, especially after that first bite.
First step: Add milk and salt to a medium saucepan. Bring to a boil over medium heat. Reduce heat to low and add lemon juice. Cook for 1-2 minutes until fully curdled, stirring as needed.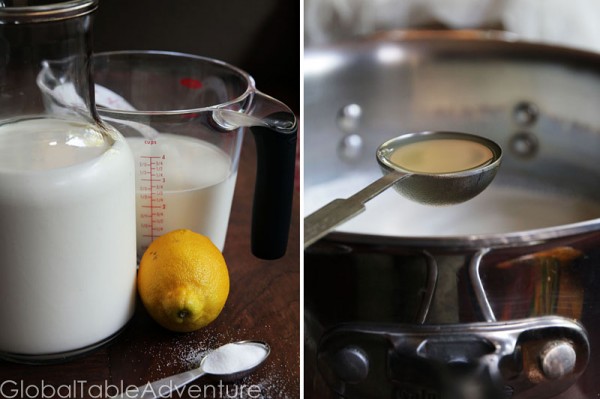 Step 2: Pour the curdled milk into a cheesecloth lined colander, placed over a large bowl.  The cheesecloth should be triple layered so the little curdles don't fall through. Strain for 30 minutes.
When done, squeeze the extra liquid out. It's therapeutic. Really, really therapeutic.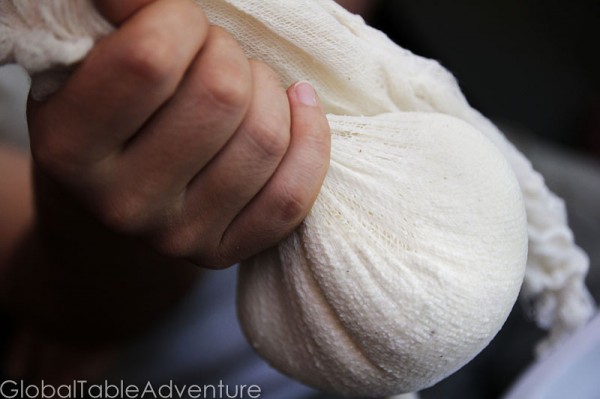 Step 3: Leave the curds in the cheesecloth and press between two plates, weighing it down with a heavy pot filled with really heavy stuff. I rather like to use a watermelon. The absurdity of it totally cheers me up.
Press until desired consistency is reached, pouring off any accumulated liquid every thirty minutes. I pressed mine about 1.5 hours, but you might need to do more or less depending how much you squeezed off in the last step.
As the cheese dries out, feel all the frustration strain out of your brain.
You are in control. You can sift out the unwanted "water weight" in your life and end up with the most beautiful, luscious life you've ever imagined.
As for the cheese? You are in control of that, too.
Want it creamy? Sliceable? Crumbly? Depending how long you let it press out determines all that. Play around with it – less time means creamier, more time means drier. You can't go wrong. No matter what you do, with very little effort you'll be in cheesy, cheese-tastic bliss in no time.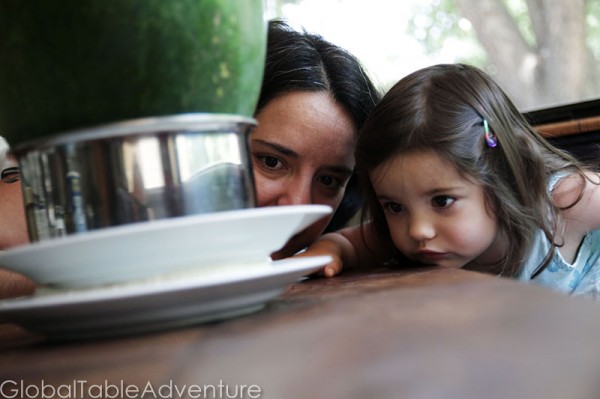 When the cheese is all done, unwrap…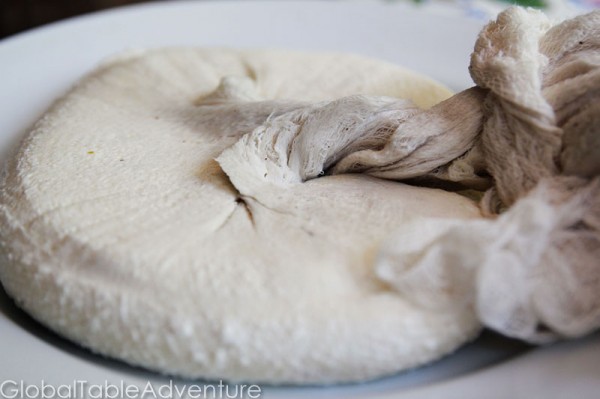 And slice up! Mine was still rather soft and I loved it.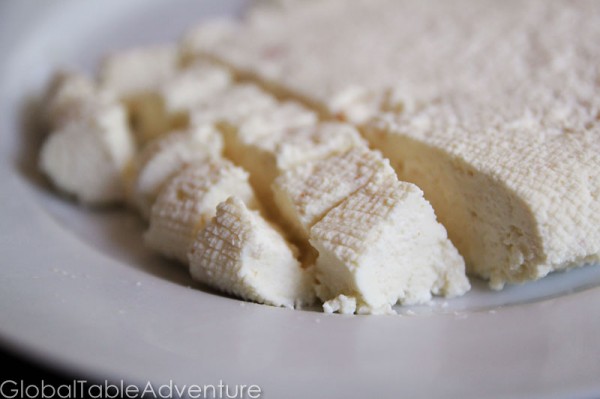 I couldn't stop picking at it.
Now that all that junk was out of my brain I could really enjoy myself.
I wish the same for you.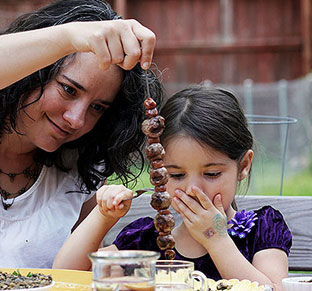 Hungry for more?
Be notified when National Geographic releases my memoir.
Simply fill in your details below.