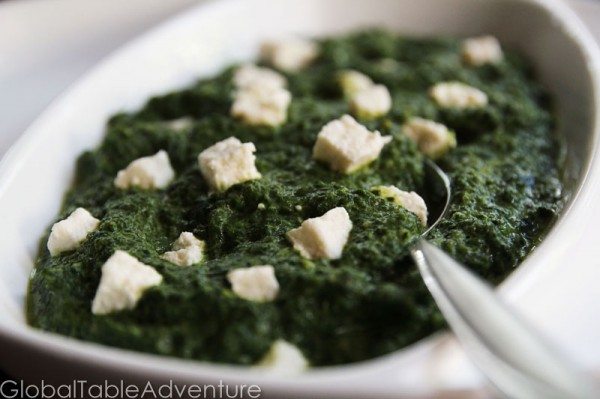 Serves 4
It's creamy. It's earthy. It's one of my favorite dishes from India. Ladle over saag panner over basmati rice and it's also a surefire way to get a picky man to eat his spinach.
Ingredients:
vegetable oil
1 tsp fresh grated ginger
1 tsp fresh grated turmeric
2-3 tsp homemade garam masala
1 onion, chopped
3 cloves garlic
Serrano chili, sliced thinly (to taste)
1 lb frozen spinach, thawed, juices retained
homemade paneer, to taste
salt
pepper
finishing touch
2 Tbsp butter
1/4 cup half and half (or more to taste)
Method:
There's only one way to get a picky man to love spinach.
Load it up with good flavor. Blend it so it's no longer slimy. And add some delicious cheese to distract him from all the green.
First step: gather the ingredients. Whole Foods had fresh turmeric this week (see bottom right), so I did my happy dance.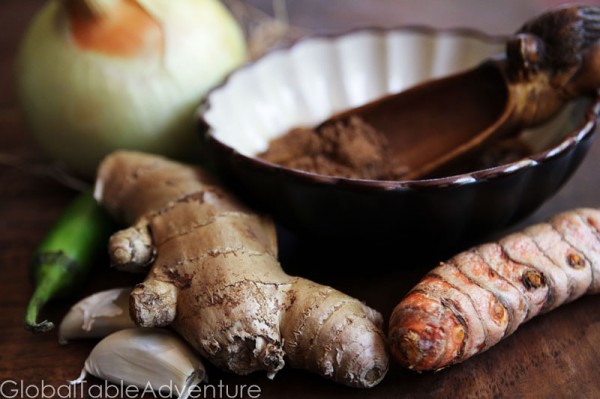 Next, toast the ginger, turmeric, and garam masala in vegetable oil over medium heat until fragrant. Add the onion, garlic, and Serrano chili. Cook until softened, then toss on the spinach. Tell your Mr. Picky to look away if it'll help. Me? I could dive right in.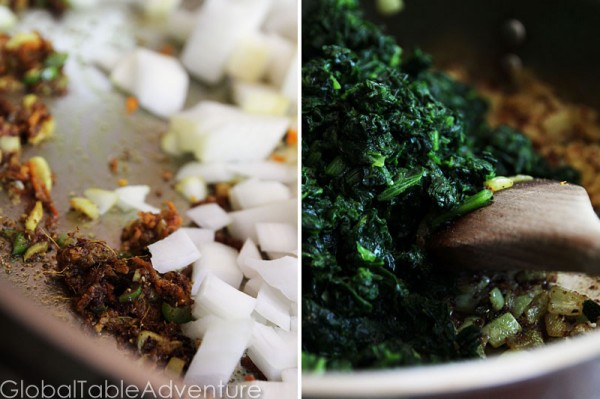 Cook for a few minutes until hot, the onions are completely soft, and the flavors combine. Season with salt and pepper. Pour on half and half and butter. Delicious.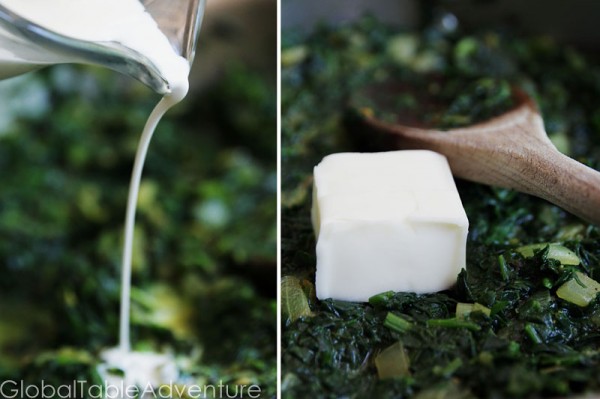 Add to a blender and pulse until fairly fine consistency is reached. You may thin with more half and half if necessary.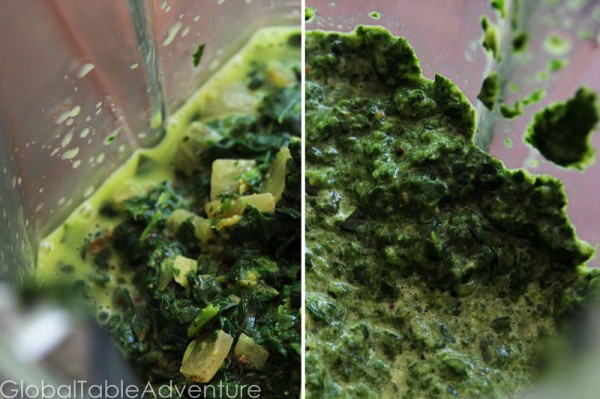 Add
paneer
(cheese) and eat hot, with basmati rice.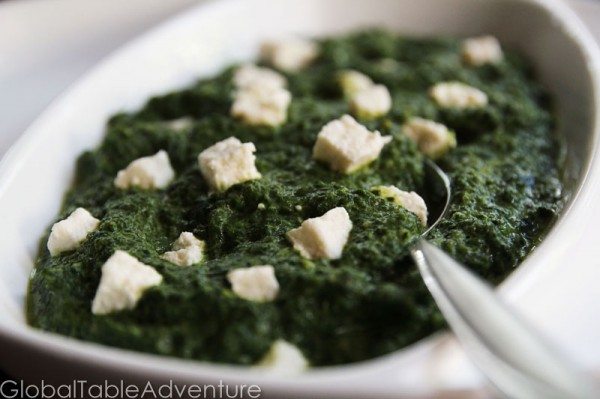 And tell that Mr Picky he better love it, or else.
Just kidding.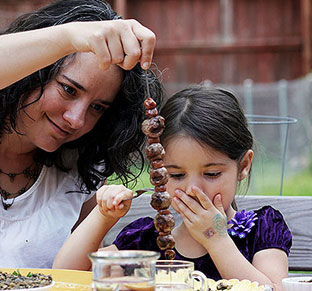 Hungry for more?
Be notified when National Geographic releases my memoir.
Simply fill in your details below.