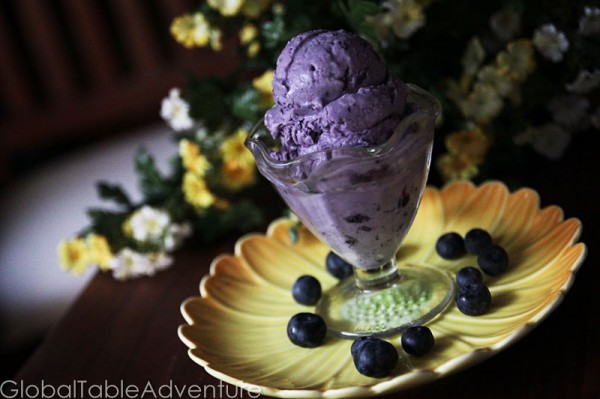 Makes 2 quarts
There's an old Icelandic saying: "Even though you are small, you can still be clever."
Teeny weenie blueberries, fresh from the bush may be small, but they make the most adorable and extraordinary purple ice cream. And, as you drown in bite after bite of cold, sweet, glorious goodness, you also consume a quarter ton of antioxidants. Clever, indeed. So, churn up a batch. Stick around to watch as it freezes in the belly of your ice cream maker – you'll be all smiles as the violet blue blends with the rich cream and sweetened by a light touch of sugar and cardamom.
Make ice cream. Let joy overwhelm you – become a child, yet again.
I'm honored that this recipe was featured in Penzy's Spices' 2012 early summer catalog.
Ingredients:
2 cups blueberries
1 Tbsp water
1/2 tsp fresh, crushed cardamom (the seeds of about 15-20 pods)
2/3 cup sugar
2 cups heavy cream
1 cup milk
Method:
Ah, blueberries. There's no quicker way to revive the inner child. Especially when the winter has drug on, and on, and on – our friends in Iceland will tell you that.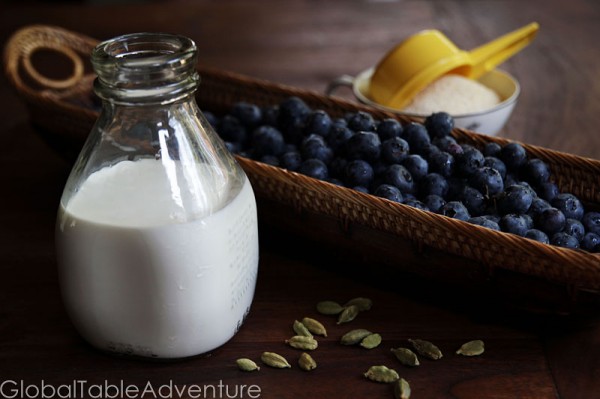 Here's what you do to start giggling like a six year-old again:
1. Fly to Iceland
2. Pick blueberries
3. Make ice cream.
Your nearest farm will also do. You'll not only leave with blueberries, but a lifetime of happy memories.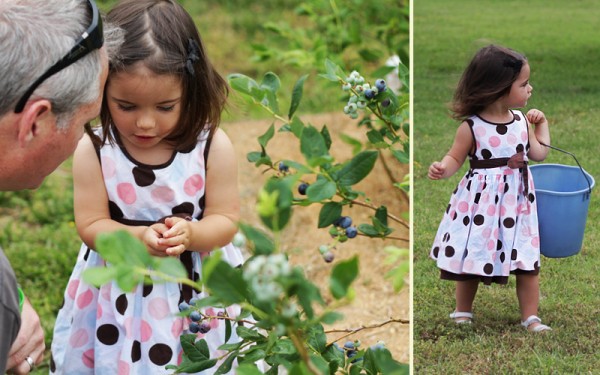 Ava loves blueberries, so she adored our little outing to High Fence Farm this month. She was especially keen on carrying the bucket.
Try not to eat them all in the car ride home. Once you get those blueberries home – what few you do get home will make delightful ice cream. It's totally worth the wait.
Here's what you do:
Stir and simmer together blueberries, water, sugar, and cardamom until blueberries soften and the sugar dissolves- about 5-10 minutes. Chill completely – in an ice bath or overnight.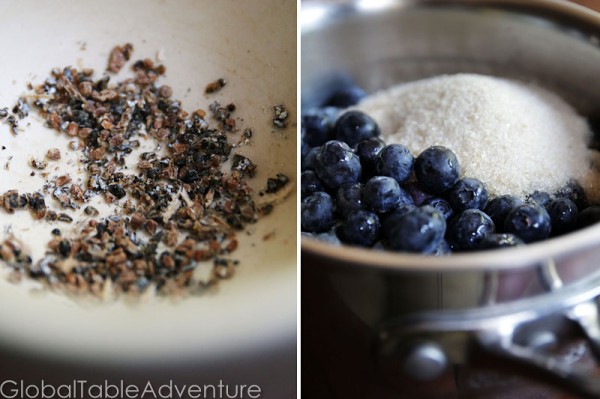 Meanwhile, dream a little daydream:
Decide where you'd rather eat the ice cream when it's all done. A) While watching a fisherman's stone-lifting competition, or B) while floating over the Dettifoss waterfall.
I'm totally going for the waterfall. I like floating. Floating with ice cream sounds even better.
When the blueberries are sufficiently chilled, give them a buzz-whir with an immersion blender (or regular blender). You can keep a small scoop unblended for texture, if you'd like. Just keep in mind they do get very hard.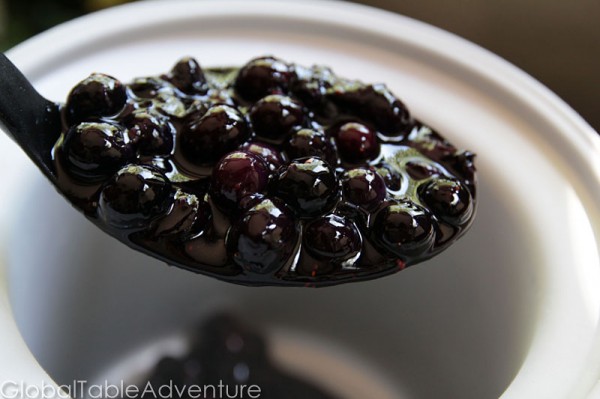 Add to ice cream maker with cream and milk. Churn according to package instructions.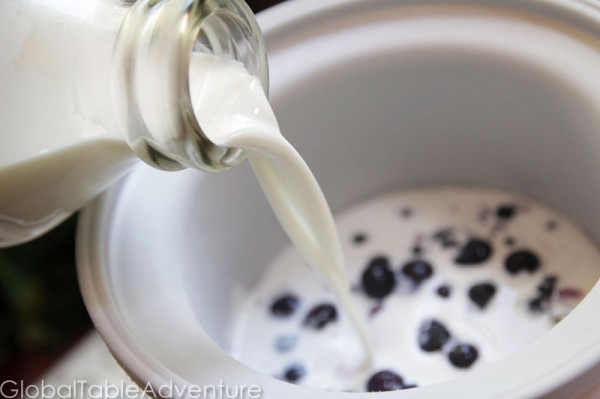 Even Iceland's landscape looks like churning, swirling ice cream. How weirdly wonderful.
Except, of course, that blueberry ice cream is distinctly more purple than the ice in Iceland.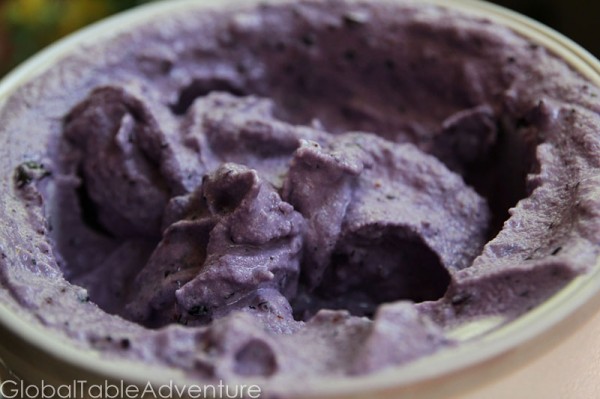 Eat it right up! Straight from the machine is best – when it's like soft serve.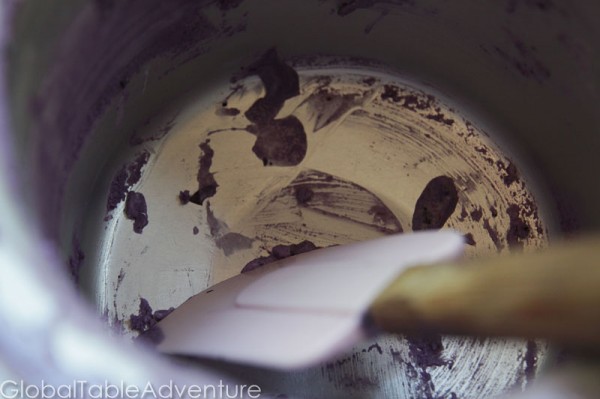 You could also put in a container and freeze a few hours longer, until scoopable.
Totally amazingly scoopable.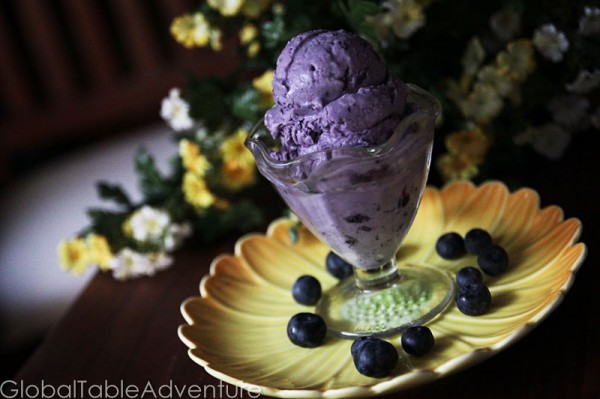 With each bite, feel yourself transform into a carefree child.
Full of light, and laughter, and love.
And giggles. Lots of those, too.
Enjoy!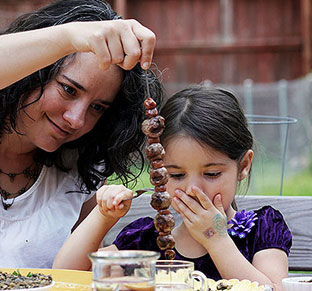 Hungry for more?
Be notified when National Geographic releases my memoir.
Simply fill in your details below.