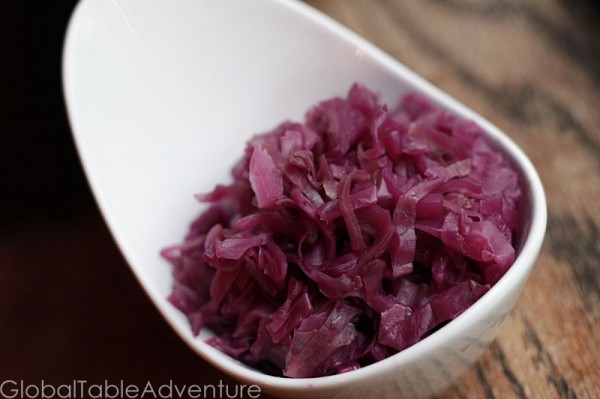 Serves 6
There's one thing I know for sure. This recipe is served all over Germany and other eastern European countries. You almost don't have to look at a menu before ordering it (unless, of course, you're eating at a Chinese restaurant in Germany). Red cabbage is super simple to make -the hardest part is cutting the cabbage. And that's not very hard. Unless you don't have a knife.
Ingredients:
1 head red cabbage, cored and sliced thinly (about 3 lbs)
1 small onion, thinly sliced
1 cup water
1/2 cup vinegar
1/4 cup sugar
1 bay leaf
Salt
pepper
Method:
Today is the day you get to take out your anxiety on a small purple cabbage. It's loads of fun.
First, core and slice it.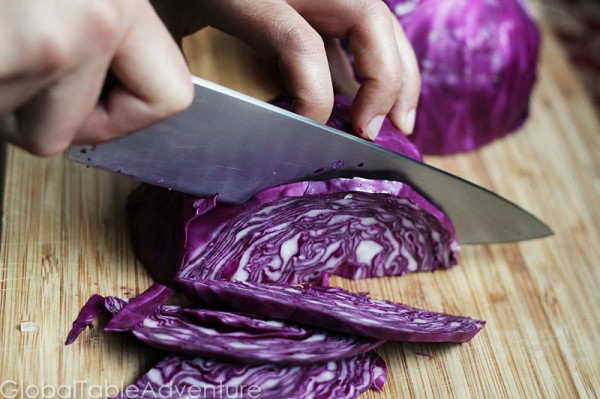 Next, add it to a large pot with sliced onions, sugar, vinegar, and a bay leaf.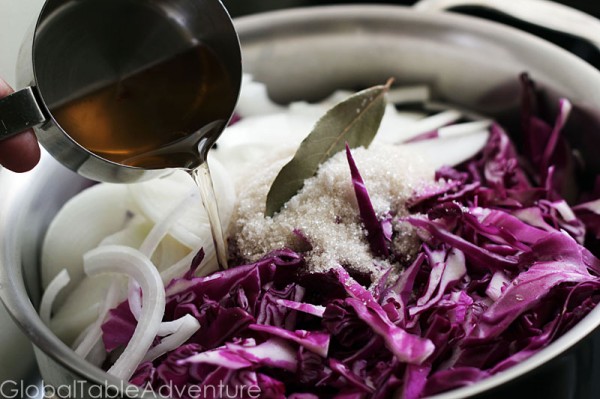 A little water, salt and pepper balance things out.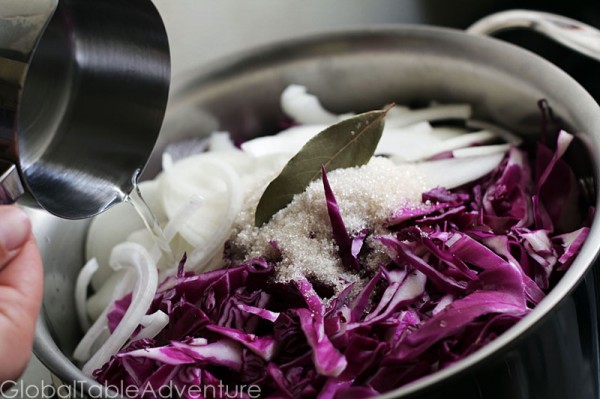 Simmer for 1 1/2 hours or until the cabbage is as tender as you'd like, tossing occasionally. I found tongs the best way to "stir" the cabbage.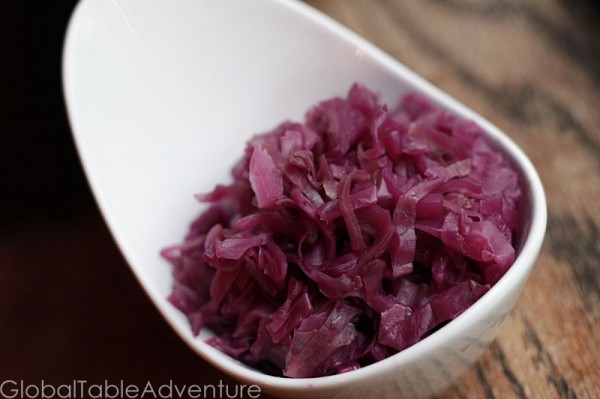 Now, I have to warn you. That's what friends do.
I ate half of this recipe for lunch one day. My bladder will never be the same.
Let's just say … there's a lot of liquid in cabbage.
Sorry for sharing that, but I thought you should know.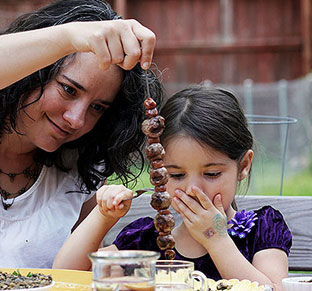 Hungry for more?
Be notified when National Geographic releases my memoir.
Simply fill in your details below.