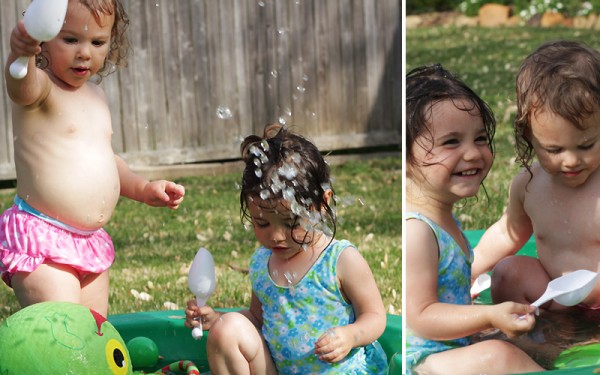 THE SCENE
I scrunched up my face, trying to remember.
We were standing at the farmer's market on opening day, people milling about us like ants, everyone grabbing at the last of the produce before the farmers packed their bags.
Alexandra tucked 2 giant bunches of shiny green onions behind her stroller – only $3.00 at closing time. I'd paid $2.00 for 1 bunch an hour earlier.
"Oh, yes – I can't believe I forgot!" I said to Alexandra, "The dessert is going to be hot mangoes in custard."
I shook my head, glanced up at the sun, and shifted my feet. My face was already sunburned.  How could it be 93 degrees at 11 am in April?
Where was spring? Did it totally skip over Oklahoma?
And why on earth was I making a hot dessert in these conditions?
Alexandra laughed.
"You're making the most awful face."
"I'm trying to remember why I decided on a recipe that involves turning on my stove. The air conditioner will never keep up."
Later, when our girls tired from splashing in the green turtle sandbox-turned-pool, we sampled the lukewarm treat. In just a few minutes everyone's parfait glasses were scraped clean.
Alexandra spoke up: "There was definitely no need to make that awful face!"
"It was good, wasn't it?" I said, turning the fan up to high.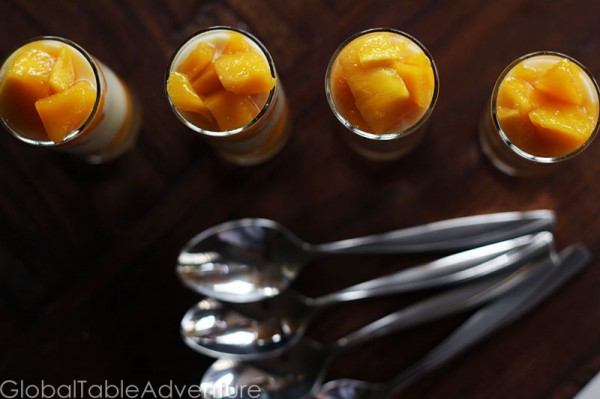 THE FOOD
West African Spinach with Groundnuts (Peanut Butter) [Recipe]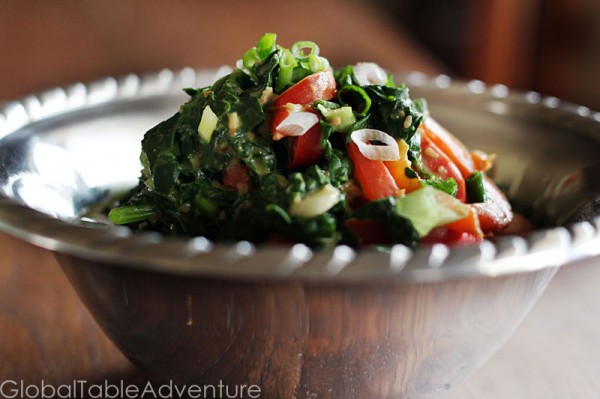 What I liked most about this dish:
This was a great surprise. The peanut butter really goes wonderfully with the dark, biter greens. Be sure to use real spinach, not the tender baby leaves. It's a great time of year for it. Mr Picky says it was better than "plain old wet sloppy spinach." Those are technical terms, I think. Little known fact: Mr Picky never ate fresh spinach until he met me – just canned. Bleck. No wonder he's picky.
What I liked least about this dish:
Not much except I couldn't get Ava to try it.
Lover's Iced Ginger lemon Tea [Recipe]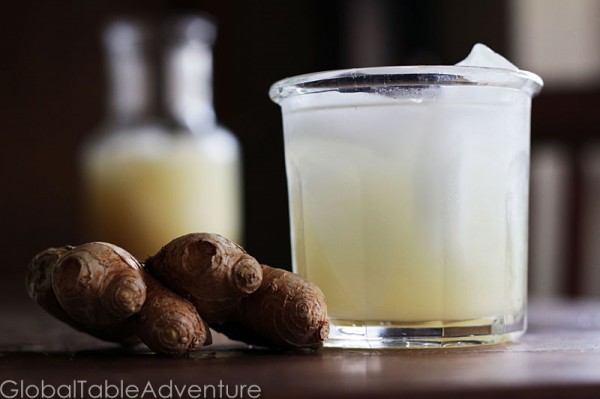 What I liked most about this dish:
Spicy, good for the belly, and full of lemon goodness. Plus, watching Ava try this with her friend Sanya was so sweet. Adding hot water makes for a wonderful tea, especially when feeling under the weather.
What I liked least about this dish:
The drink is really strong, so be sure to dilute as needed. Next time, for fun, I might double the lemon juice to make a bit more of a lemonade out of the drink.
Mango & Ginger Cream Parfaits [Recipe]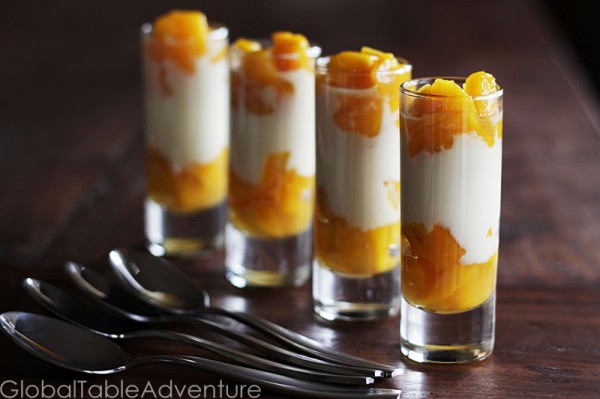 What I liked most about this dish:
While this is a simple dish to make, it becomes stunning in little parfait glasses. A great use for slightly tart mangoes. I could see this with nearly any fruit you'd cook – apples, peaches, plums, or mixed berries.
What I liked least about this dish:
I can't decide if I would like it better warm or cool.
Ava's Corner