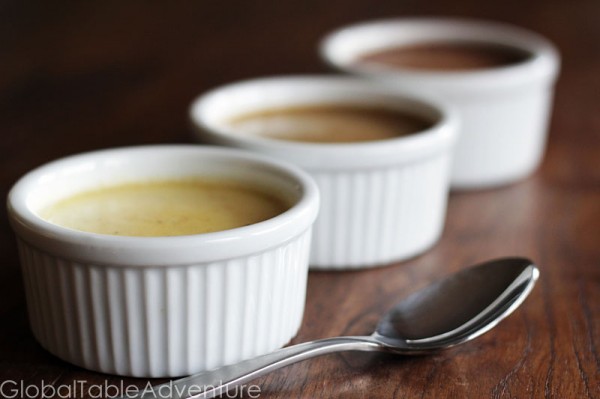 Makes 8 individual desserts
Some days are so good – so deliriously happy, happy, happy – that I cannot limit myself to just one dessert to celebrate, even if it is a fabulously good French one…
Today is such a day because, when I told Ava "I love you," she smiled big and lovingly, and gave me…. two… thumbs… up.
She only just learned how to give a thumbs up yesterday, so I'm feeling pretty special right about now.
In honor of her cuteness, we're going with a sampler style celebration – 3 different flavors – perfect for parties, potlucks, or elegant dinners. The key to a good pot de creme isn't a thick, creamy interior. In fact, despite the name, the dessert doesn't even have to contain cream. It can be as delicate as a custard, which this is most definitely. Our version is an adaptation from Le Cordon Bleu at Home.
Ingredients:
3 cups milk
1/4 cup heavy cream
3/4 cup sugar
1 vanilla bean, scraped
3 eggs
3 egg yolks
1 tsp vanilla extract
1 tsp instant espresso
1/8 cup unsweetened cocoa powder
Method:
Listen to a French love song and dance a few steps while making this dessert.
Pour milk and cream into a small saucepan.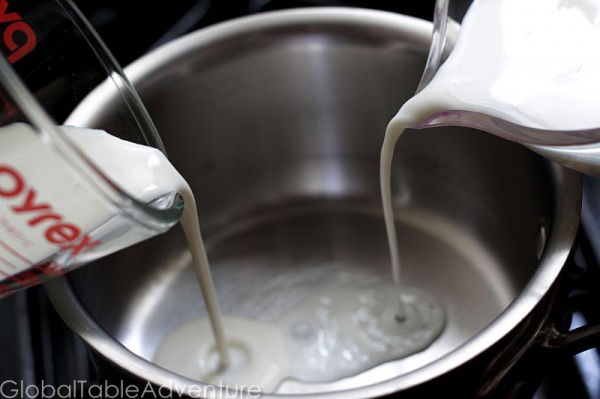 Scrape in the seeds of one vanilla bean.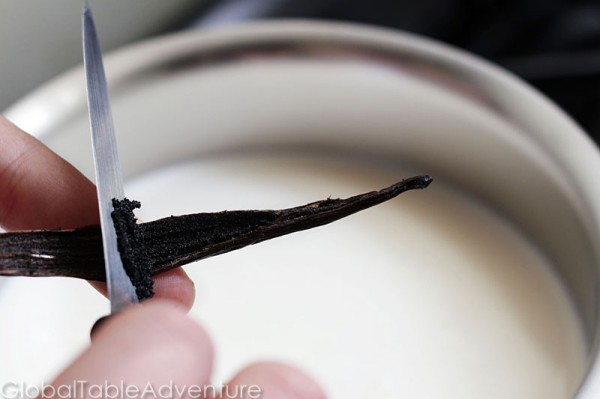 Add heaps of sugary sweetness and bring to a boil. When it reaches the boil, remove from heat.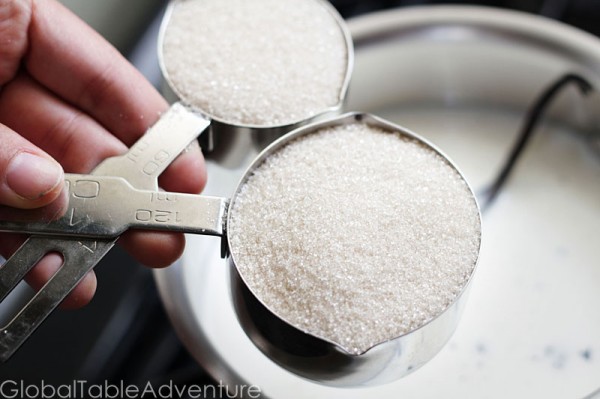 Next, prepare the flavorings. Chocolate, vanilla, and espresso.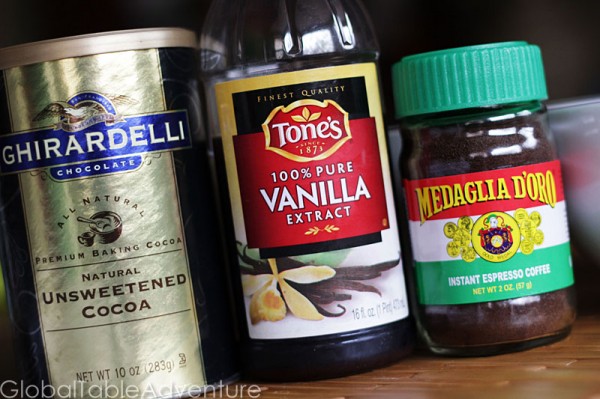 Place them in 3 heat-safe bowls.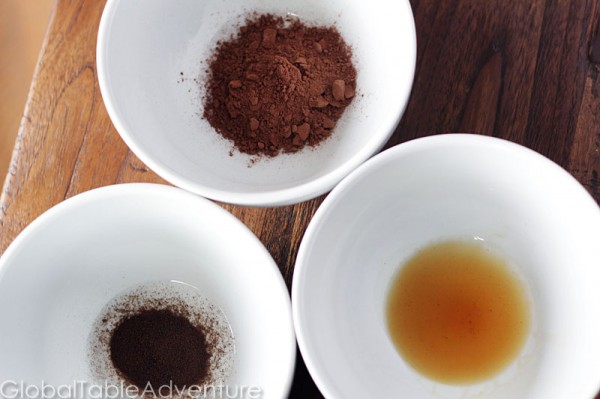 Preheat the oven to 375F.
In a large bowl, whisk the eggs and yolks together.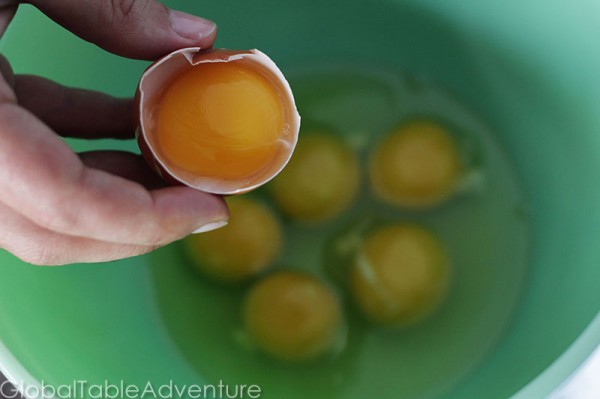 Ladle in a little of the hot milk mixture to bring the egg temperature up. Whisk thoroughly. This will keep them from scrambling.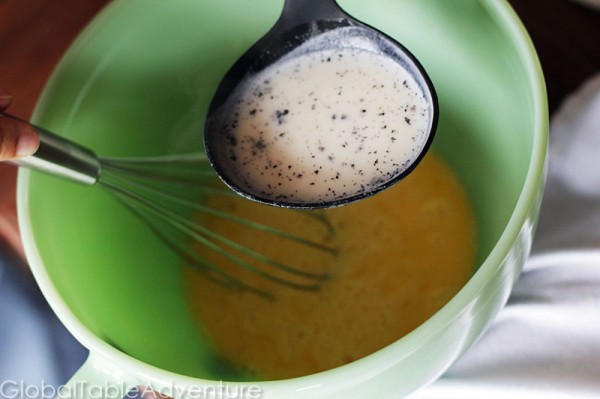 Now you can whisk in the rest of the milk mixture.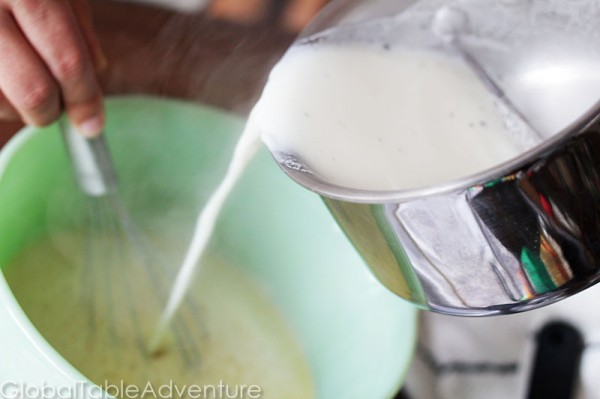 Divide it between the three flavors. You may need to strain the chocolate and espresso ones again, if you have trouble working the lumps in. It helps to treat the cocoa like cornstarch and make a slurry.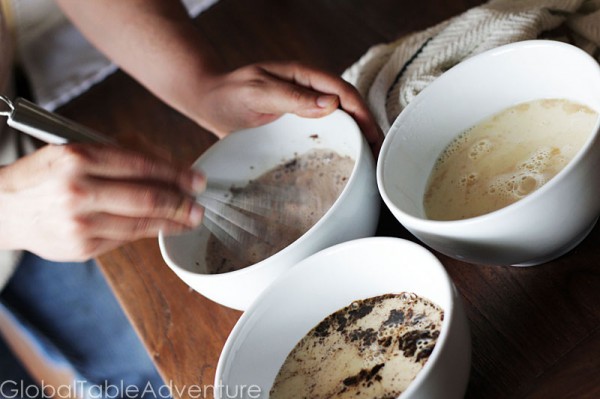 Place 8 ramekins in a paper towel lined casserole dish. Fill with egg mixtures.
First chocolate…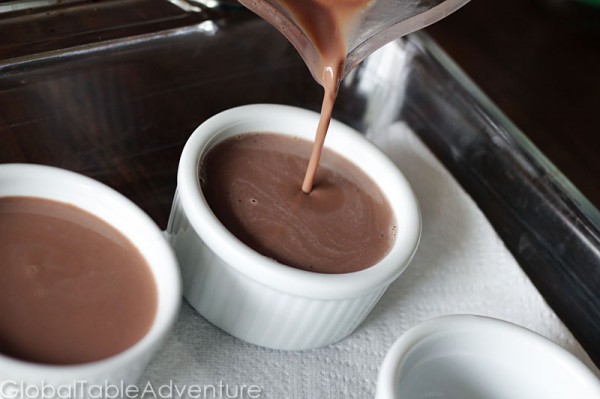 Then vanilla…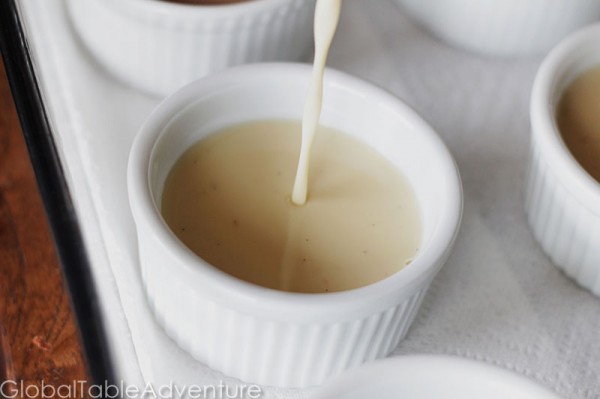 And, finally, espresso.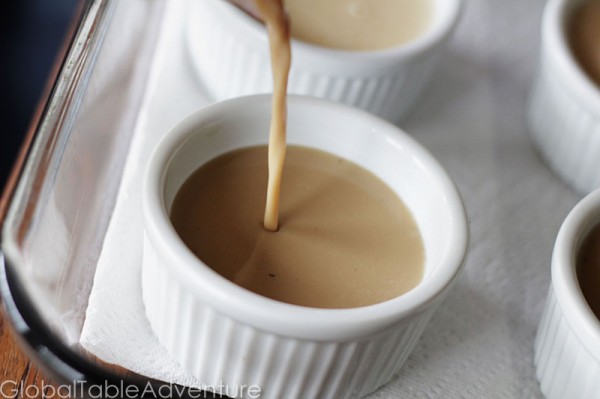 Use a spoon to scoop off any bubbles. Otherwise they'll still be there when you bake the custards.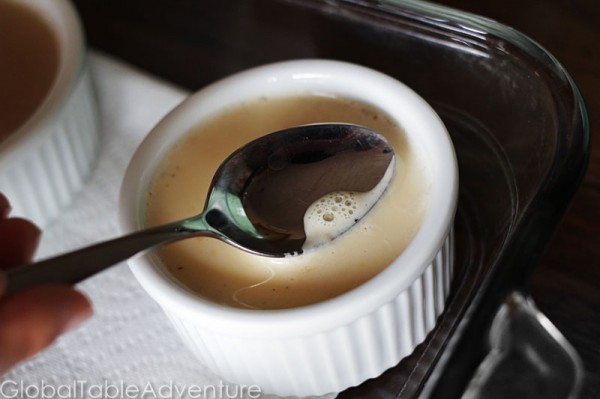 Pour hot water in the casserole, about half way up the sides of the custards. This will keep them from overcooking.
Bake at 375F for about 25 minutes.
Remove them when the outer edges are set, but the inside is still really jiggly. The custards will set up in the fridge, once completely chilled (this will take a few hours).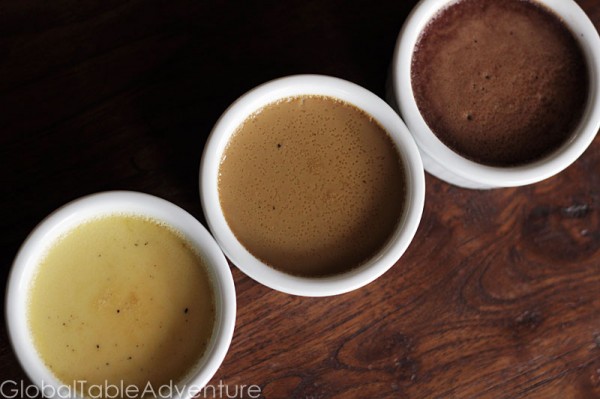 It's a leap of faith, but…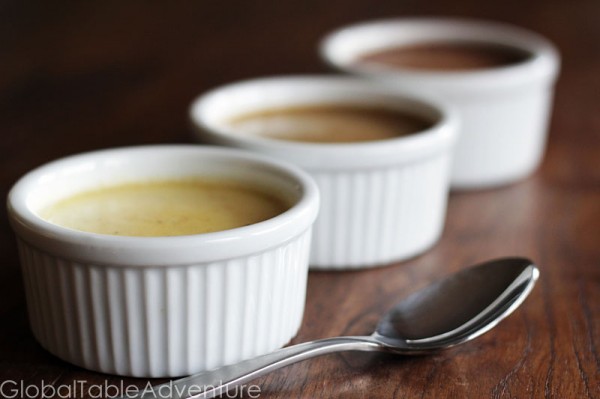 It's true!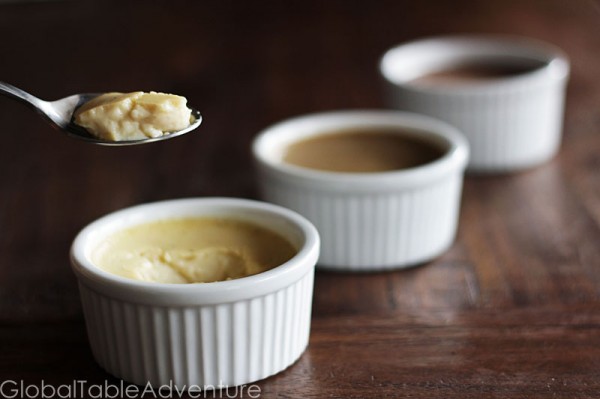 Just try to keep these from kids…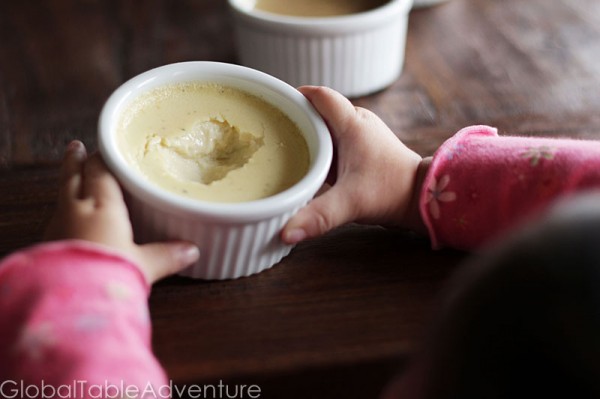 I dare you…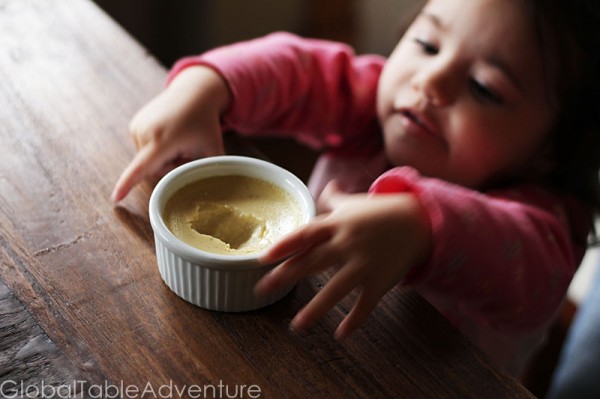 Just look at that face…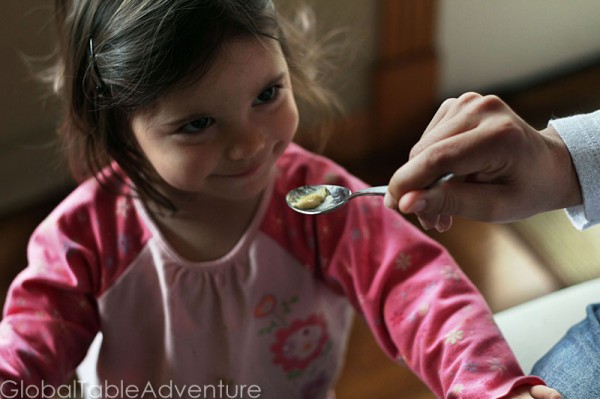 I've created the sweetest monster in the whole wide world!
Two thumbs up to love and French pots de Crème.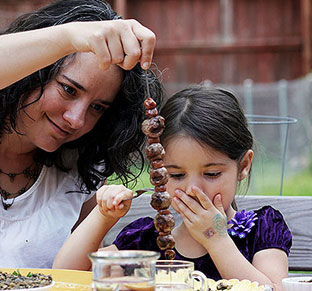 Hungry for more?
Be notified when National Geographic releases my memoir.
Simply fill in your details below.