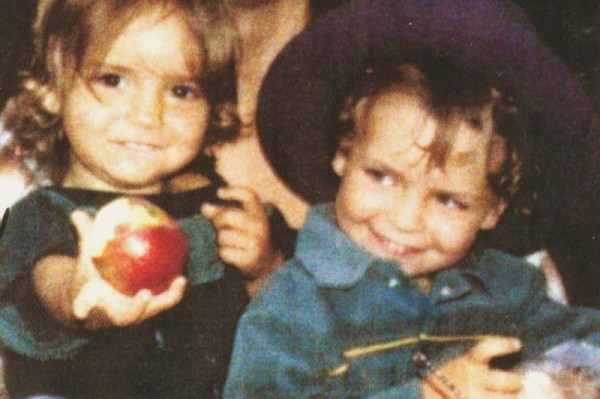 I moved to Paris when I was 13, just weeks after my brother died. He was a year and a half older than me. His death was sudden and I was a mess. Paris was not so much a new chapter, as an entirely new book in my life. I wasn't yet ready for hope, but the distraction of a foreign country proved perfect.
When I stepped off the plane I was tired.  The air was thick and heavy and the cold stone of the surrounding buildings was grey, grey, grey. My French-speaking aunt greeted me with what else, but a cow's tongue fresh from the meat market. She sliced it thinly and offered me a piece.
"You must be hungry," she said with a smile.
I was taught to be polite and, so, politely, I declined. I blamed jet lag and fatigue but embarrassment took over. I went to bed and slept for 15 hours.
Not even two weeks later, at a glamorous wedding, I faced my second food Adventure – the rarest piece of filet mignon any child from west of the Atlantic has ever consumed. Not willing to repeat my first refusal, I dutifully ate the filet with sliced baguette. Politeness got me started, but enjoyment kept me going. The meat was soft. Tender. Buttery. Which reminded me, my bread needed butter. Upon asking the waiter, he informed me that "French bread is so good, we don't need butter." He was right.
He also refused to get me ketchup for my French fries which, to this day, I still disagree with.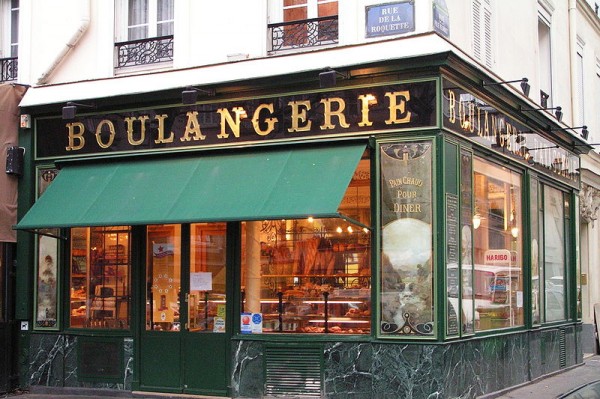 The supermarket confused me. The cheeses were so stinky, I avoided the entire department for the first year. Over towards the meats, cases spilled over with gelatin bound vegetable and meat terrines, whose graphic designs looked straight out of the 1970's. The produce was lovely but I cared nothing for that at 13 years old. Most of my time was spent over by the baked goods, sniffing at the croissants, fresh baked breads, and sweets.
Instead of hot dogs, street vendors sold crêpes au chocolat and, in the winter, hot roasted chestnuts. Thank goodness for those glorious treats. I regularly burnt my mouth eating them, rather than waiting to let them cool down.
As the years went by, I became more and more Parisian. I cut my hair short, tossed French slang around and hung out with my French friends, eating our snacks and pointing at the tourists.  Some days we split an entire baguette. Not bad for an afternoon snack.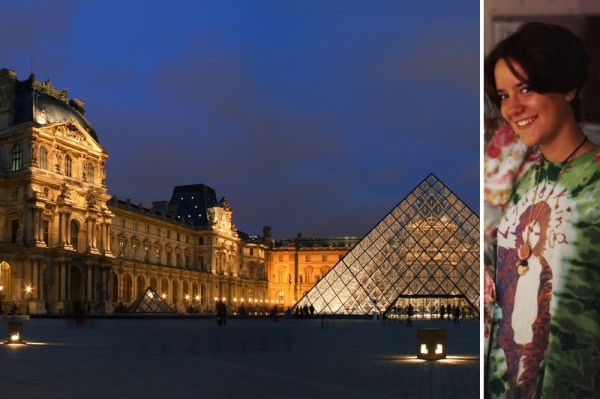 Portions were small – just enough for everyone to almost fill their plate once. A bowl of French onion soup could make a meal. As could a piping hot plate of ratatouille – a healthy blend of eggplant, zucchini, peppers, onions, tomatoes, and garlic.
Perhaps the most fun were the school lunches. I remember filling my tray up with steak haché and frites (rather like a hamburger patty with french fries – but much tastier). Dessert could be a half a grapefruit with sugar on top, or a little cup of fromage blanc (a white cheese product, similar to yogurt, but sweeter) with a drop of blood-red raspberry jam drizzled over the top. Pots de crème, or custards, were everywhere. Crème brûlée and flan were equally divine.
Veggies could include asparagus, leeks, potatoes au gratin (with melted toasted cheese), and mushrooms.
The three and a half years I spent in Paris were my Pheonix. With my brother gone, I was an imploding, fiery mess of rebellion. But… and this is the important part… I had to experience this internal fire to begin on the path of renewal. Paris made room for that.