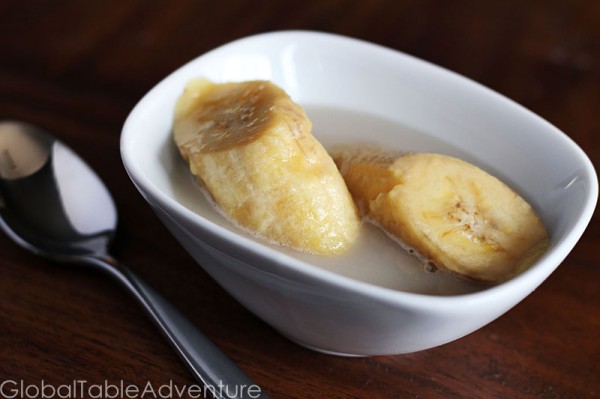 Serves 4
People all over Polynesia eat this rich, sweet dessert. It's uber simple to throw together – just take care to not overcook the bananas, lest they become mushy. Mushy is a big time banana fail. I never met anyone who loved mushy bananas. Do you?
TIP: This amount of coconut milk can easily cook more bananas – perhaps up to 8 small red bananas. I only needed 4 for our small family though.
Ingredients:
4 small red bananas
or
2 regular bananas
1/4 tsp salt (or just a pinch)
1/3 cup sugar
1 (13.5 oz) can of coconut milk
Method:
Are you a coconut fanatic? Good. Get ready!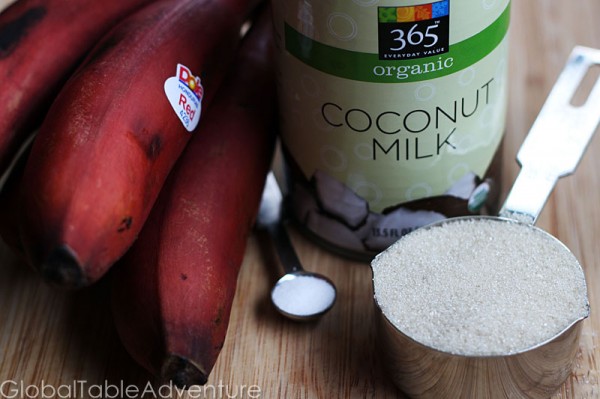 In a saucepan big enough for your bananas, add coconut milk, sugar,…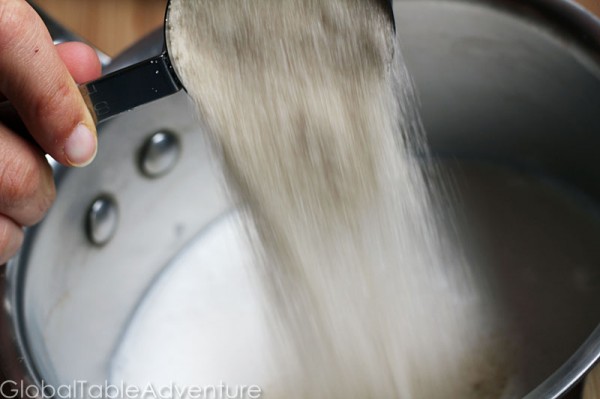 … and a little salt.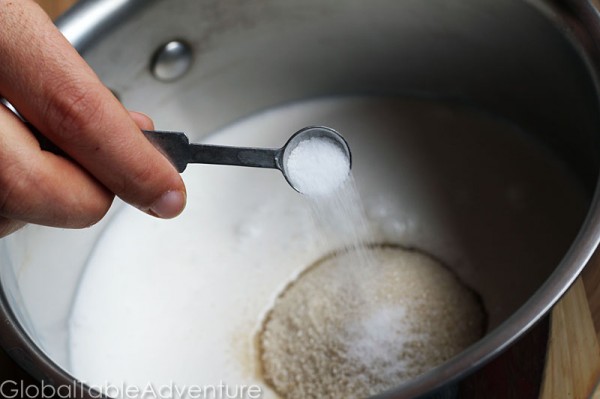 Bring this lovely mixture to a simmer and stir to dissolve sugar.
Add the bananas (you can use whole bananas or slice them in bite-sized pieces). Simmer gently for 2-4 minutes (do not overcook or the bananas will become mushy). You really just want to warm them through.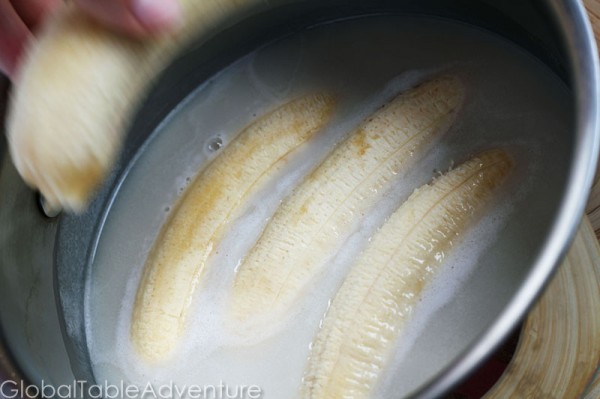 I liked mine sliced in half on the bias. Serve a small bowl with a little coconut mixture.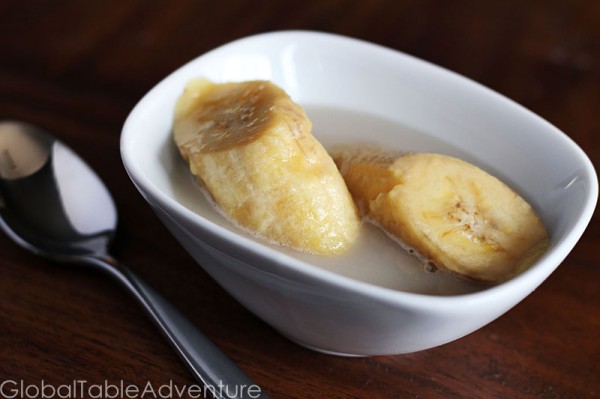 Shredded or shaved coconut would be beautiful on top of this dish, if that sort of thing floats your Fijian boat.
Enjoy warm immediately. Before the bananas brown or get cold! Next to mushy bananas, brown and cold bananas are the worst.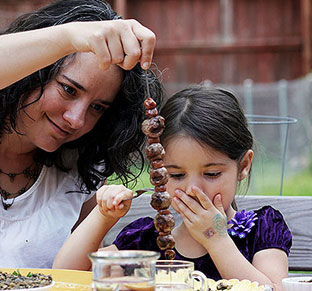 Hungry for more?
Be notified when National Geographic releases my memoir.
Simply fill in your details below.