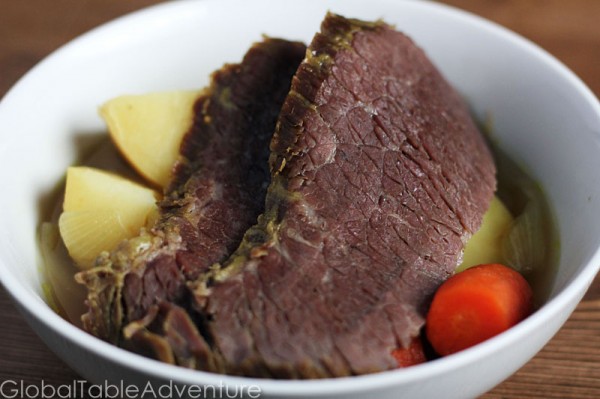 Serves 6-8
I'll be honest – I've spent the better part of my life avoiding corned beef. It seemed messy, unwieldy, and way too, well,… meaty. Global Table has a way of taking me out of my comfort zone, though. Turns out this one pot dish is super easy and wickedly tasty. Today we're making a Fijian version. Their special twist is a hearty helping of curry powder. If you'd like to make it even more Fijian, try swapping the potatoes with taro root and/or chunks of yucca. Also, Fijians would typically make this dish with canned corned beef – but I wanted to go the extra mile for Saint Patrick's Day! Thanks Fiji.
Ingredients:
4 lb piece of corned beef
1-2 Tbsp Homemade Curry Powder
water, to cover
2 onions, cut in large chunks
2 large carrots, cut into 1.5 inch pieces
6 medium potatoes (yukon gold), quartered
Method:
Get a pot large enough to hold your meat (and, eventually, all your veggies). If I had a big cast iron pot, that's what I would use.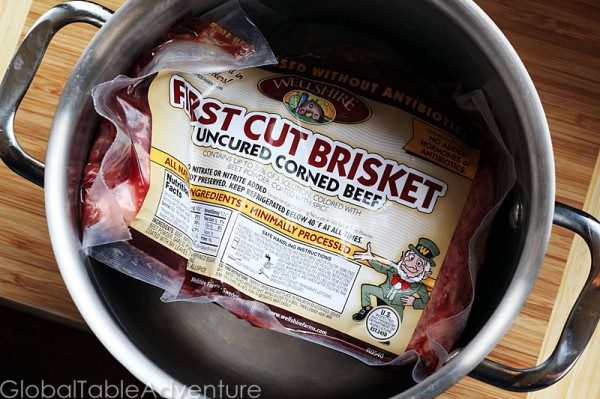 Next, unwrap and rinse off the brisket (this helps cut back on the salt content of the final dish). Place the meat in pot with the curry powder. I used 1 tablespoon and loved it, but 2 tablespoons would be nice if you like a heavy curry flavor.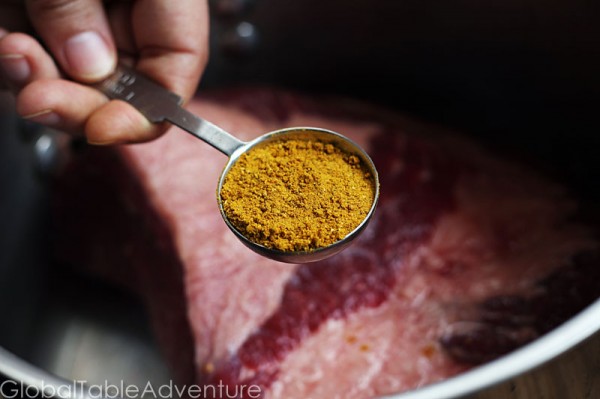 Splash on the water – enough to cover the brisket.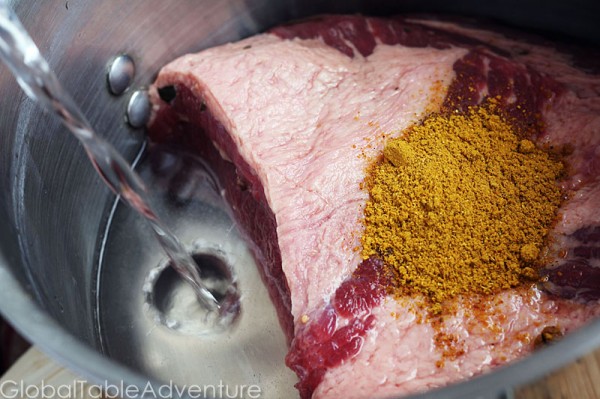 Cover and simmer the corned beef for 1 hour per pound. Skim off the yuck (a.k.a. fat) that's floated to the top.
For a 4 lb brisket that would be 4 hours.
After about 3 hours and 15 minutes, add the chopped veggies and more water, if necessary. I also flipped the meat over. Check the seasonings.
NOTE: If you're water seems excessively salty (thanks to the corned beef), you may want to replace some of the salty water with fresh water. If you do, add a little more curry powder, to taste.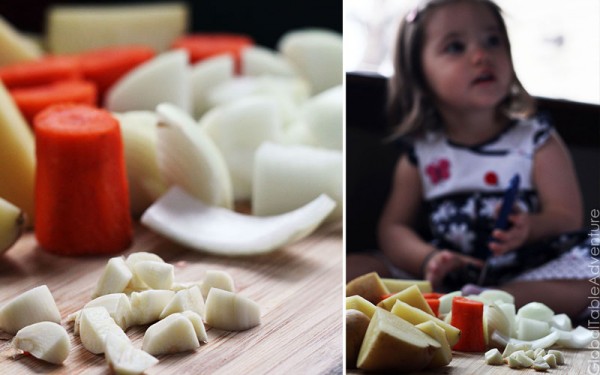 Return to a simmer. After the four hours are up and the veggies are tender, remove the corned beef. Trim off any big fatty pieces and slice thinly across the grain.
Look – the outside is a little yellow from the curry! Neato.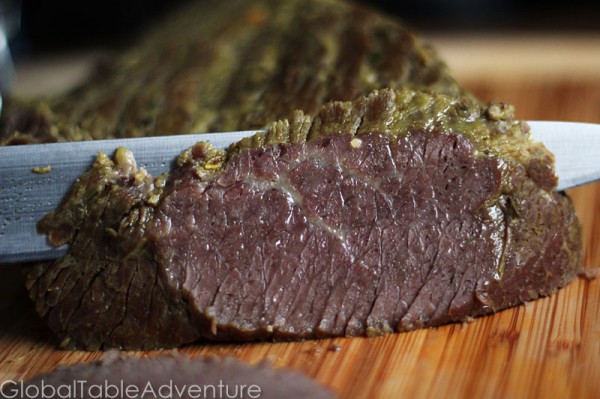 Ladle the veggies into bowls with a little broth. Add a couple of slices of brisket.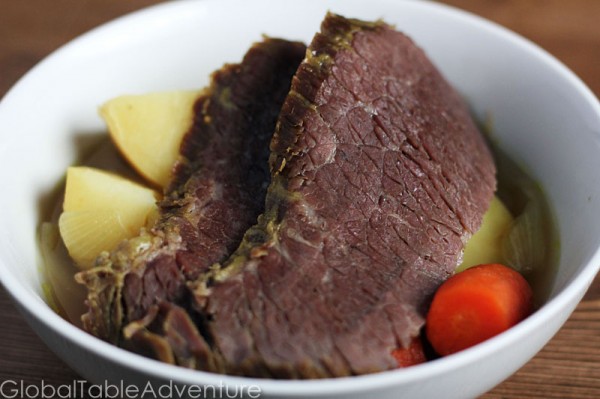 Dig in!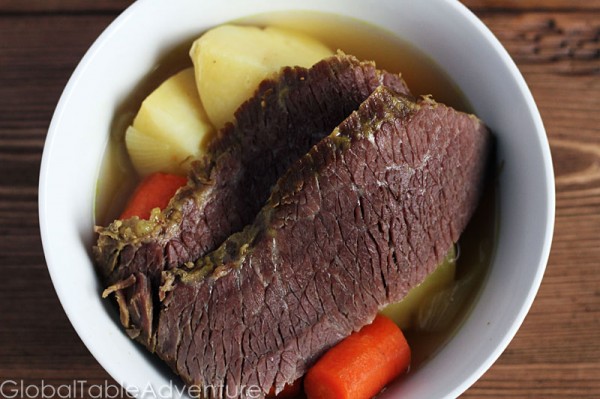 Or your daughter can feed you, if she's so moved.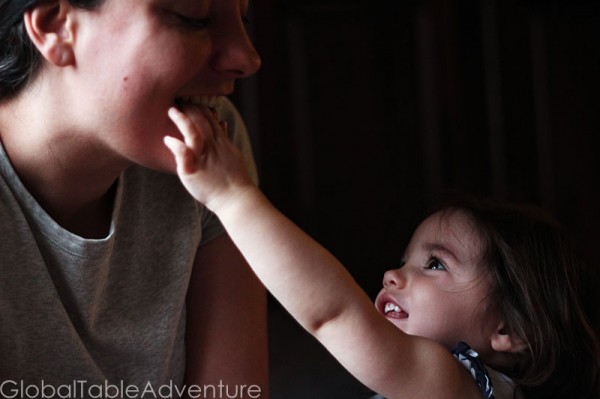 Happy Saint Patrick's Day, everyone.
What are you going to make?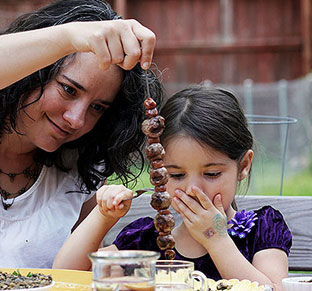 Hungry for more?
Be notified when National Geographic releases my memoir.
Simply fill in your details below.