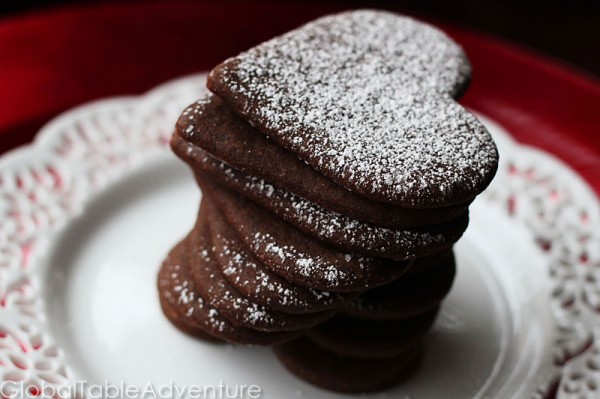 Makes about 48 3″ cookies
Any time, any place. There are no rules when it comes to cookies. In fact, when I was little my mom made gingerbread cookies so often that I didn't realize that most people only ate them in December. We ate homemade gingerbread/vanilla ice cream sandwiches in the summer – one of my all-time favorite, cry-until-you-get-another-one, crave-it-for-the-rest-of-your-life snacks.
Although gingerbread can be found all over north america and Europe, today we made them for our Estonian Global Table.
Ingredients:
3 cups all-purpose flour
1 tsp baking soda
1 tsp baking powder
Spices:
1 1/2 tsp ground ginger
1 tsp ground cinnamon
1 tsp ground cardamom
1/4 tsp ground nutmeg
1/8 tsp ground cloves
1/8 tsp black pepper
a pinch salt
8 Tbsp softened butter (1 stick)
3/4 cup light brown sugar (packed)
1 large egg
1/2 cup molasses
1 tsp vanilla extract
Method:
Get your baking shoes on. Whisk together the flour with the baking soda, baking powder, and the spices.
Gosh that's pretty. Let's all move to gorgeous Spice Land. Whaddya think?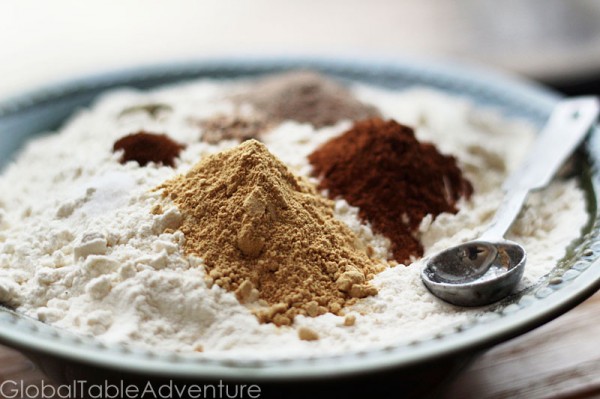 In the bowl of a standing mixer, beat together the butter and brown sugar, until creamy and light.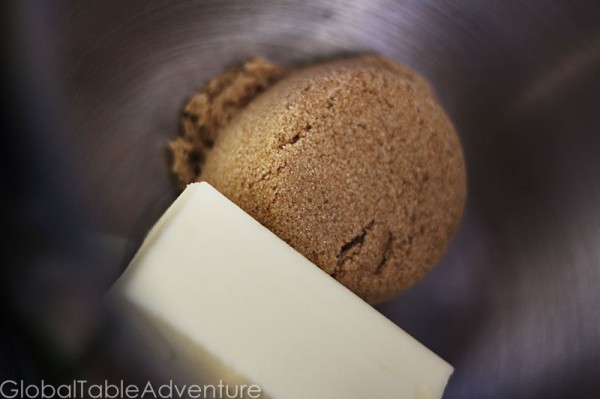 Add in the egg, molasses, and vanilla extract. Make sure you scrape all the molasses goodness out of your measuring cup! If you don't clouds will form and thunder will shake the skies. Or, at the very least, your cookies won't be nearly as good.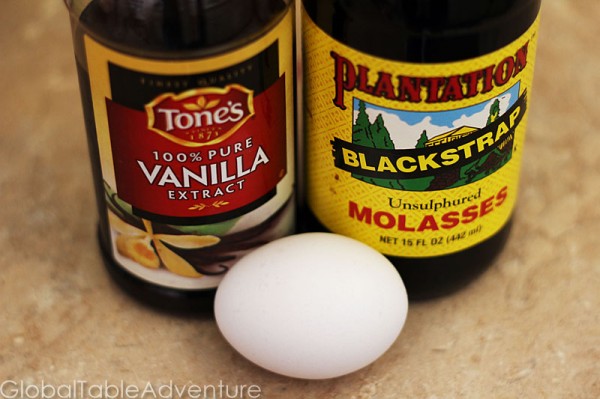 Mix until well incorporated. Scrape the sides as needed.
Next, mix the flour mixture together with the molasses mixture…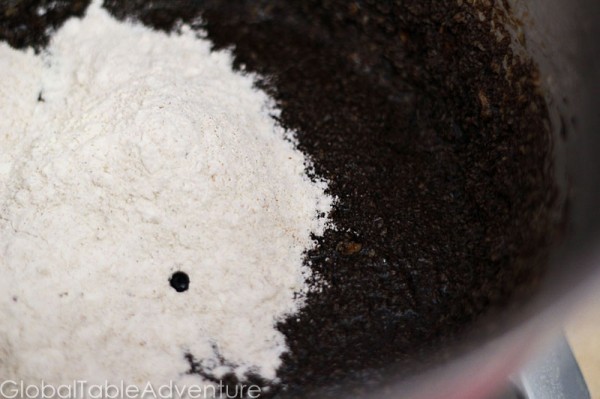 It will form a soft, pliable dough. If you're the kind of person who likes to nibble on raw dough, now is the time!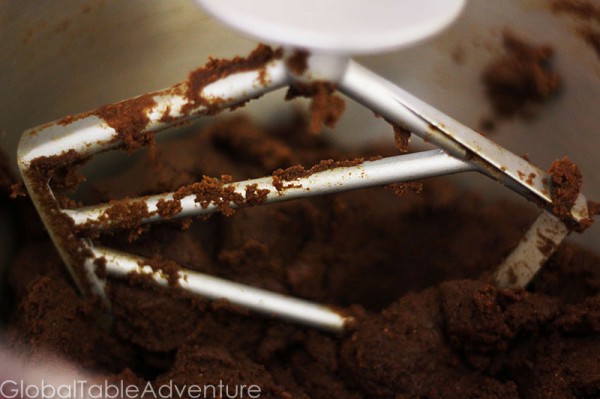 Shape into two flat discs and refrigerate for at least thirty minutes. Take the time to write that thank you note you've been meaning to write.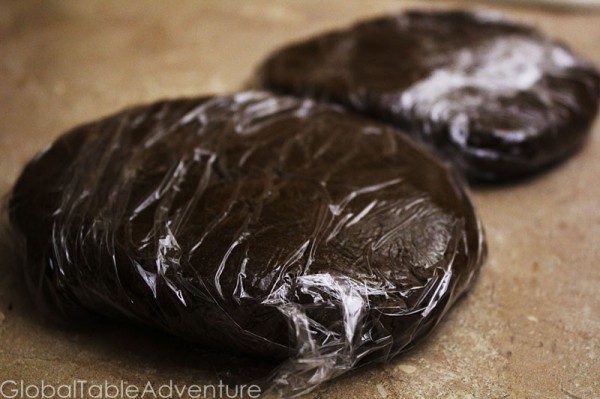 When you're reading to get rolling, preheat the oven to 375F, dust the counters with flour and …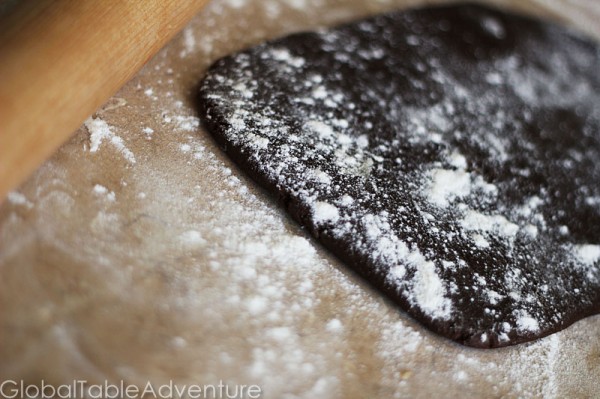 … roll out the dough as thin as you'd like (work with one disc at a time).  NOTE: If you let the dough sit overnight in the fridge you'll probably have to let it sit on the counter a few minutes to soften from it's rock hard state.
I rolled my dough pretty thin, as you can see. Cut out shapes and bake until just cooked. These little 3″hearts took about 5 minutes to cook. Keep an eye on the cookies when baking -your specific cookie cutter shapes will make a big difference on time. They are done when puffed slightly. They should not brown further than their natural color.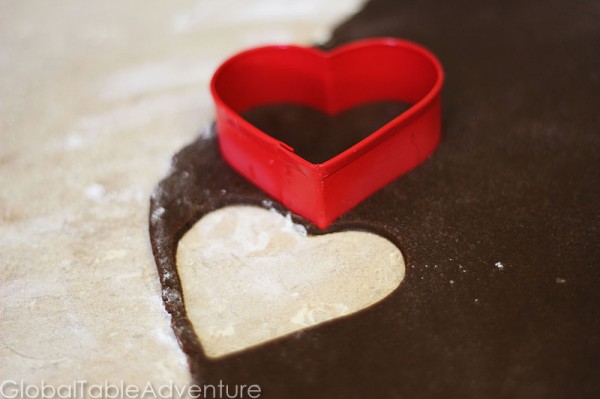 Once cool you can dust them with powdered sugar.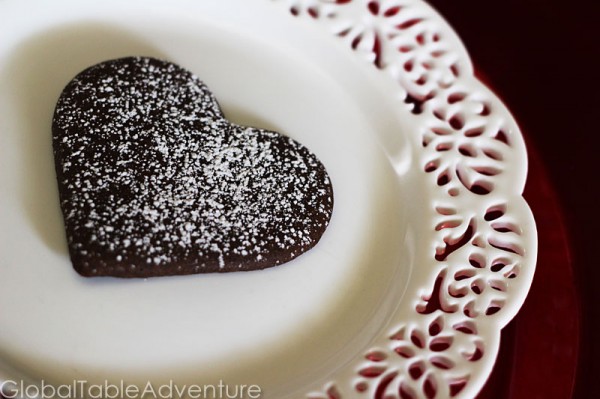 Stack them up…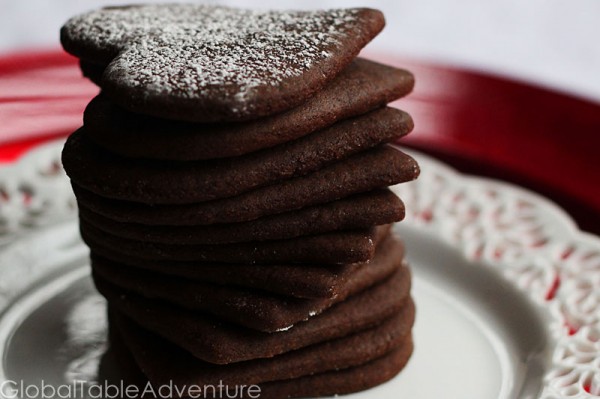 And smile at the delicious love you just baked up.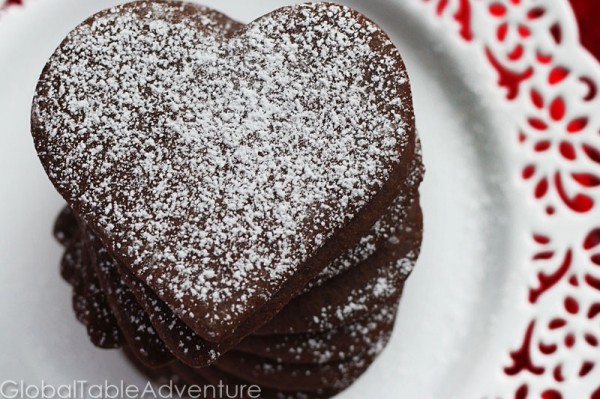 As I mentioned, these make really great ice cream sandwiches.  Thanks mom! The dough also makes a nice crust for ricotta tart.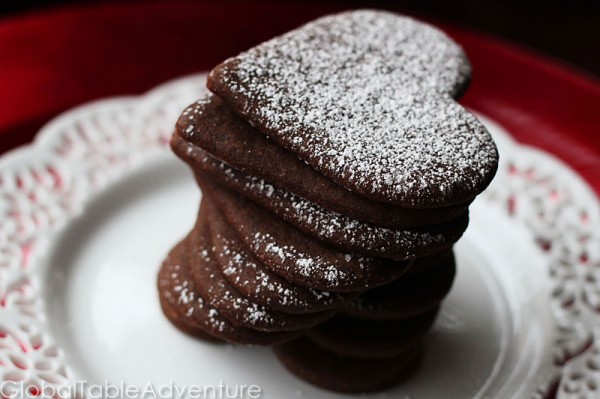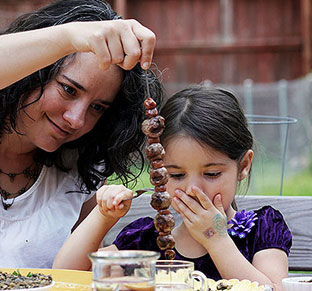 Hungry for more?
Be notified when National Geographic releases my memoir.
Simply fill in your details below.