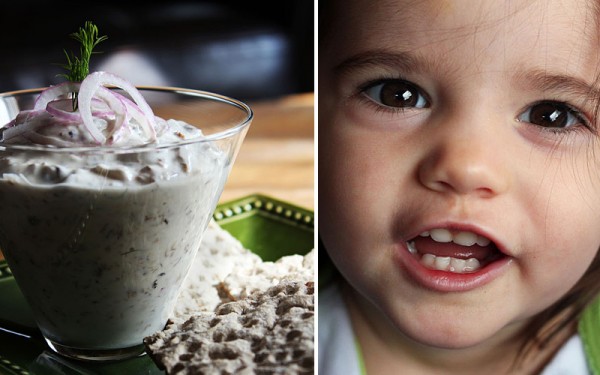 Makes 2 cups
Get your next party jumping with Estonian Smoked herring dip, a nod to the great national fish of Estonia. No matter what the cooking method, Estonians typically serve herring with a sour cream and vinegar/lemon juice sauce.
And now… for an unprecedented cooking tip from Mr Picky. First, he wants to know – how do you feel about sour cream? If you're a little unsure, he suggests making the dip drier by using less of the sour cream mixture – perhaps as little as half.  Who is this man? What has Global Table Adventure done to my food-hating husband? I'm in love, all over again.
Ingredients:
7 oz smoked Herring
1/8 cup fresh lemon juice
1 cup sour cream
1 tsp chopped fresh dill, plus extra for garnish
1/8 cup chopped red onion, plus extra for garnish
salt & pepper
Method:
Gather your ingredients… herring, sour cream, lemon, dill, red onion… yep, we're definitely in northeast Europe. Hello, Estonia!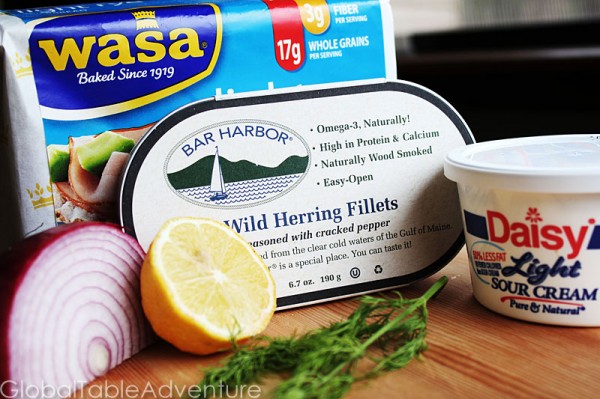 In a medium bowl, combine sour cream, lemon juice,…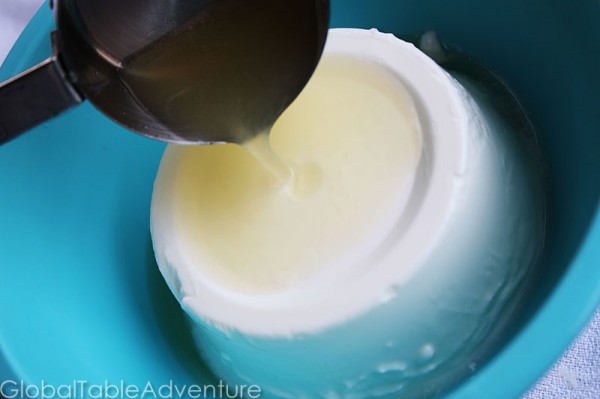 … fresh dill…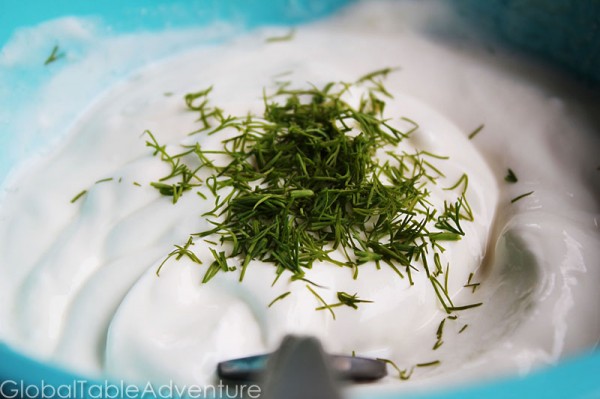 … and red onion, for a little crunch. I suppose you could add chives instead, if you had something against all that crunchiliciousness.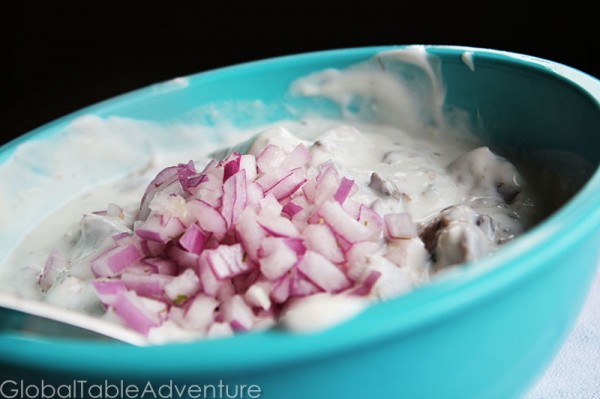 Don't forget to add the smoked herring. Hello, fishies! (Drain off that liquid, please – give it to your kitty kitty.)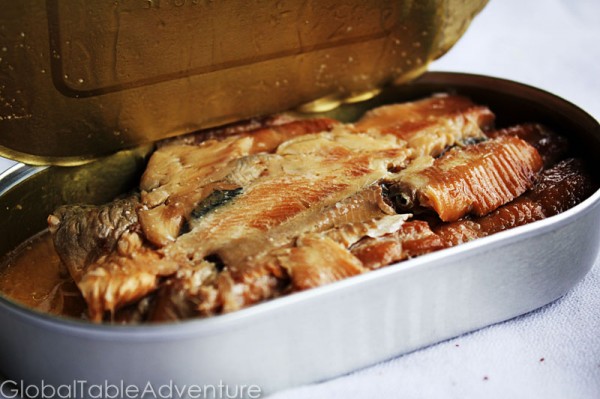 Give the mixture a stir, top with sliced onion and dill, and serve chilled with rye crackers.
Don't bother with breath mints. Then you'll just smell like minty herring, and that's just strange.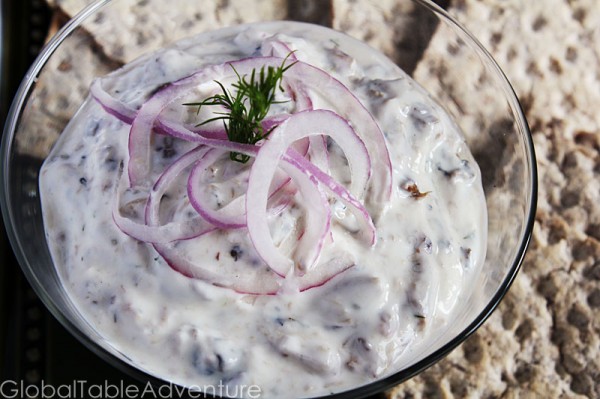 Serve chilled with crackers. Invite a few close friends over and tell each other shocking secrets. Then, be a good friend and keep the secrets safe.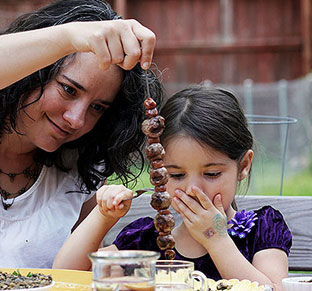 Hungry for more?
Be notified when National Geographic releases my memoir.
Simply fill in your details below.