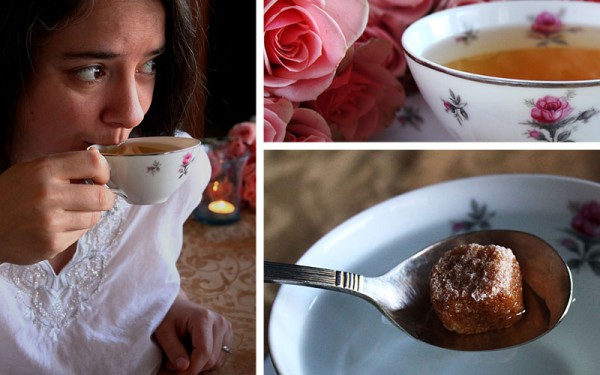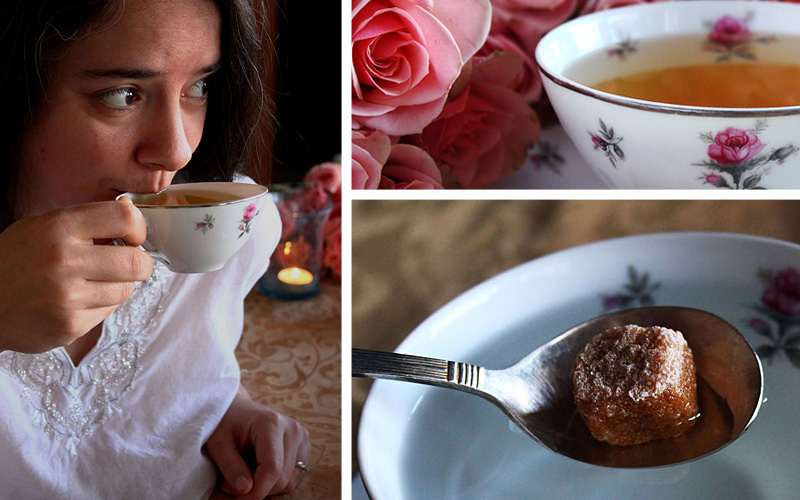 THE SCENE
We huddled together on the couch – three big geeks – faces glowing in the flickering light. It was Mr Picky, myself, and our friend Janine. Ava was asleep for the night. In fact, she'd been asleep for hours and hours and hours.
The coffee table was loaded up with platters of Ful Medames, White Coffee, and a box of kleenex – just in case.
Now, before you get the wrong idea, I should state that I'm not normally a TV person. I was raised without it. My mother kept hers in the closet. My foster parents had a no-TV-unless-you're-on-vacation rule. Times were tough.
Today? I live wild and free, by my own rules. And my own rules clearly state that I am allowed to occasionally stream Netflix to my otherwise functionless TV.
So there we were, living wild and free, watching our biggest guilty secret, Roswell. Have you heard of it? It's a show about teenagers, romance, and aliens. In no particular order. From 1999.
So, why Roswell? I love watching the characters strain towards heroism. Fighting with all they have to avoid persecution (they're aliens, after all) and become the best they can be. It's the ultimate show about outsiders, tolerance, and figuring out what love is all about. As each episode ended we just had to watch another.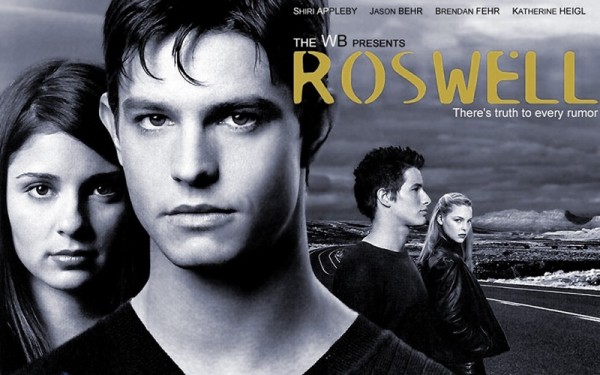 Before I knew it, it was 1 in the morning and I had ingested more rose water tea and fava bean dip than my stomach knew what to do with. And a super cute main character may or may not have died. And come back to life.
Oh the drama.
Someone tell me I'm not alone. What is your latest obsession?
THE FOOD
Kushary (also Kushari) [Recipe] with Spicy Egyptian Tomato Sauce [Recipe]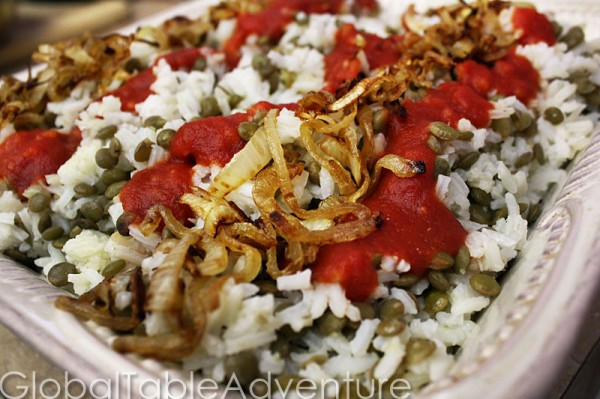 What I liked most about this dish:
This is a mountain of carbs, covered in sauce, with a few lentils tossed in for good measure. Against all instincts, I took a bite. Mr. Picky took a bite. I was in love. He was lukewarm. So, I ate his portion.
What I liked least about this dish:
There are many steps to making Kushary, but the good news is that you can make a giant batch and eat on it for days. While tradition says to spoon the various ingredients onto individual plates, I find it much more efficient to layer them into a casserole and reheat. That way the exact right timing is not an issue.
Fava Bean Mash (Ful Medames) [Recipe]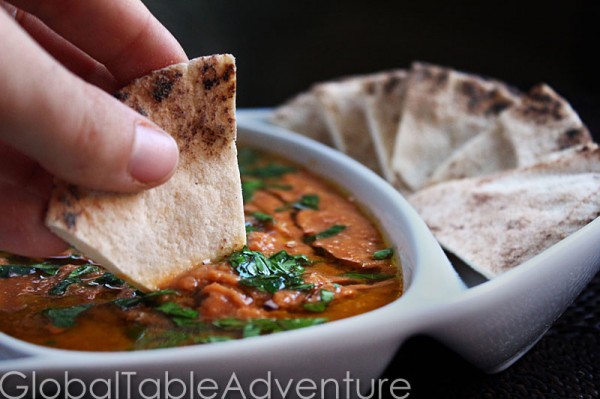 What I liked most about this dish:
Healthy, vegan, and incredibly flavorful – the bright lemon juice sears through the beans, melding with the oil and parsley for a perfect dip. Plus, it makes a great accompaniment to your favorite show.
What I liked least about this dish:
There are not many ingredients in this dish, so you'll need to check your seasoning to ensure the best possible flavor. Keep adding salt and lemon juice until the flavor is bright. The parsley and olive oil finish things off, but don't carry the flavor as much as the salt and lemon juice.
Ali's Mother (Umm Ali) [Recipe]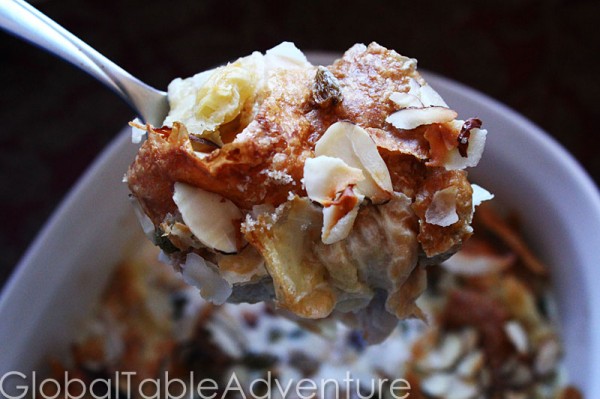 What I liked most about this dish:
This was quick and easy to put together. I enjoyed the crunch of the nuts and coconut flakes, in combination with the soft raisins.
What I liked least about this dish:
The texture is meant to be wet, soggy even. I based my recipe on Clifford A. Wright's version, so I am sure that I am working with a good, authentic recipe. I had a hard time getting used to this soupy/breakfast cereal-like texture. Keith felt the same way, except he kept spooning it into his mouth. Until I told him how much fat is in half and half. Then his eyes got really big.
White Coffee (a.k.a. Rosewater Tea) [Recipe]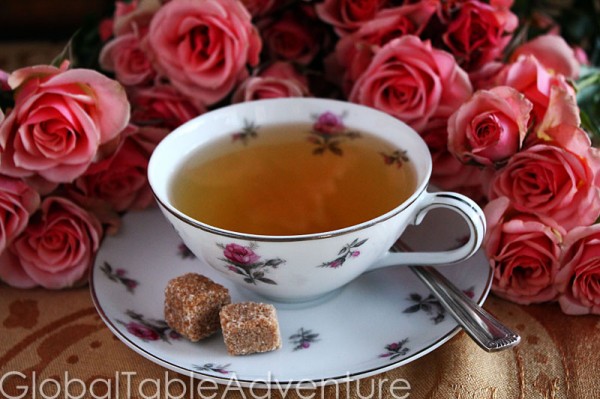 What I liked most about this drink:
While you could make a steaming cup of white coffee with a zillion different flavors (such as orange blossom water or cinnamon sticks), I fell in love with the rose water mixture. The irony is that I was lukewarm about rosewater this time last year. Today, thanks to Global Table Adventure, is a different story. I like how it feels to drink a rose, especially with Valentine's day coming up so soon! Also, Ava drinking her cup was about the cutest thing I've ever seen. Just wait until you watch Ava's corner 🙂
What I liked least about this drink:
Not much! Mr Picky, who doesn't like hot drinks to begin with, was not a big fan. His reaction? "Hmm." And then he put his cup down.
Ava's Corner: