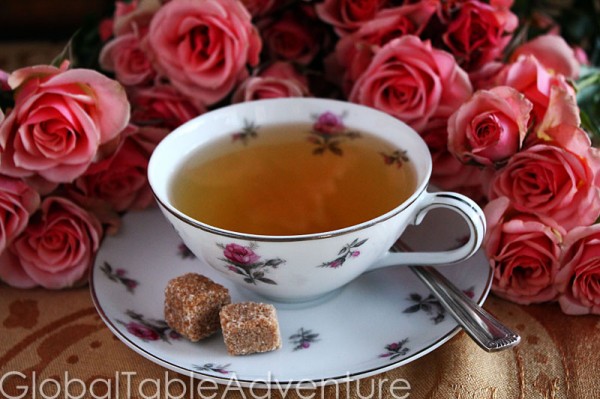 Makes 1 cup
Want to drink a rose? White Coffee is the fabulous way to be romantic. Just boil a pot of water and 15 seconds later you'll be sipping on a hot cup of romance, relaxation and restful enjoyment. Although called white coffee, this popular Middle Eastern drink is really a caffeine-free blend of hot water with floral essences, spices, herbs, or aromatics. Our version is made especially for Valentine's Day with one of the most popular variations, rose water.
Psst, it helps to serve this drink with a bundle of pretty, pink roses.
Ingredients:
8 oz hot water
1-2 tsp rose water
sugar cubes
Method:
Get out one of your favorite tea cups. It should be delicate, old, and – even when empty – full of memories.
This tea set came from two places. I purchased some of them at an antique mall right after college, in Connecticut (oh, about 9 years ago). The rest once belonged to Keith's grandmother in Oklahoma. She had the same exact set. Is that fate or what?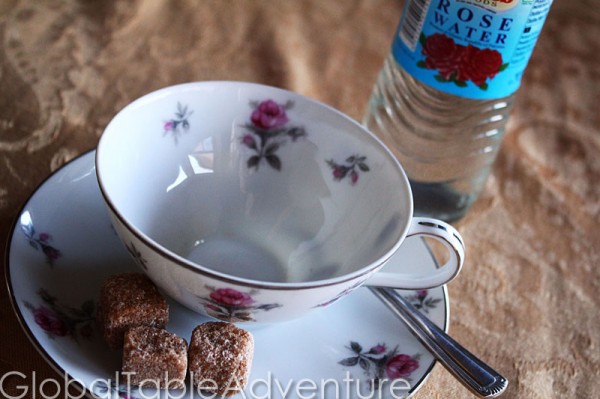 Fill your cup with a few dreams and freshly boiled water.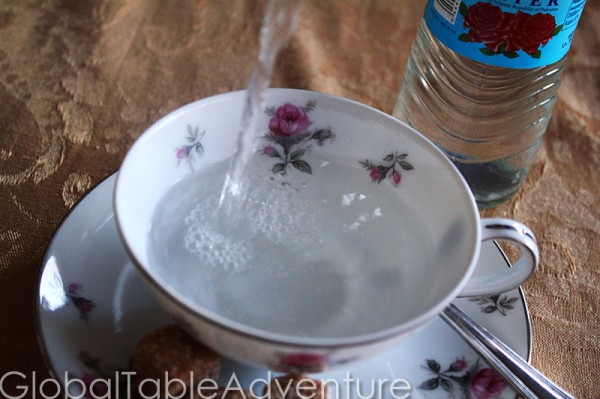 Spoon in a little rose water. I went with about 1 teaspoon.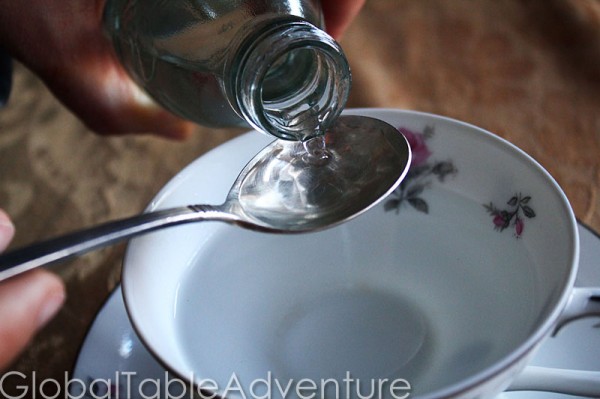 Next, stir in the sugar. Make it as sweet as you can handle.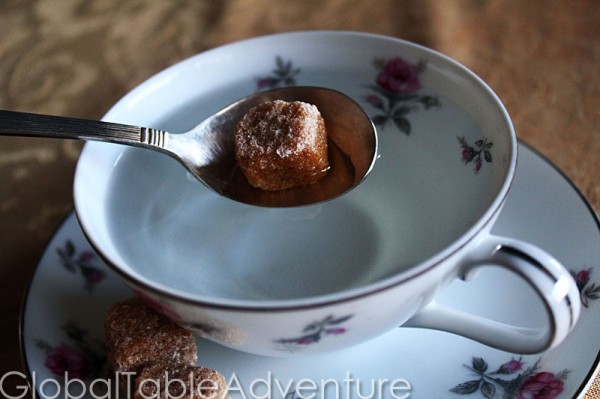 I love how my dark sugar cubes dyed my white coffee brown! Serve with roses and romance, perhaps while sitting in by a window, overlooking a snowscape.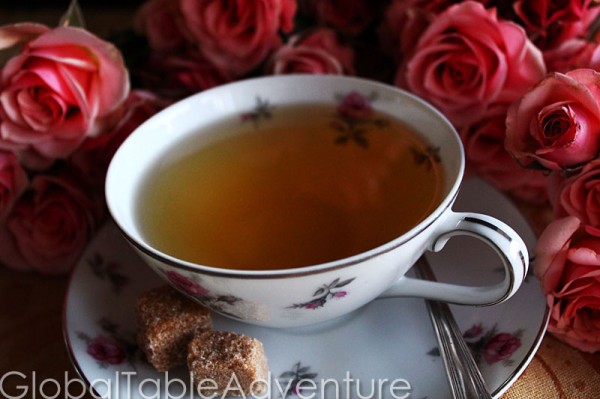 Serve with a dear friend, your mother, your lover, or a good romance novel.
And with a cozy throw tossed over your toes.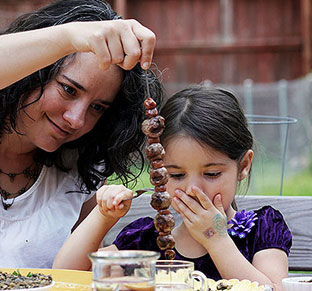 Hungry for more?
Be notified when National Geographic releases my memoir.
Simply fill in your details below.