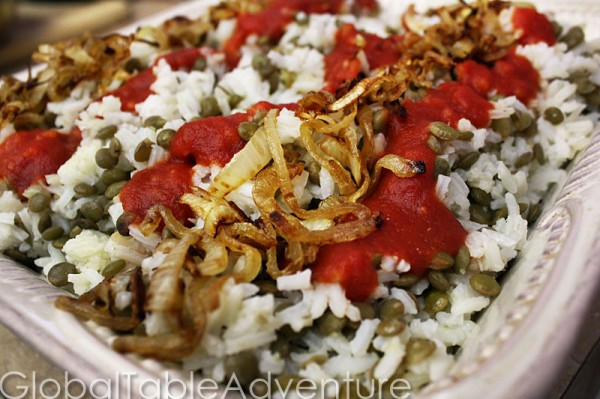 Makes 2 cups
Spicy, garlicky, and tangy, this "doctored" tomato sauce goes great with pasta, rice, or all of the above (a.k.a. kushary … noodle, rice and lentil casserole). Feel free to tone down (or up) the heat, if you like things a little milder.
Often extra sauce is placed on the table so diners can heap it on in whatever quantity desired.
Ingredients:
1 can tomato sauce (15 oz)
4 cloves garlic, crushed
1/2 tsp cayenne (or to taste)
1 tsp vinegar
salt (only needed if your sauce is "no salt added" sauce)
pepper
Method:
Add tomato sauce to a small pot. Stir in the garlic, cayenne, salt, and pepper.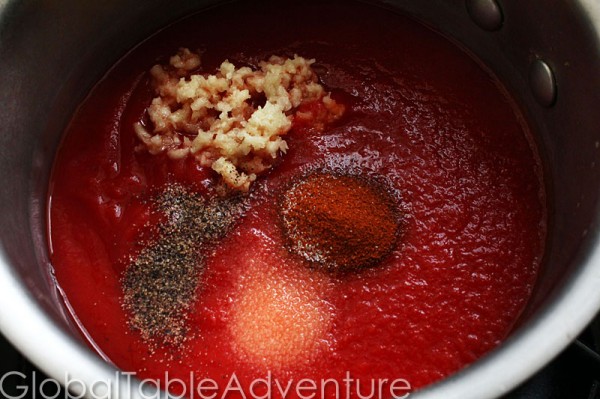 Drizzle in the vinegar.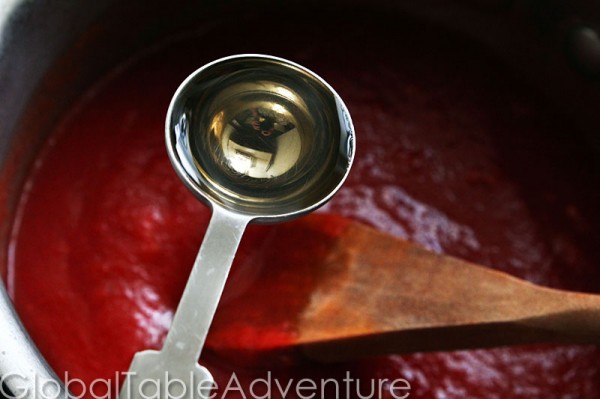 Give the mixture a stir and let simmer for five minutes, or until the garlic is cooked through.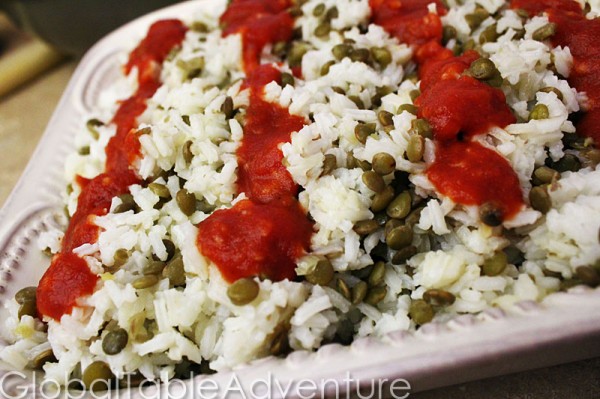 Serve over Kushary, or anything else that needs a little kick!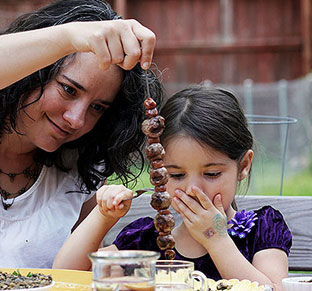 Hungry for more?
Be notified when National Geographic releases my memoir.
Simply fill in your details below.