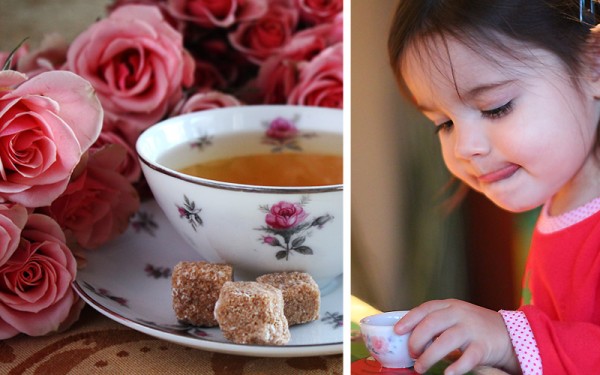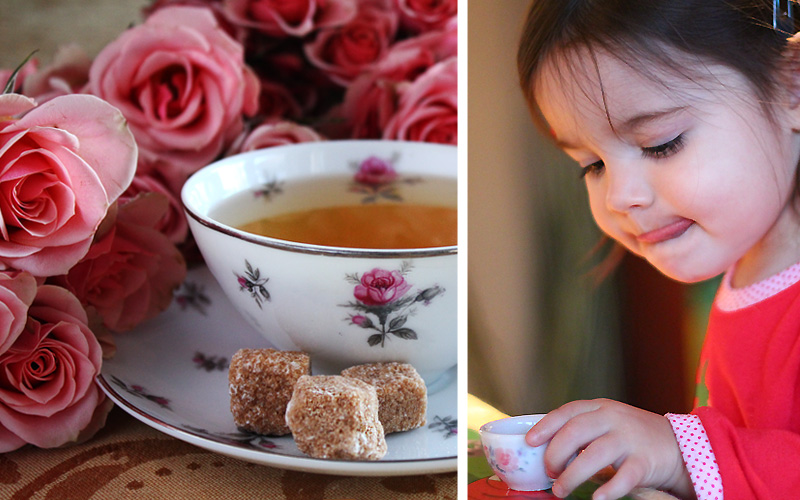 Our house is swept up in snow drifts more beautiful than whipped cream and taller than Miss Ava. Thankfully, our heat works and this Egyptian menu keeps our imaginations (and bellies) happy. A combination of rustic down-home cooking and elegance, there's something for everyone. And, in case you forgot that Valentine's Day is just around the corner, consider cosying up to a cup of White Coffee made with rose water, perfect for a simple, heart-warming Valentine's Day treat.
Kushary (also Kushari) [Recipe] with Spicy Egyptian Tomato Sauce [Recipe]
There are kushary shops all over Egypt, doling out bowls filled to the brim with macaroni, angel hair pasta, rice, lentils, and spicy tomato sauce. The finishing touch is a generous helping of fried onion.
Fava Bean Mash (Ful Medames) [Recipe]
Although traditionally a breakfast food, ful makes a healthy and filling dip any time of day. Drizzle with lemon juice, olive oil, salt, and fresh parsley. Hard boiled eggs are optional but ideal if you're eating the ful in the morning.
Ali's Mother (Umm Ali) [Recipe]
A milky mixture of puff pastry, nuts, raisins, and coconut chips. Often described as Egyptian bread pudding, this dessert is, in fact, much wetter than any bread pudding I've ever had.
White Coffee [Recipe]
A great caffeine free, fuss-free, coffee-free treat for Valentine's Day. So what's in it? Hot water mixed with rose water and plenty of sugar. Easy peasy.