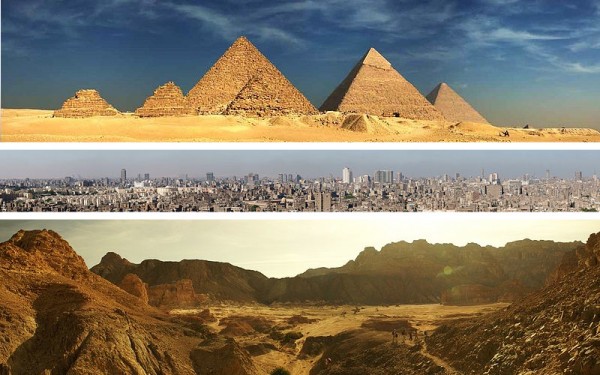 Let's all give Egypt a big hug. My sources tell me she could use one.
And why not? After all, she's given us so much. Her people were the first known people to cultivate yeast to ferment beer and to make leavened bread. Talk about a "big idea!" I'd like to meet the person who dreamt that one up.
Amazing.
To this day I still give Egypt a nod of thanks whenever I chow down on a loaf of bread or slurp a cold beer. Just don't tell the purists that, in the summer, I like my beer on ice.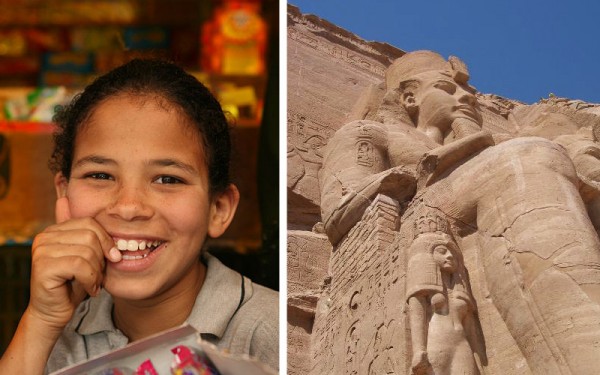 What is the food of Egypt like today?
Whether you're in the scorching desert, or the big city, you can probably get your hands on a bowl of Kushary (also, Kushari) [Recipe]. This unbelievable working-man's-lunch is made up of more carbs than I know what to do with – macaroni, angel hair pasta, and rice, mixed with the token lentil and a happy splash of spicy tomato sauce. The affordable combination keeps hunger at bay, even during the busiest (and crankiest) of times.
Ful Medames [Recipe], or stewed, mashed fava beans doused with fresh lemon juice, olive oil, and parsley – are old. Traces of the bean have even been found in Twelfth Dynasty Tombs (up to 4,o00 years old).  No wonder it is one of the country's national dishes, often enjoyed for breakfast. The most authentic versions are cooked over impossibly low heat for an entire day, in a sealed pot. So, get out your pita bread, let's get dipping!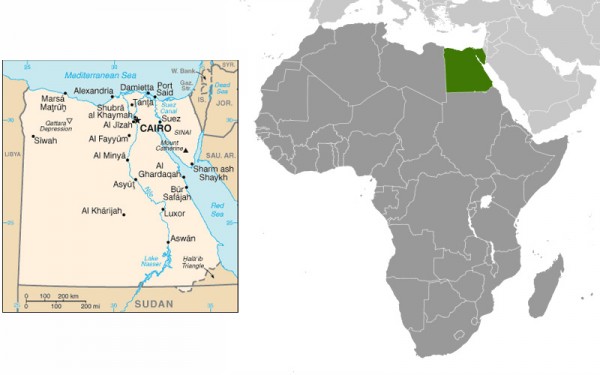 What about the sweets?
That's Mr. Picky's first question – what do they eat for dessert? He was happy to learn that Egyptians love their sweets. One of the better known desserts is Ali's Mother (Umm Ali) [Recipe], a treat that lies somewhere between a bread pudding and a soupy, milky mixture of pastry, nuts, raisins, and coconut. The dessert was said to be invented during the Ottoman rule – thrown together by peasants to please the hungry sultan.
As for drinks – for those looking beyond the typical stout coffee, there's the ever popular middle eastern White Coffee [Recipe]. This drink is actually caffeine free and, amazingly – despite the name – coffee free. In fact, it seems to be a lot more like tea, to me. Just boil a pot of water, then add rose water, orange blossom essence, or whole spices, such as cinnamon. Steep with tons of sugar. Or as much as you can handle. Which, for me, is about 1 lump. For Mr Picky? About 15.
Although my home is smothered in 12-18 inches of snow, you might like to bring summer into the kitchen with an Egyptian glass of lemonade. Simply blend entire lemons with water and sugar, not just the juice. Of course, their lemons are thin skinned (somewhat like our meyer lemons), so there is less pithe and the drink remains tart, not bitter.