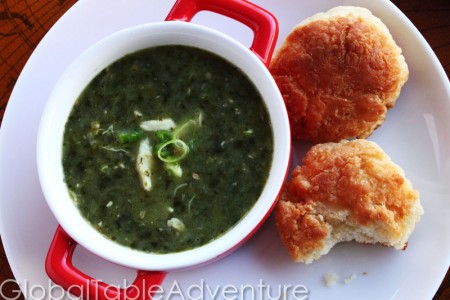 Serves 4-6
Callaloo, a luscious green stew made all over the Caribbean, is one of *those* recipes. It's like chili in the US; everyone lays claim to having the "best" version. And every version was made by someone's mama, so you best not mess with it. This version is made by Ava's mamma – me. But.. unlike those other recipes, feel free to mess with mine. After all, I'm a novice Callaloo maker and still have a lot to learn.
Given the limitations of supplies around these parts, I went ahead and made a few substitutions, all clearly noted.
Ingredients:
1 large onion, chopped
4 cloves garlic, crushed
4 green onions, sliced
vegetable oil
ham bone (salted pig tails are traditional, but I had a bone leftover from my Christmas ham)
1 lb baby spinach (use dasheen/taro leaves, if you can find them)
1 can coconut milk
1 coconut can of water
1/2 lb okra
1 tsp fresh thyme leaves (about a sprig)
1/2 lb lump crabmeat (whole crab is traditional)
Method:
Add coconut milk and water to a large pot. Heat over medium.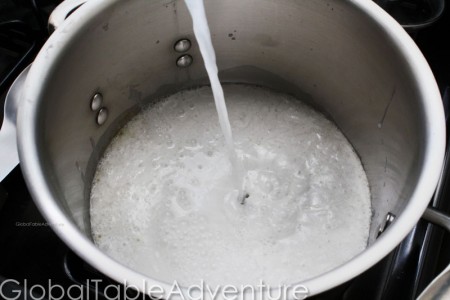 Pile on baby spinach. It will cook down into the liquid.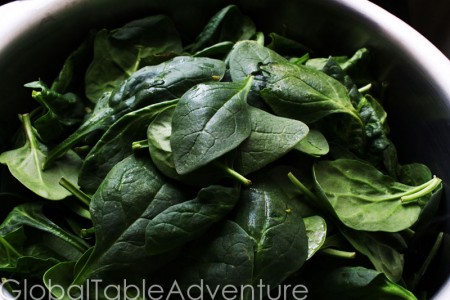 Add onions, garlic, and green onions…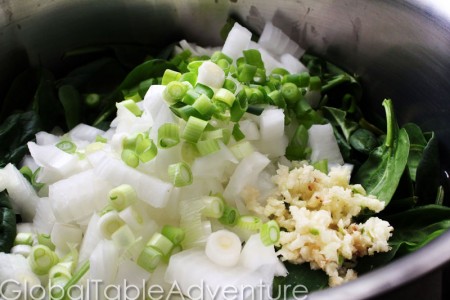 Don't forget some okra and habenero.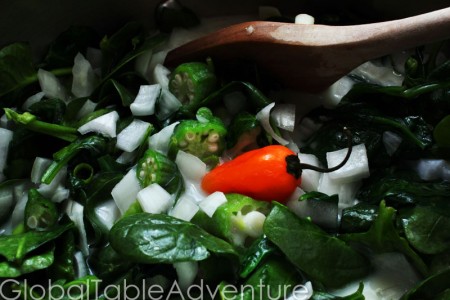 And a healthy bit of thyme.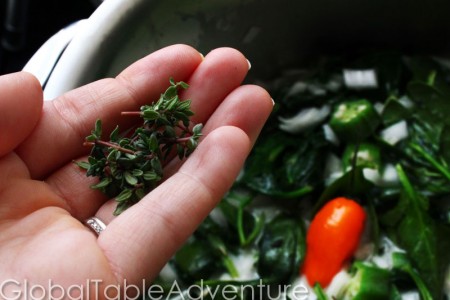 Add a ham bone – but, by all means, wait until there's a bit more room in the pot. That's what I did.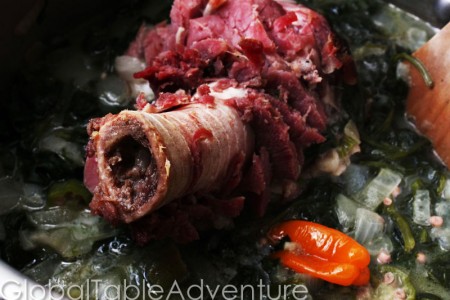 Simmer, covered for about an hour.
Remove the ham bone and pulse a few times with an immersion blender
(Traditional recipes call for "swizzling" the soup with a special rod called a "swizzle stick." They use it much like a whisk and it breaks the soup down and leaves a somewhat coarse texture)
Stir in the crab meat. Season with salt & pepper.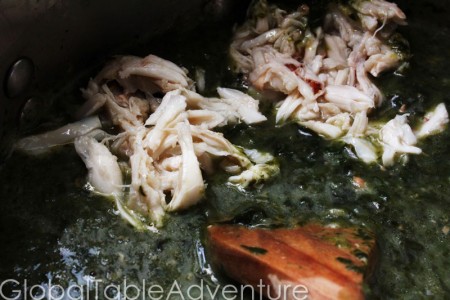 Cook another 15 minutes, then serve over rice with macaroni pie or some beautiful bakes.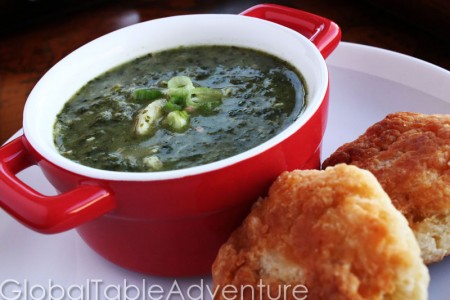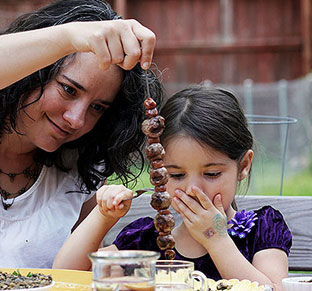 Hungry for more?
Be notified when National Geographic releases my memoir.
Simply fill in your details below.