I'm not one to get manicures. I don't even wear gloves when washing dishes to keep my hands from drying out (do you?). But still, some days I just can't face getting my hands dirty.
Like on days when I have to make meatballs.
Here's how it plays out:
I look at the bowl of deftly seasoned meat. The meat looks back at me. I blink a few times.
Eventually, after a big sigh, I roll up my sleeves, dunk my hands into the cold, clammy mixture and get to work.
Then I remember I forgot to take off my rings and my stomach churns.
Call me a prima donna, but this week I decided to skip the hassle and made my meatballs with 2 large spoons.
My rings and fingernails stay gunk-free and my general sanity is forever relieved.
It's  just like making drop cookies. Here's what you do:
Scoop up a blob of meat with one spoon. Pass the blob back and forth from spoon to spoon, while simultaneously smoothing and honing the blob into a ball. Drop into hot, oiled frying pan… or, if you don't think you can work fast enough, drop onto a lined/floured cookie sheet until you're ready to cook them all.
Huzzah! Clean hands!
Danish Meatballs (Frikadeller) [Recipe]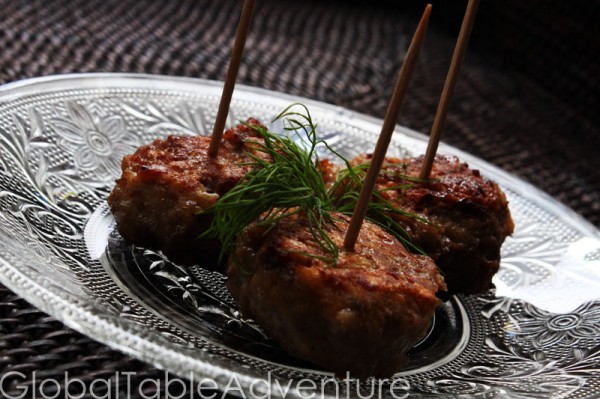 What I liked most about this dish:
These are the most tender, lovely meatballs. Mr Picky says it all: "Awesome."
What I liked least about this dish:
These are really sticky and hard to shape. Make sure you refrigerate for at least 30 minutes before trying to work them. Use two spoons (like drop cookies) to shape the meatballs and you'll have a better time of it. They are 110% worth the trouble.
Smoked Salmon Smørrebrød [Recipe]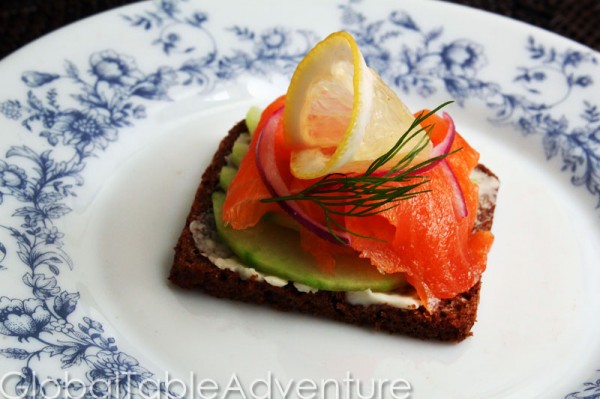 What I liked most about this dish:
There are mountains of variations on smorrebrød – but they all have one thing in common: they are assembled with an eye for beauty. This particular recipe has a nice crunch from the cucumber and the lemony kick really makes the smoked salmon come alive.
What I liked least about this dish:
I would have enjoyed a few more onions on mine – but we can't quibble over such things. Overall this was a great appetizer.
Fabulous Mulled Wine (Gløgg) [Recipe]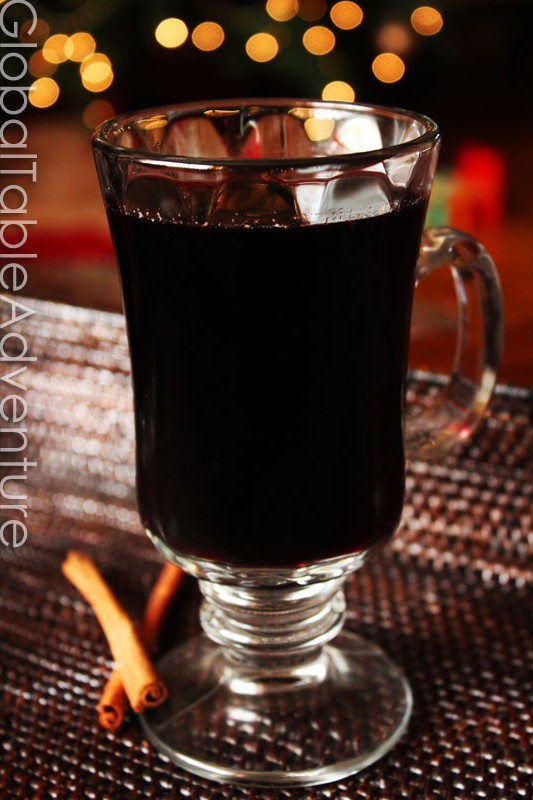 What I liked most about this dish:
Glogg is winter cheer in a glass. I loved how the orange zest perfumes the drink… the flavor was mild but really great to sip on after a brisk walk around the neighborhood, looking at Christmas lights.
What I liked least about this dish:
Unless you are going to let it sit for while, the flavor will be mild and I suggest using double the spices. You know, since it cooks for such a short period of time. However, that's the fun – adjust and play to make the best Glogg you can!
Danish Apple Cake (Æblekage) [Recipe]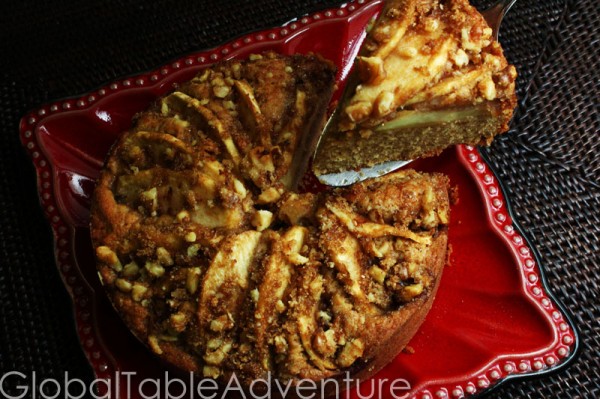 What I liked most about this dish:
The crunchy/sweet top was wonderful… I would be happy with nothing more than a plate of the topping.
What I liked least about this dish:
The cake itself was a bit dry. In the future I would add one chopped apple to the batter to moisten things up (I modified the recipe to indicate this). The only problem is getting the cooking time right once the second apple was in. Your ovens might vary, so check it with a toothpick. NOTE: I would still put the apple on top because it made for a great texture with the brown sugar and walnuts. Yum.
Ava's Corner: