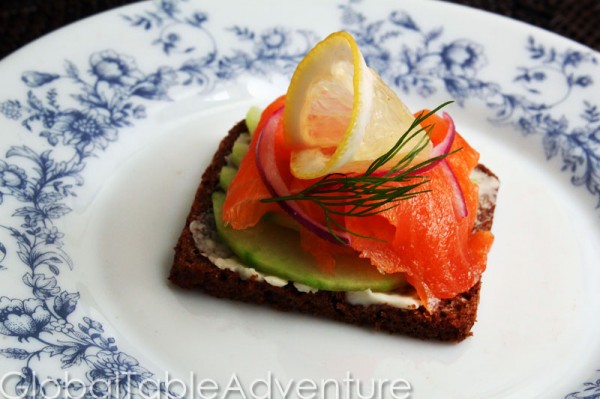 Makes 12 canapés
Throughout Scandinavia the smørrebrød, or open faced sandwich is the pretty way to eat lunch. I've turned them into dainty finger food, perfect for parties. Yum!
Ingredients:
12 slices of dark rye bread or pumpernickel
softened butter
1 package of smoked salmon
1/2 a cucumber, halved & sliced thinly
thinly sliced red onion, to taste
1 lemon
a few sprigs of fresh dill
Method:
Slice up all your ingredients so they are ready to go.
Then, lay out the bread like a little chess board. I used pumpernickel because the petite 2″x2″ size is way too cute.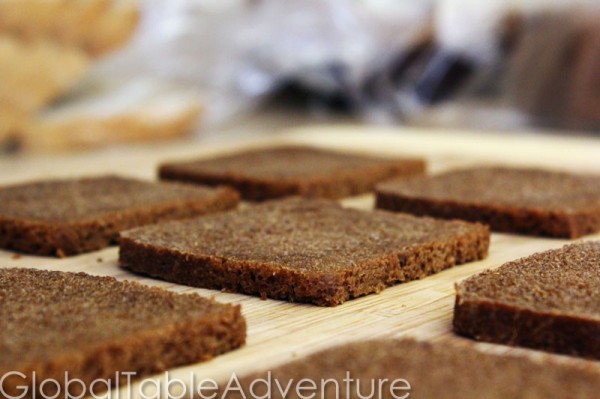 Next butter up the bread. This keeps the bread from getting soggy.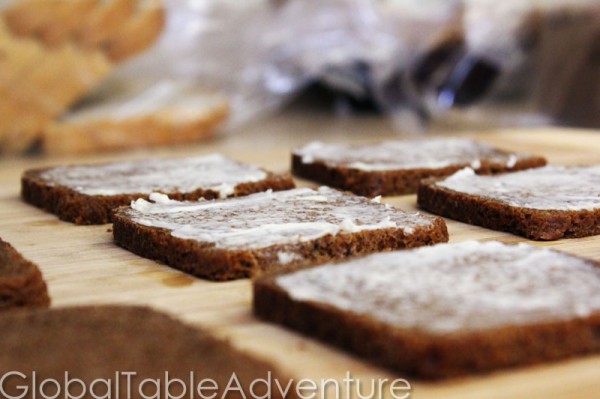 Then, lay thinly sliced cucumber halves on top of the bread. The thinner they are, the easier they'll lay down.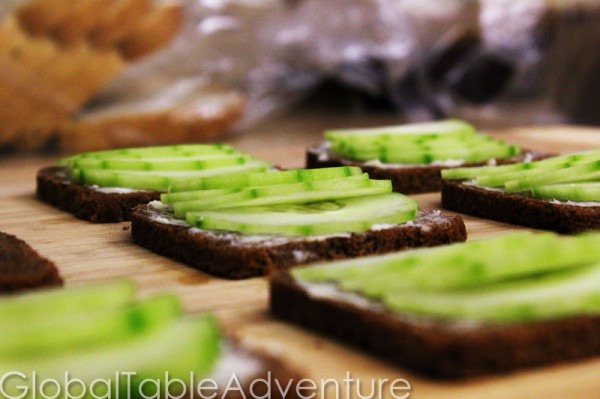 Next, up? Smoked salmon (one of my favorite ingredients). Folding each piece in half makes for a pretty presentation.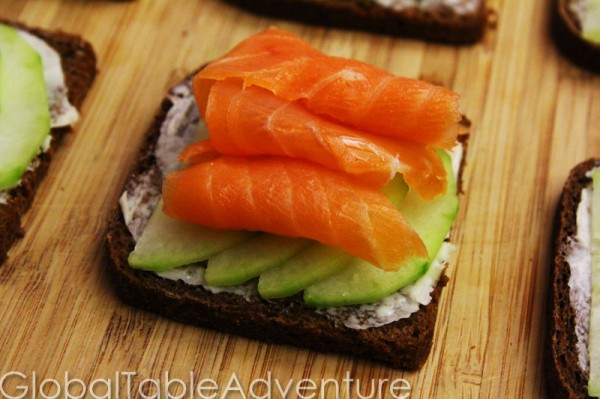 And then? Sliced red onion. Again, thin is the name of the game here. Just look at the vibrant colors of this smørresbrød… you are making your very own rainbow!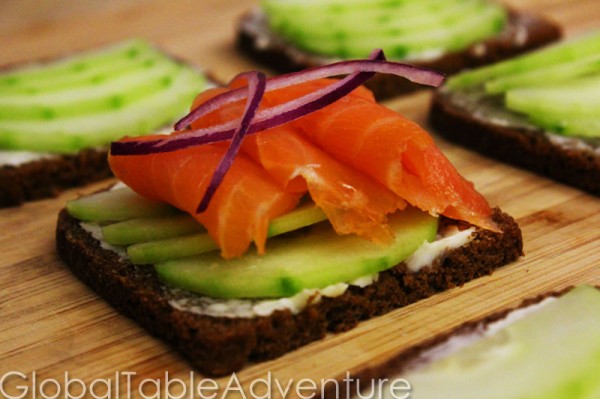 A little sprig of fresh dill makes the perfect garnish.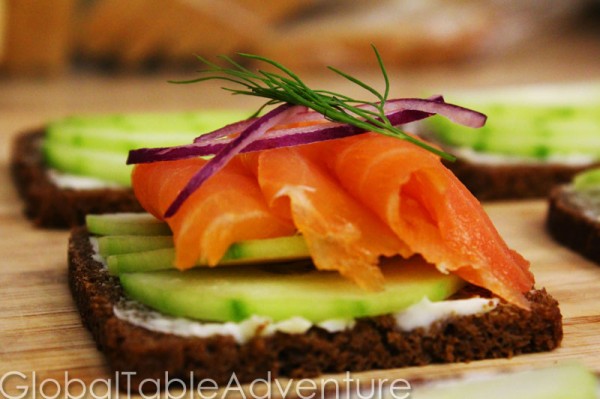 Finish things off with a slice of lemon, so that diners can squeeze a bit on the smørresbrød if desired. You can lay the lemon flat which is nice… or…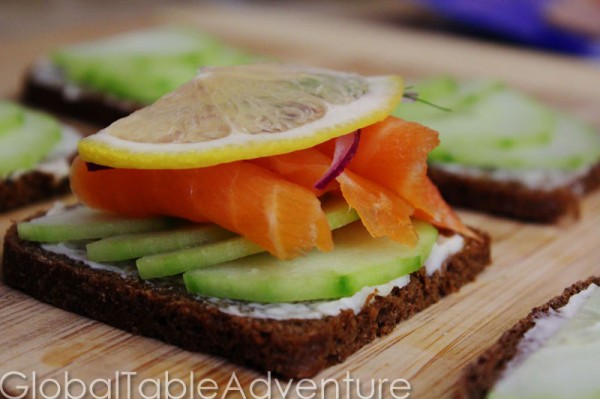 … you can slice it thinly enough so that you can bend it in half like a bow. Or a headband.  Or sunny sunshine!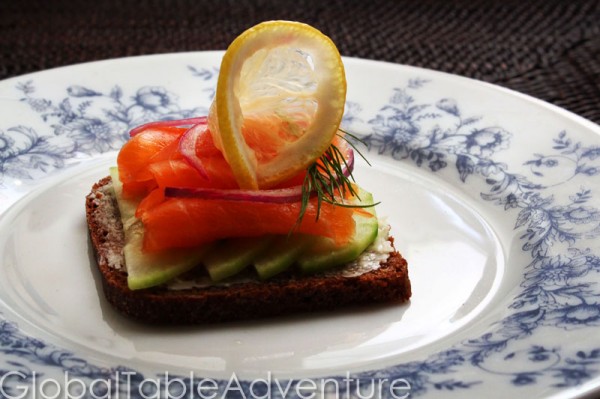 Hello, my pretty!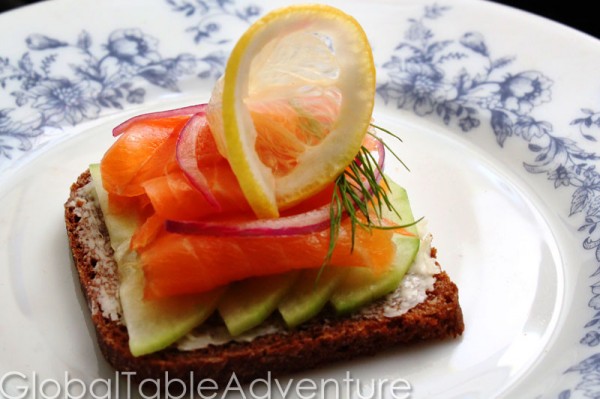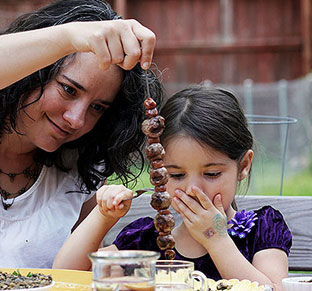 Hungry for more?
Be notified when National Geographic releases my memoir.
Simply fill in your details below.