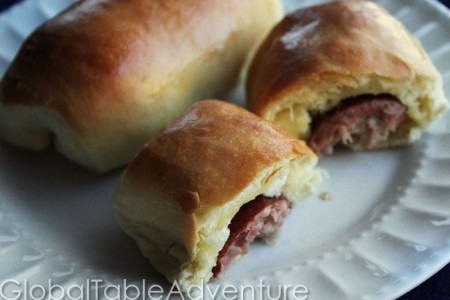 Serves 6
NOTE: Exact portion sizes depend on the dimensions you choose for the sausage.
If you like Pigs in a Blanket, you'll love this authentic snack from the Czech Republic. Be sure to use high quality sausage and you'll be on cloud 9 in no time.
Ingredients:
2 kielbasa sausages (about a pound each)
1 Refrigerator Dough for Czech Desserts & Snacks
Method:
Gather the Kielbasa – if you are using all the dough, you will probably need two packages like this one…
This brand is a tad bit spicy and so goooood.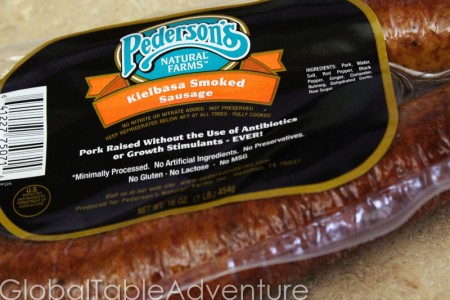 Cut the sausage into desired portion sizes –  I made mine about 2″ long and cut them in half since they were so wide. My goal was to make "finger food" for a party. If you'd rather serve these for a meal, cut them into 5″ portions and don't slit them in half.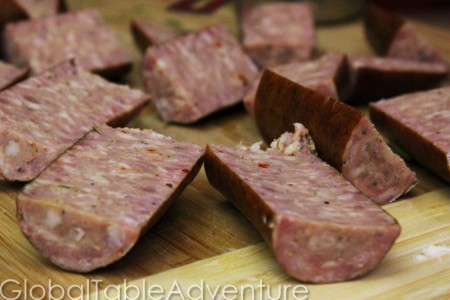 Working with half the dough at a time, roll it out thinly.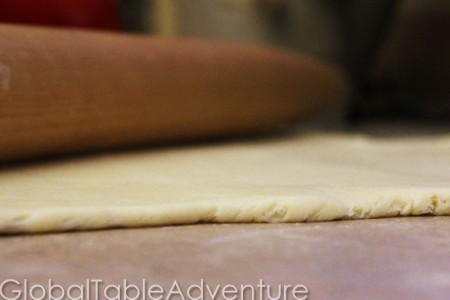 Cut into rectangles large enough to wrap around your sausage.  Mr Picky tells me your life will forever be improved by these little snacks.  I tend to agree.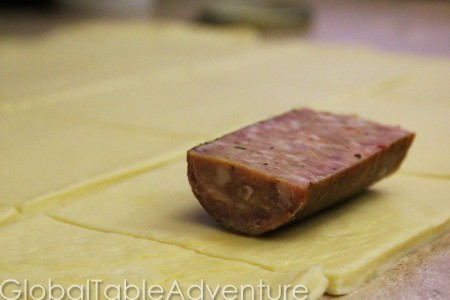 Roll them up and pinch all ends to seal. The dough will stretch a little to cover.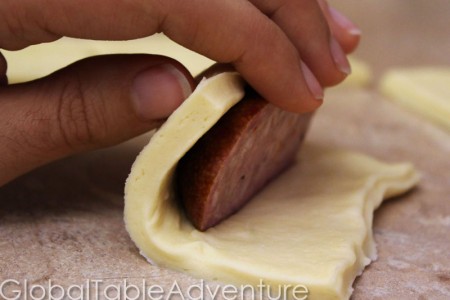 Preheat the oven to 375F. Meanwhile, let the dough rest.
NOTE: If you're making these for a potluck, see if the host will let you bake them at their house. They can rest in the car on the way over. If not, no biggie. Just cover the hot Klobasneks with a thick dish towel to keep warm.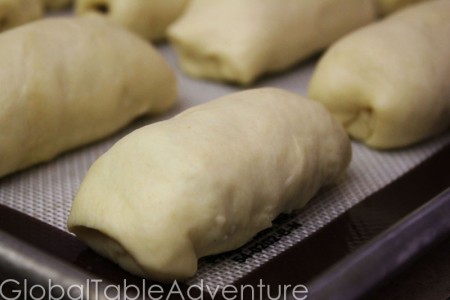 Bake for about 15 minutes, or until golden. Brush immediately with melted butter (softened butter works fine too).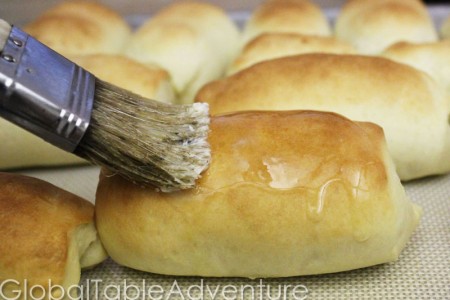 Serve immediately. Try not to cry out with joy.
Seriously folks – this is great game day food, party food, kids food, Mr Picky food,… just great, great, great.
P.S. They'd probably be extra lip smackin' with a bit of spicy mustard.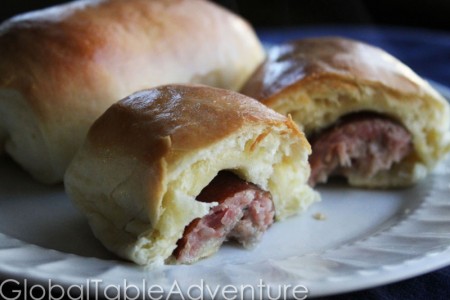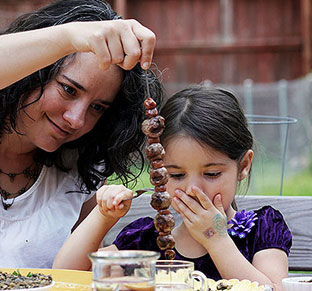 Hungry for more?
Be notified when National Geographic releases my memoir.
Simply fill in your details below.