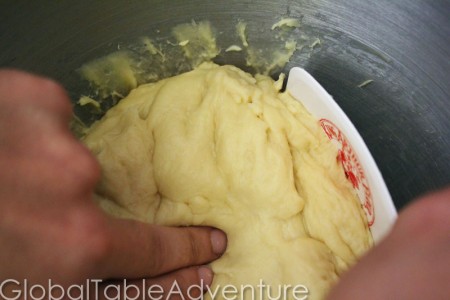 Makes 1 large batch of dough for…
- 2 dozen Sweet Prune Buns/Kolaches (Slivkové Koláče)
– a dozen Spicy Kielbasa Buns/Klobasneks/Klobasnikis (Klobásové Buchty)
Refrigerator Dough takes the stress out of party prep work. This Czech recipe is slightly sweet and tender.
According to LaVina Vanorny-Barcus, in My Czech Heritage Cookbook, there are four ways to shape this dough. The first three are for sweets, the last one is for savory, or Klobasneks.
1. Cut a square; add filling in the center, then bring the four corners together over the top of filling. Pinch to seal. Let rise and bake.
2. Cut a rectangle; spread with filling, then roll up like a cinnamon roll. Cut log into discs. Take discs and pinch the two sides to hide the filling. Bake.
3. Make small balls with dough. Let rise, then press the center down with thumb or fingers until it looks a bit like a doughnut. Fill indentation with filling, let rise again, and bake.
4. Cut a rectangle – spread with meat filling. Roll up and pinch ends. Let rise, then bake.
Ingredients:
4 tsp yeast
1 1/2 cups warm milk
1/3 cup sugar
1 1/2 tsp salt
2 eggs
1/2 cup butter, melted
5 – 5 1/2 cups flour
Method:
Mix yeast, milk, and sugar. Let sit about 5 minutes, or until yeast becomes frothy.
Add in salt, butter, eggs, and flour.
Mix for 10 minutes.
Splash some warm milk into the bowl of a standing mixer.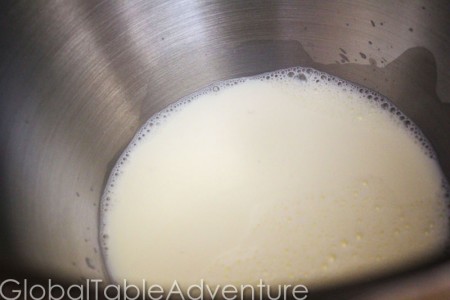 Add in bunches of yeast! "Hello little yeasties… looking forward to seeing your work!"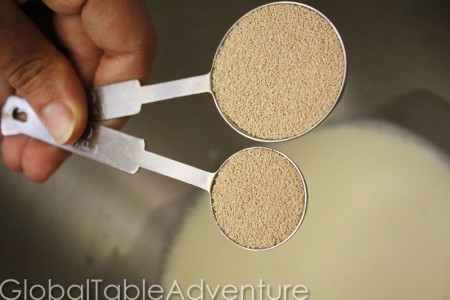 "Here's some sugar for your effort…"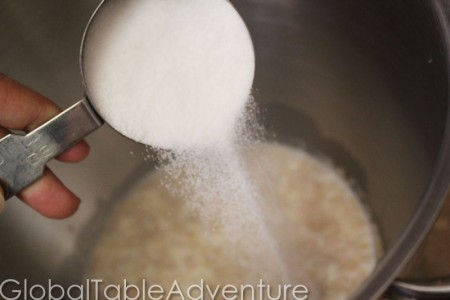 What? You don't talk to yeast?
Oh well. Set the mixture aside for five minutes so the yeast can get frothy. (If it doesn't get frothy, your yeast might be bad. Try again)
Meanwhile, melt the butter and…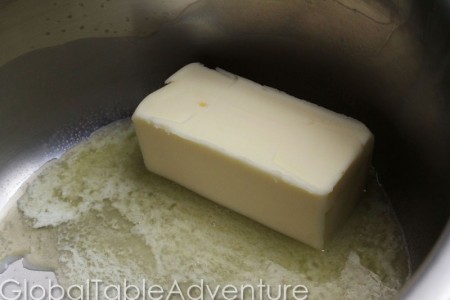 add it to the yeast mixture when lukewarm.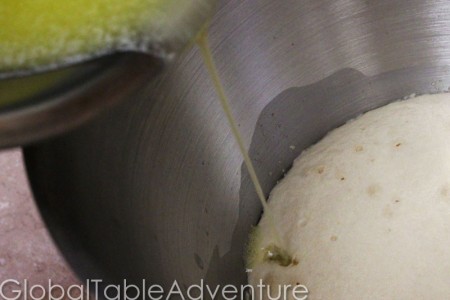 Crack in an egg – look at this gorgeous yolk!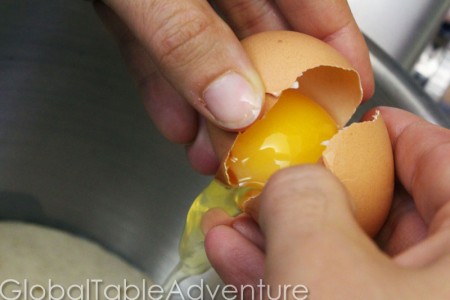 Add the salt…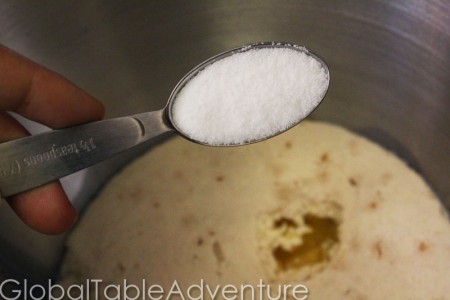 And 5 cups of flour… only add the rest if the dough seems really wet.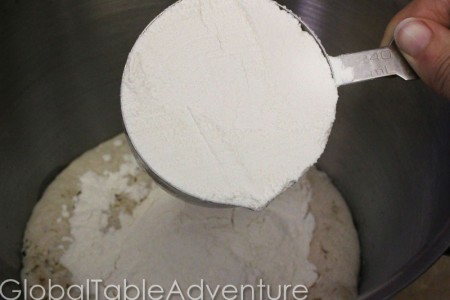 This is how it should look: soft and a little moist. Scrape the sides of the bowl and cover really well with plastic wrap.
Place in the refrigerator overnight.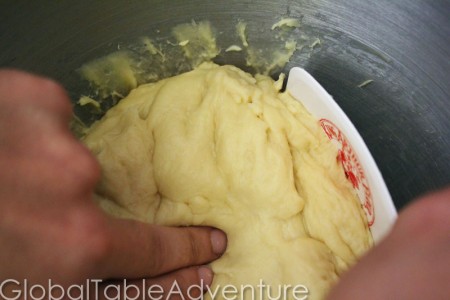 Mine sat for almost 14 hours…
What can I say. I'm slow moving in the morning… especially on Saturdays. The dough will be fine whenever you take it out (10-14 hours), as long as it is doubled in size.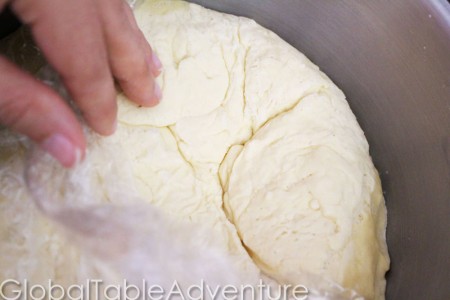 Use it to make the following Czech treats and snacks:
Spicy Kielbasa Buns/Klobasneks/Klobasnikis (Klobásové Buchty)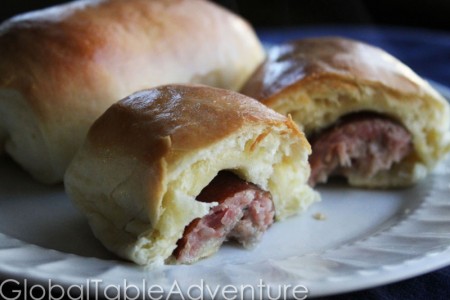 and
Sweet Prune Buns/Kolaches (Slivkové Koláče)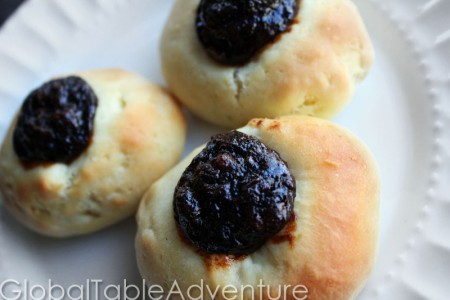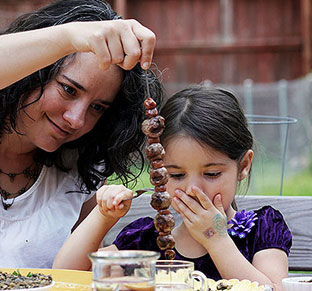 Hungry for more?
Be notified when National Geographic releases my memoir.
Simply fill in your details below.