I walk around all winter long with a frozen nose. In fact, Mr. Picky tells me my nose is a lot like a dog's nose, minus the moisture. I also wear socks to bed year round. Even with thermal socks, Mr Picky lets out a blood curdling scream when our toes touch. What can I say – my circulation is poor.
And, yet… all this changed with our Czech Republic Global Table. My ice cube toes and nose are no longer. Hurrah! Fun, festive, and hot – these dishes will really thaw you out. Thank you, Czech Republic… my husband is forever grateful.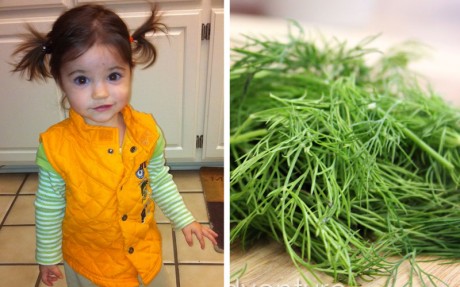 Czech Potato & Pickle Soup (Polévka okurková) [Recipe]
Based on a soup from Monrovia, this creamy potato soup is seasoned with dill, caraway, and a bit of chopped up gherkins.
Refrigerator Dough for Czech Desserts & Snacks [Recipe]
Take the pressure off entertaining: make this mildly sweet, tender dough the night before.
Spicy Kielbasa Buns/Klobasneks/Klobasnikis (Klobásové Buchty) [Recipe]
The Czech Republic's answer to Pigs in a Blanket. Yum.
Sweet Prune Buns/Kolaches (Slivkové Koláče) [Recipe]
Load a tray with warm kolaches for your next holiday party. Healthy and sweet prunes fill dimples in a tender dough.