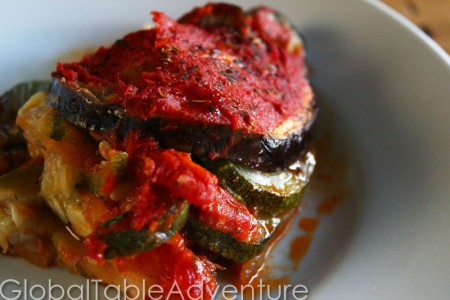 Serves 4
This simple layered casserole is vegan, rich, and addictive. The vegetables cook down into a soft casserole, but can be uncovered half way through cooking to reduce the effects of steaming.
Ingredients:
1 zucchini
1 small eggplant
1  potato
1/4 tsp pepper
1/2 tsp salt
1/2 tsp oregano
1/4 cup olive oil
2/3 cup tomato sauce
1 1/2 quart casserole
Method:
Preheat the oven to 375F.
Meanwhile, slice all the veggies into thin discs. Resist the urge to see if they'll fly, like frisbees, across your kitchen.
Drop some liquid sunshine (olive oil) into a 1 1/2 quart casserole (you can scale this up pretty easily, if you need to feed more people).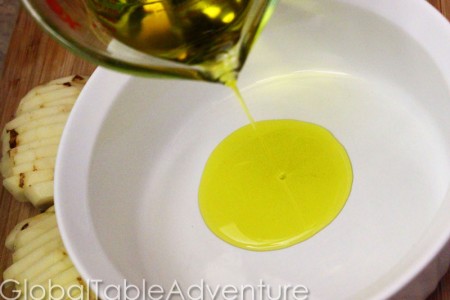 Layer on some potatoes…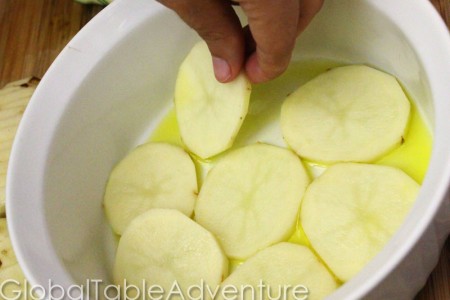 Gather the salt, pepper, and oregano together…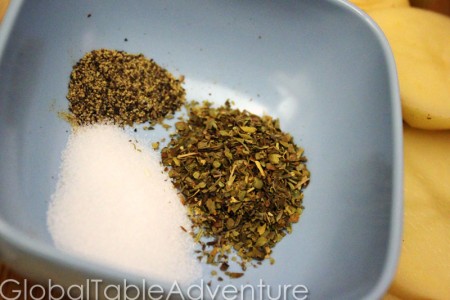 And sprinkle the blend onto each layer…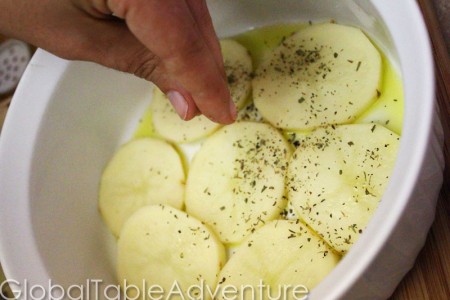 Add on the eggplant… and more olive oil. Embrace the oil – this is supposed to be a luxuriously rich dish.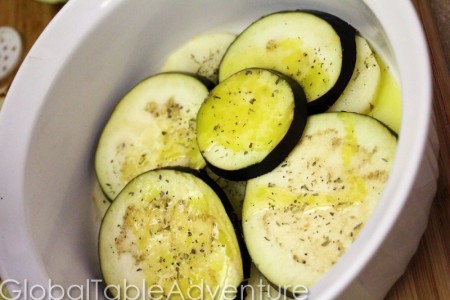 Next up, zucchini.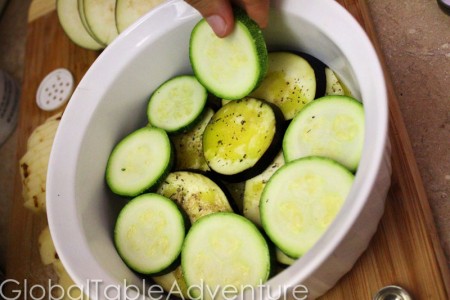 And half your tomato sauce.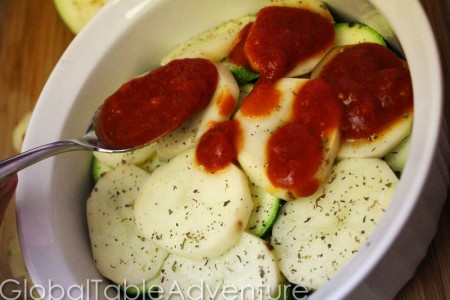 Keep piling everything on in layers… with spices and oil each time…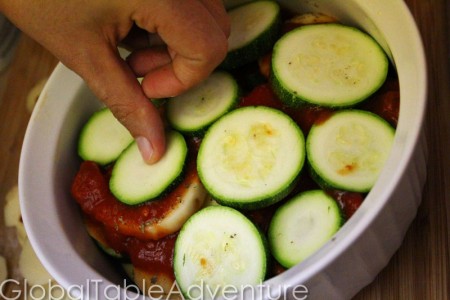 Ending with the tomato sauce.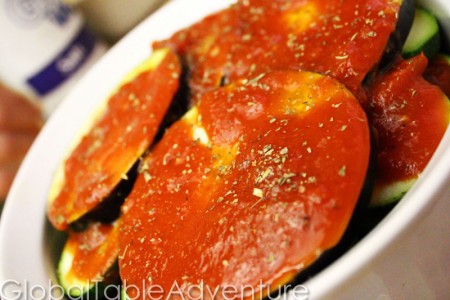 Roast, covered, for 1 – 1.5 hours.
Meanwhile, take a nap or stare out the window with a cup of tea. Or call someone you've been meaning to call.
When your timer goes off, scoop the veggies onto your plate and sigh with satisfaction. Yum!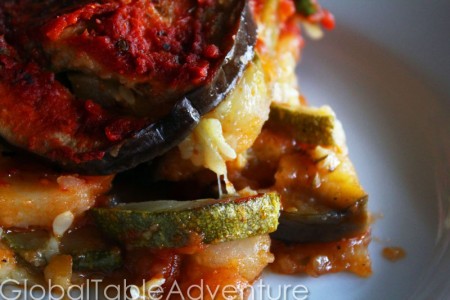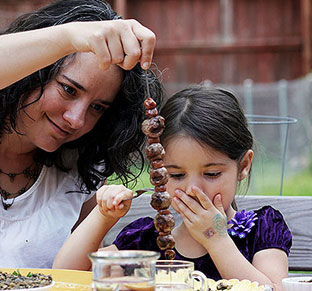 Hungry for more?
Be notified when National Geographic releases my memoir.
Simply fill in your details below.