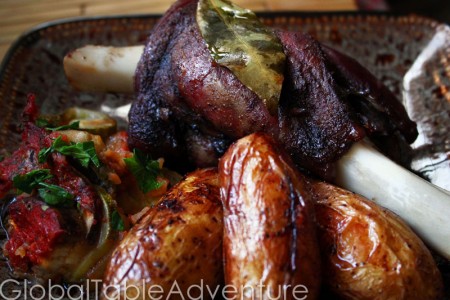 Serves 2-4
This completely fuss-free roast lamb dish, Ofto Kleftiko, maximizes the rich, succulent flavor of lamb and is so tender it literally falls of the bone. A great dish for holidays, festivals, or even pot luck dinners. Serve one shank per person, unless appetites are small.
Ingredients:
2 lamb shanks, about one pound each
1/4 tsp cinnamon
1/2 tsp ground coriander
4 bay leaves
salt
pepper
olive oil
Method:
Get the oven nice and toasty – set it to 375F.
Meanwhile, drizzle lamb with olive oil… (a.k.a. liquid gold)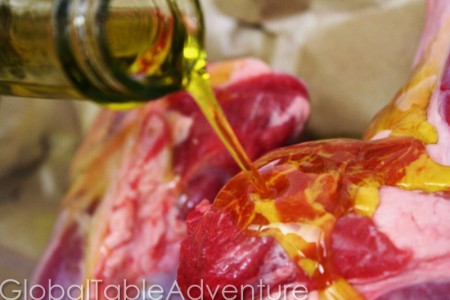 Sprinkle with heaps of salt and pepper…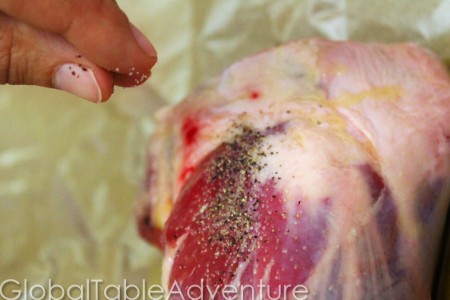 Then, divide the cinnamon and ground coriander seed equally amongst the lamb shanks. If you're feeling kind of crazy, you might add a bit more cinnamon.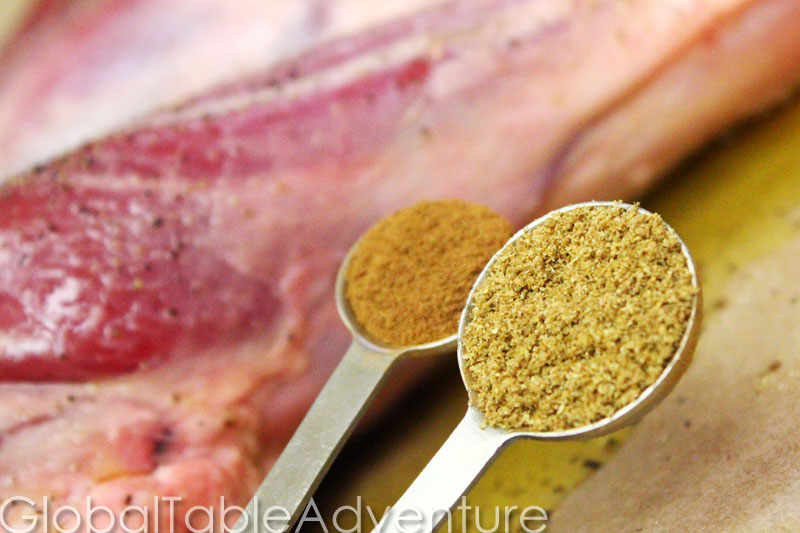 Take off your rings, roll up your sleeves, and rub the spices into the meat. Make sure to also coat the ends and bottom of the lamb.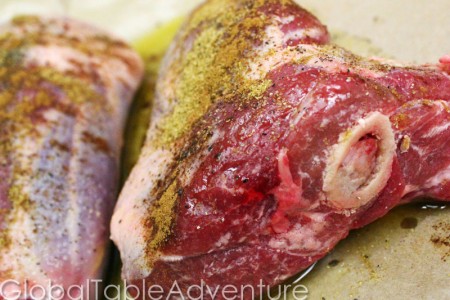 Place both lamb shanks on top of a bay leaf, on their own large square of aluminum foil.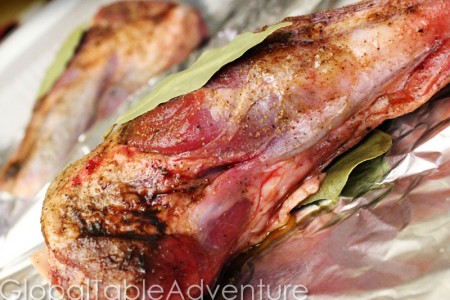 Add another bay leaf on top and wrap the foil tightly.
Place the lamb shanks in a covered casserole, to mimic traditional clay oven baking.
Roast for 2.5 hours, or until the meat is tender and is falling off the bones.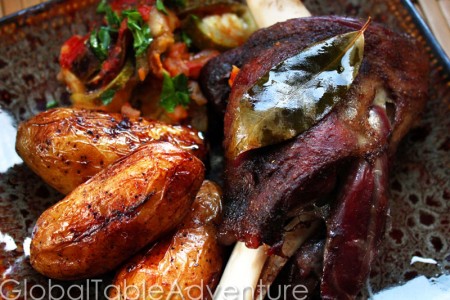 If you're having an elegant dinner party, serve one lamb shank per guest. If it is more casual, you can remove the lamb from the shank and serve it in little pieces.
Honestly, I prefer the drama of eating a whole shank all by myself.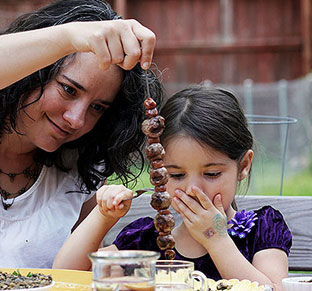 Hungry for more?
Be notified when National Geographic releases my memoir.
Simply fill in your details below.