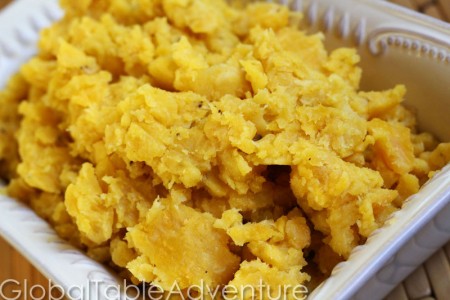 Serves 4-8
The plantain's dense texture makes this a particularly hearty side dish. Our version is a rather coarse mash – like extra heavy duty mashed potatoes. You could keep going until it s as smooth as you'd like (you may need some hot liquid, like milk or stock, to help though).
Ingredients:
5 ripe plantains
salt
pepper
3 Tbsp butter
Method:
Make sure your plantains are ripe. This is what ripe looks like… the blacker they get, the sweeter they taste, and that's a promise.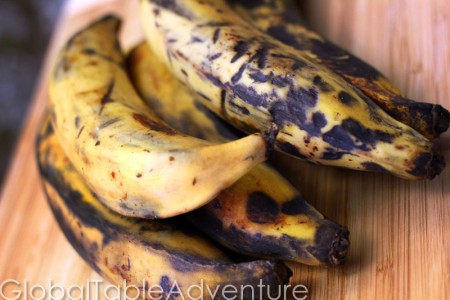 Peel and chop into even sized pieces.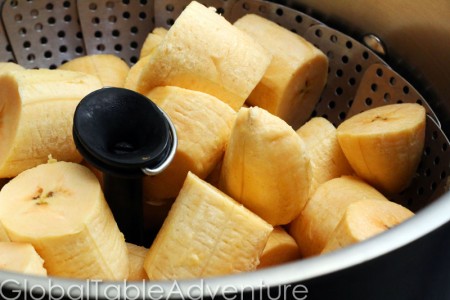 Steam for 25-35 minutes, or until a fork pierces them with no resistance.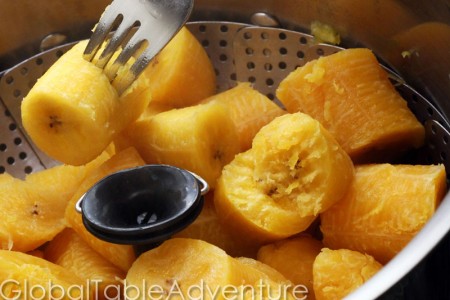 Mash with a little melted butter, salt and pepper. While it isn't traditional, you can add milk, if needed, to loosen things up a bit.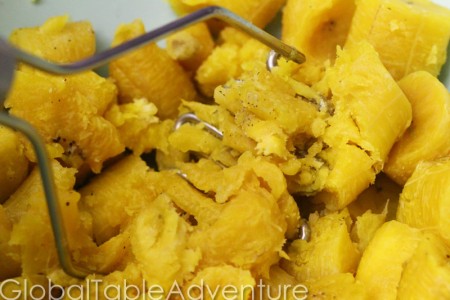 Especially good served with sauces and stews.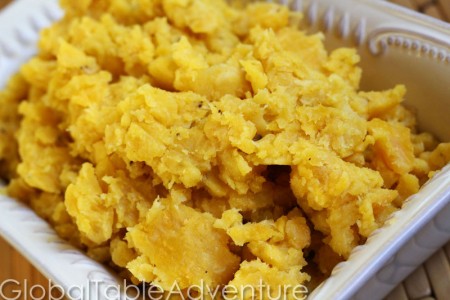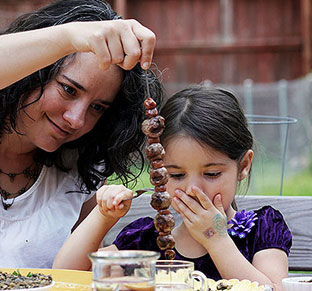 Hungry for more?
Be notified when National Geographic releases my memoir.
Simply fill in your details below.