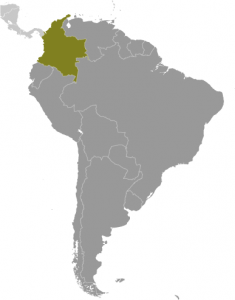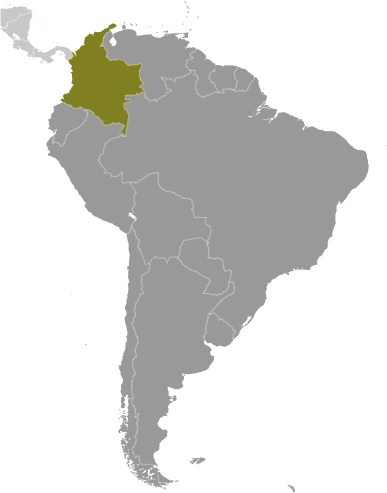 At the tippity-top of South America sits the great country called Colombia. Colombians benefit from a varied landscape, from mountains and rainforest – typical of South America, to sun-bleached Caribbean beaches. To quote National Geographic (and the prettiest sentence I've read in recent history – it actually makes me hungry for sand)…
Wedged between Venezuela to the east, Brazil to the south, and the Caribbean to the north, it's the only country in South America whose sugared beaches are lapped by both the Atlantic and Pacific.
If this sentence also made you hungry, Colombian food will satisfy. Aside from their world famous coffee, the food and drink is hearty and plentiful. Eggs and meat provide the basis for most meals. Avocado and corn also contribute to an endless bounty of salads, dressings, sauces, tamales, and breads.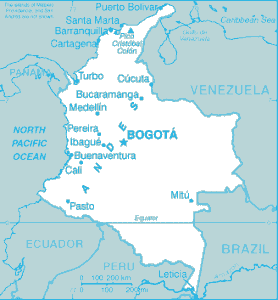 The "national dish" is considered bandeja paisa, a giant platter filled with meats, sausages, fried eggs, beans, rice, fried plantains, salad, and cornmeal fritters. I'm not exactly sure how all that food could possibly count for just one dish!
If you're heading to a festival in Colombia, you'll probably sample a sweet rice dish which tastes hauntingly familiar. Ask the name and the secret is out – Colombians love Coca-cola Rice, often prepared with additional ingredients such as onion, raisins, or other aromatics.
On the lighter side, Changua con Huevo is a much loved brothy, milky soup served with plenty of green onion, cilantro and poached egg. With a crusty loaf of bread, this warm breakfast food is filling enough for supper.
Cold drinks include thick and creamy Avena, made with oatmeal, cinnamon, and sugar.  For those who prefer corn – they even have a corn milkshake called mazamorra. While these are sweet enough for dessert, those with a serious sweet tooth can hunt down dulce de leche desserts – like stuffed crepes. Also enjoyed are coconut rice puddings, curds in syrup and guava-jelly filled pastries.