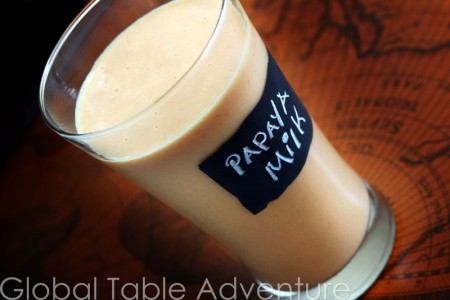 Serves 2
Thick, creamy, and spicy, this drink popular in Northern Chad is refreshing and healthy.
Ingredients:
4 cups cubed papaya (if fresh is unavailable you can use 2 cans, drained)
2 cups milk
3 Tbsp sugar
1/4 tsp cardamom
pinch ginger
1-2 cups ice, as desired
Method:
Gather your ingredients. First the beautiful papaya… drained and ready for the blender…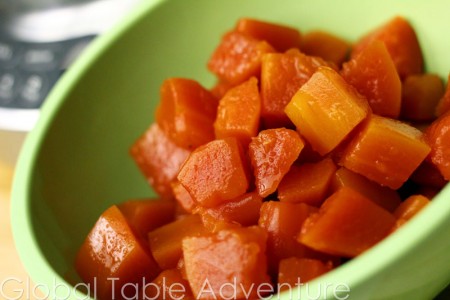 Then the spices. Start off with just a little and add the full amount if you can handle it!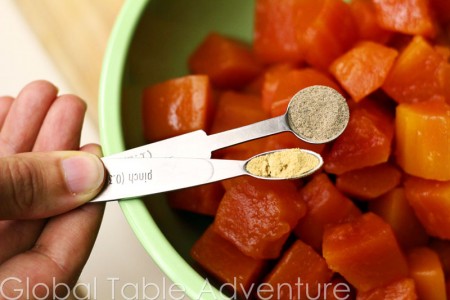 Dump into a blender with some cold milk…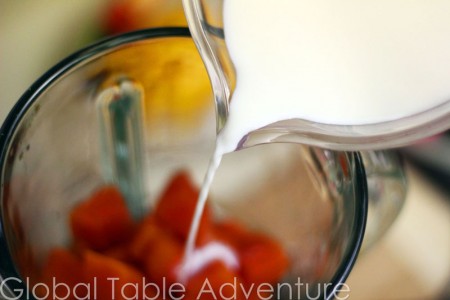 And ice, to taste. You can make this drink as thick or as thin as you like.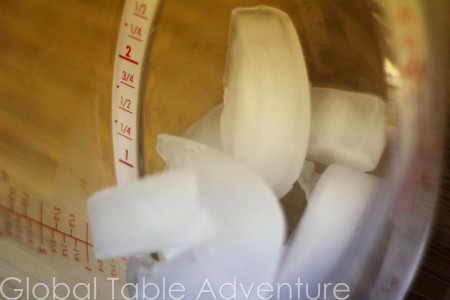 Make it on a wickedly hot day, or a balmy night.  Or right this minute.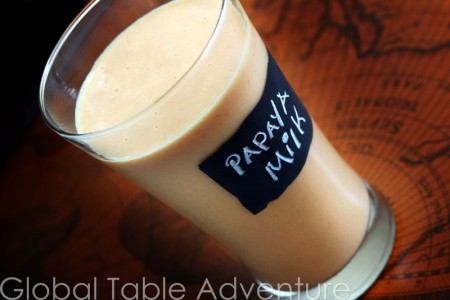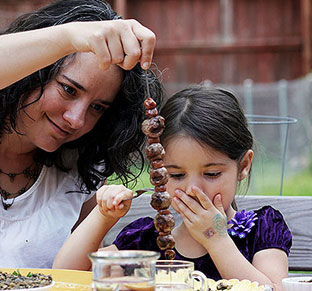 Hungry for more?
Be notified when National Geographic releases my memoir.
Simply fill in your details below.