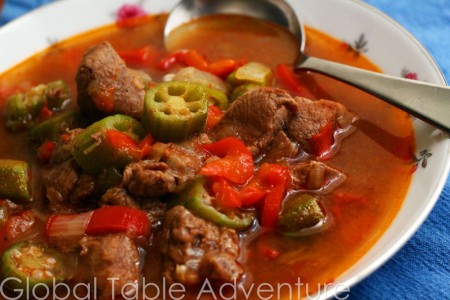 Serves 2-3
Amazingly enough, Keith had never had lamb before we embarked on our Adventure to eat food from around the world. This stew is so fresh and flavorful it won him over immediately. Serve with millet balls.
The key to making good lamb stew is to simmer -never boil – the meat. For the first hour the meat will seem tough and chewy but, incredibly, in the second hour even the toughest cut softens, tenderizes and gets that "melt in your mouth" quality that makes stew completely irresistible.
Ingredients:
vegetable oil
1 1/2 lb lamb, cubed
1 large onion, chopped
1 bell pepper, cut into strips
1 tsp paprika
1 Tbsp tomato paste
4 cups water, or as needed
1/2 lb chopped okra
Method:
Heat a little oil in a medium pot. Brown lamb – do not crowd. Brown in small batches if needed.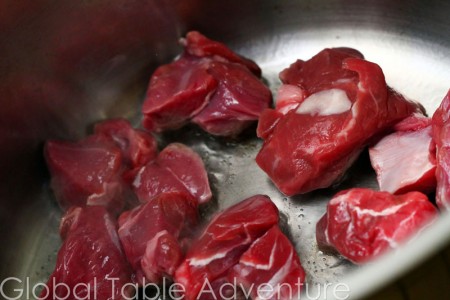 When done, return all the meat to the pot and crank the heat to get things moving.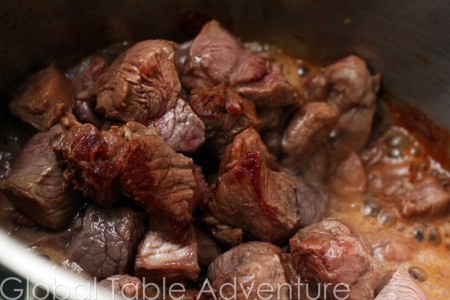 Add onion, bell pepper, paprika and tomato paste.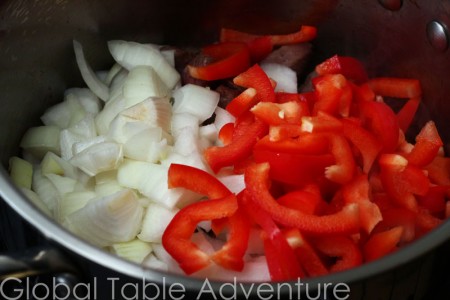 I emptied out my paprika jar for this shot. I think that's the first spice this Adventure completely cleaned out. Fun!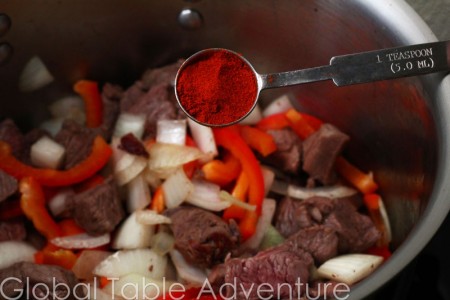 Tomato paste adds richness to the stew.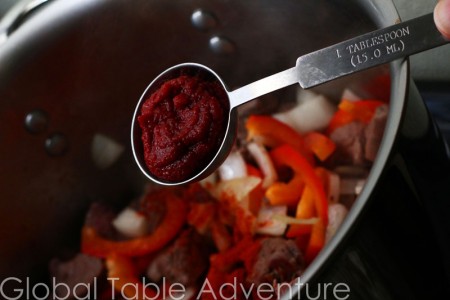 Cover with water – we used about four cups.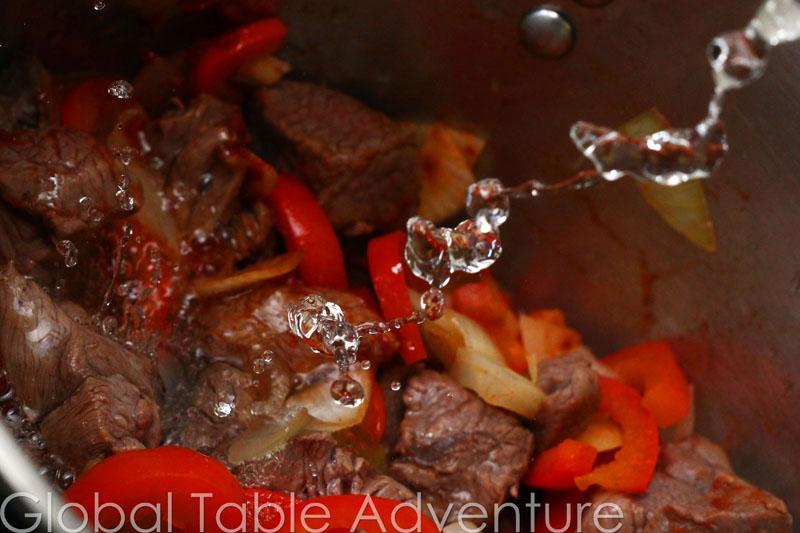 Don't forget to season it with salt and pepper.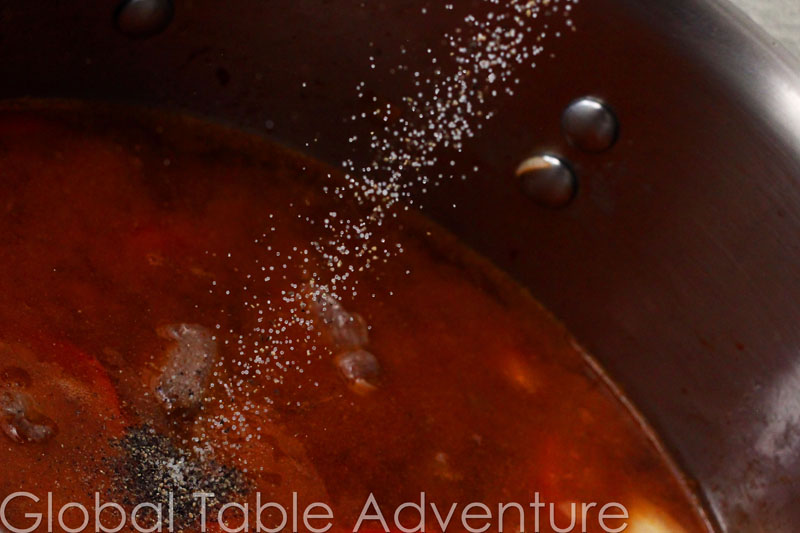 Bring to a simmer and cook for an hour and fifteen minutes, uncovered.
Add okra and cook for fifteen more minutes.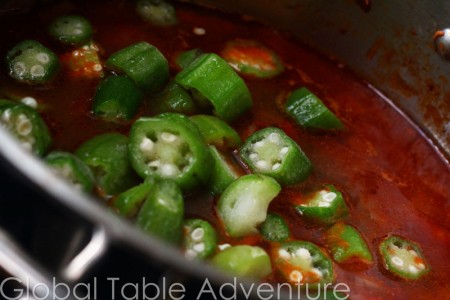 Serve hot with crusty bread and a smile.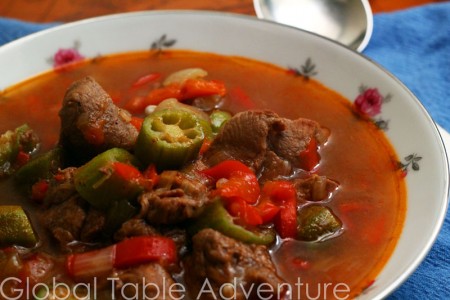 For a traditional touch, serve with millet balls…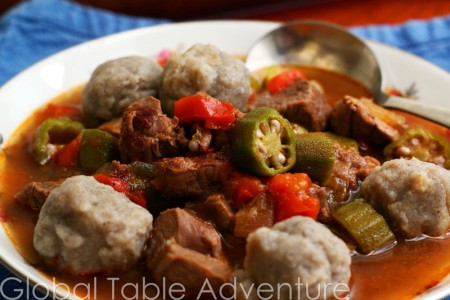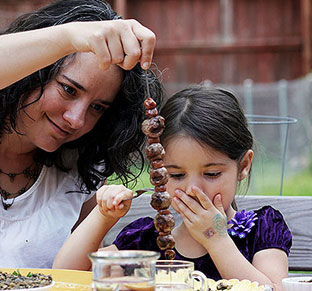 Hungry for more?
Be notified when National Geographic releases my memoir.
Simply fill in your details below.