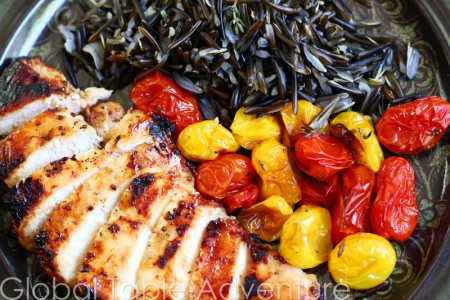 Serves 2-3
Cherry tomatoes are sweet bursts of summertime. Their flavor deepens when roasted with creamy butter and fresh thyme – a juicy side dish that forgives even the driest chicken and wild rice, while bravely complimenting perfectly cooked meals as well.
If that isn't enough reason to try this vegetarian recipe, these tomatoes actually made my picky husband exclaim "pretty good!" That's quite the milestone considering the tomato is one of his major food nemeses. Like Batman's Joker or Superman's
Ingredients:
2 Tbsp butter (or olive oil)
1 pint tomatoes (grape, cherry, or other)
1-2 sprigs fresh thyme leaves
Method:
Run to your farmer's market and pick up a basket of beautiful cherry tomatoes. Eat one or two. I won't tell!
When you get home, preheat the oven to 375F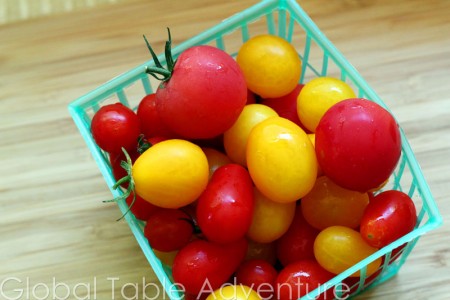 Melt some butter over low heat (or you can use olive oil for a vegan version of this dish)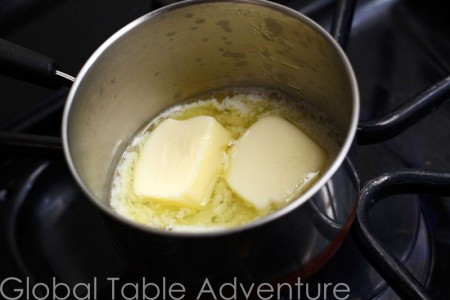 Rinse tomatoes and place in a bowl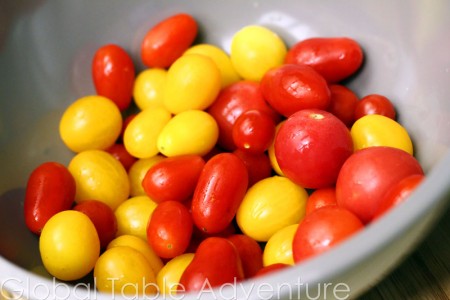 Bathe them in melted butter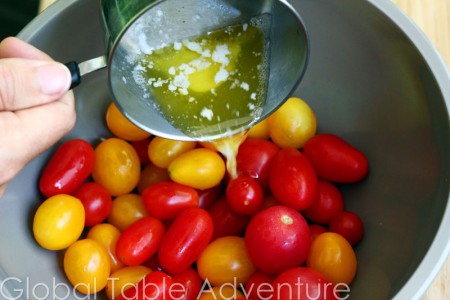 Sprinkle with fresh thyme – pull the leaves off of 1-2 sprigs. Always pull against the direction of growth for easy leaf removal.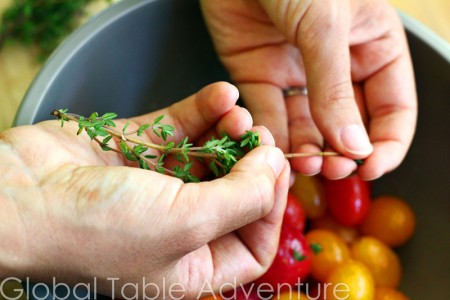 Sprinkle liberally with fresh sea salt, if you have it, and cracked pepper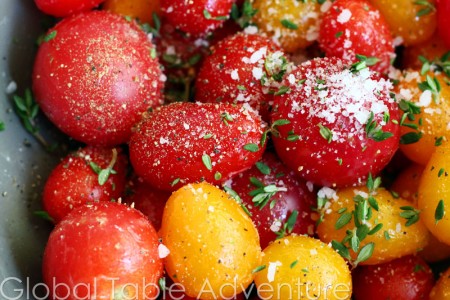 Toss! If your tomatoes are cold, the butter will solidify on the tomatoes, coating them evenly with deliciousness.
Lay on a foil lined baking sheet. You'll thank me later for the foil.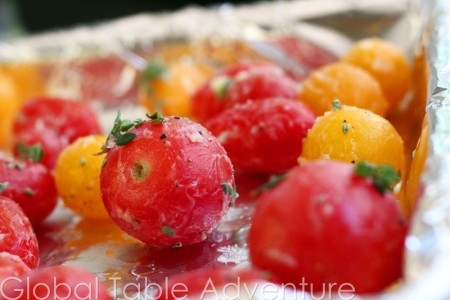 Roast for about 30-45 minutes, or until the tomatoes soften and ooze all over the place.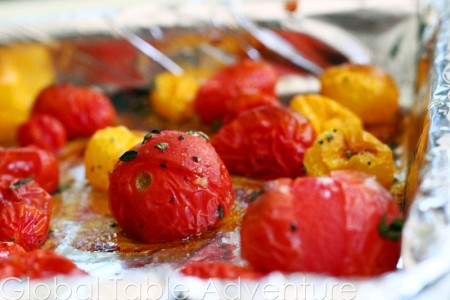 Happy, happy. Joy, joy.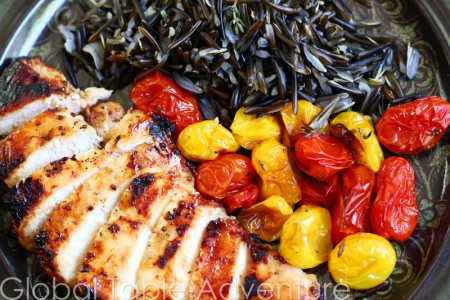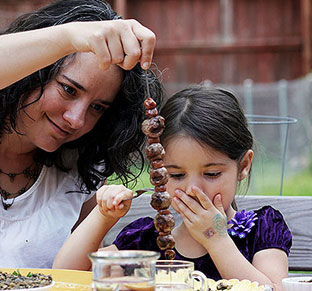 Hungry for more?
Be notified when National Geographic releases my memoir.
Simply fill in your details below.